Why Choose Nazareth for Business Administration?
How do you define "business intelligence"? At Nazareth, it is a real-world, global vision of business beyond traditional corporate structures. It is entrepreneurial in nature—fueled by innovative new business models—and the ability to apply your intellect, analytical capabilities, and people skills in any given situation.
Our business administration degree program goes beyond textbook theory to give students as much real-world experience as possible. Internships at companies such as Xerox and Paychex give students hands-on experience and often connections to jobs. The program also provides a global business perspective with an emphasis on ethics, entrepreneurship, communication skills, social skills, and teamwork, which provides the best preparation for the 21st century business climate.
Program Highlights
Immersion in a core curriculum that includes economics, entrepreneurship, ethics, finance, global issues, management, marketing, and technology. Students have the option to specialize in these areas, as well as information technology and sports management.
Small classes and individual attention from faculty.
Internships for business administration majors are a strength of this program.
Partnership with many adjunct professors and guest speakers from the professional community.
Emphasis on developing communication, critical thinking, analytical, and teamwork skills.
Solid preparation for continuing on to M.B.A. programs and an M.S. in management degree.
Program Options
Typical Class Schedule
Freshman
Sophomore
Junior
Senior
Contact Information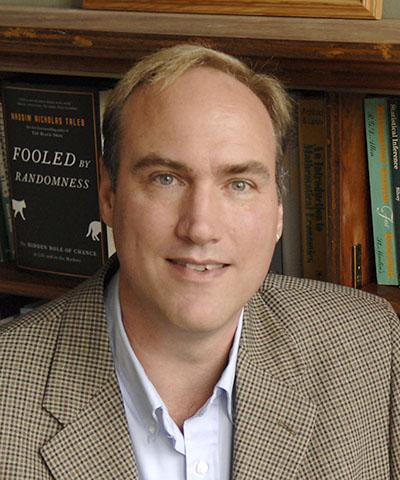 Joseph DaBoll-Lavoie

Professor, UG Prog Chair & Dir of Econ