T@N 2014
Harnessing Technology for Student Success: Big data, Predictive Modeling and Learning Analytics
Wednesday, January 8, 2014
9:00am - 10:30am
Shults Center, Forum
Open to All Faculty and Staff
Guest Speaker: Loralyn Taylor, Ph.D.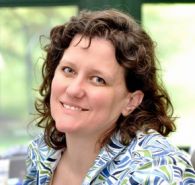 As director of institutional research and registrar for the past 9 years, Loralyn has focused on increasing the institutional effectiveness of Paul Smith's College.  She helped design and implement the college's highly successful Comprehensive Student Support Program winner of the 2013 Lee Noel and Randi Levitz Retention Excellence Award and the Starfish 360 Award.  Demonstrating improved student success through increases in percentage of students in good academic standing, increased graduation rates and generating over $5 million in increased student revenue due to improved retention in just 3 years, the PSC program includes both proactive and reactive early alert strategies, the targeted use of data analytics and is assessed by multiple key performance indicators. Loralyn's interests include using data, innovative technologies and change management to bridge the gap between research on best practices in student success and actual, boots-on-the-ground initiatives.
Talking Points:
New technologies should be harnessed in service of the primacy of the faculty-student learning relationship, not as a replacement or as a distraction from this critical relationship.
The pace of technological change has exploded.  Explore some of the new technologies both maturing technologies in student success, new features and uses and technologies that are on the horizon.
Starfish, learning management systems, learning analytics, personalized-adaptive learning, predictive modeling, etc.
Ability to provide instructors with increased information on the effectiveness of their pedagogy.  Improve student learning outcomes by increasing efficiency and effectiveness.   
Allow faculty member to focus where their effort and expertise are needed most.
Should not be a rush to use, but an evaluation of how to harness the best technologies to improve student learning, remove administrative burden by automating routine tasks.
Agenda:
9:00am - 10:30am: Keynote Address (Forum)

Opening Remarks by President Daan Braveman
Introduction of Keynote: Shawgi Tell, Associate Professor in Social & Psychological Foundations of Education
Keynote Address: Dr. Loralyn Taylor

10:45 - Noon: Follow-up Session with Dr. Taylor (International Room)

Light Refreshments
Conversations with Dr. Taylor