FEATURE
Why Nazareth College is Preparing to Lead the Way in Artificial Intelligence Ethics 
February 4, 2021
Artificial intelligence (AI) is advancing rapidly and transforming multiple sectors, bringing tremendous innovation as well as growing concern about the risks and potentially negative consequences. AI-driven predictive modeling and facial recognition technology play large roles in current issues such as the global health and social crises, illustrating both its promise and peril and highlighting society's need for ethical intelligent technologies that lead to positive and just outcomes. 
With that as its mission, Nazareth College has formed the Institute for Technology, Artificial Intelligence, and Society (ITAS), a pioneering initiative in higher education to develop future TAS leaders. The institute will provide students with skills relevant to the emerging tech economy with an emphasis on ethics, interdisciplinarity, innovation, and employability.
AI is "what comes next in society"
Technology without moral bounds can be dangerous
Nazareth's Institute for Technology, AI, and Society began with the rollout of its first minor — Business, Artificial Intelligence, and Innovation — in fall 2020, and is supported by the existing Analytics minor. The first two majors launch in the fall of 2021, and classes are already available:
A third major — a B.A. in Technology, Artificial Intelligence, and Society — is planned. The Institute will begin full operation in fall 2021 with a dedicated workspace designed for integrated learning and collaborative work.
AI touches most aspects of our lives — from which books or flights to buy online, to whether our job applications are successful, whether we receive a bank loan, and even what treatment we receive for cancer. Society has only just begun to understand the potential implications of these emerging technologies. The Institute will focus on the social, ethical, and business issues posed by technology broadly, with an emphasis on artificial intelligence, algorithmic decision making, and machine-learning technologies.
Nazareth will educate future tech project managers about bias and how to avoid it in algorithms. Students who are future policymakers and advocates will learn to raise questions to prevent unintended consequences and to create systems and policies that balance safety and privacy rights. And future tech and health project managers will be prepared to ensure that technology helps rather than hurts patients.
"The introduction and evolution of artificial intelligence touches our lives every day. Partnering this technology with professionals equipped to ask the complicated questions is crucial for businesses, governments, and citizens. The Nazareth Institute for Technology, Artificial Intelligence, and Society is a vital resource to prepare professionals who will proactively answer the difficult emerging questions while setting standards for the future."
— John Drain '83, chief financial officer, Hearst Television, Inc., and vice chair of Nazareth's board of trustees
How can technology serve social good?
"You're able to start from the ground up."
According to Nazareth President Beth Paul, Ph.D., "Most other liberal arts colleges aren't addressing artificial intelligence. Discussions and study of AI technologies today are largely limited to technical majors and engineering-centric schools. Yet there is significant evidence that this approach will be inadequate to the societal challenges and workforce requirements posed by AI technologies. That is where Nazareth comes in."
Moving forward ethically with technology requires more than tech expertise. Microsoft's white paper, "The Future Computed," supports the importance of liberal arts in the field of AI:
"If AI is to reach its potential in serving humans, then every engineer will need to learn more about liberal arts and every liberal arts major will need to learn more about engineering. Languages, art, history, economics, ethics, philosophy, psychology and human development courses can teach critical, philosophical and ethics-based skills that will be instrumental in the development and management of AI solutions."
Since its founding, Nazareth's mission has been to look for societal needs or vulnerabilities and to address those needs through education. As Dianne Oliver, Ph.D., Institute co-director and dean of the College of Arts and Sciences at Nazareth explained, "Our students are uniquely prepared to advance and navigate the future of artificial intelligence because of their strong liberal arts foundation, professional preparation, and their ideals of service to the local and global community. Our graduates will be ready to fill these new jobs in companies, government agencies, and nonprofits, prepared with ethical principles, governance practices, and social analysis strategies to create a technological future that is healthy, positive, and fair."
Nazareth College has been committed to social justice and integration of the liberal arts and professional studies since it was founded in 1924. Over the past three years, the College has been actively seeking ways to engage the ever-expanding technology sector in a way that is true to its mission.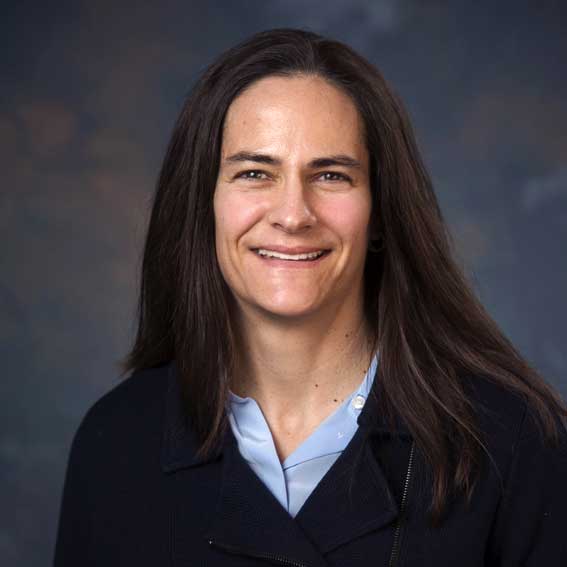 "We intend for the Institute to become a regional hub for technology, artificial intelligence, and society," said Andrea Talentino, Nazareth's vice president for Academic Affairs.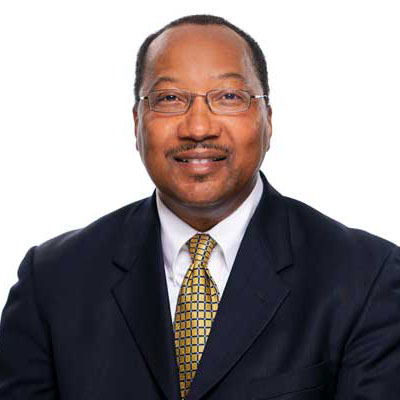 "You'll be more marketable to employers if you have knowledge about technologies and artificial intelligence," said Joseph Porter, Jr., a Nazareth assistant professor who teaches about business analytics. He previously worked in information technology leadership roles for IBM.
Said Andrea Talentino, Ph.D.: "Students and faculty will grow into TAS leaders helping to shape the ethical, legal, political, social, and business dimensions of technological change in our region."
Chelsea Wahl, Ph.D., assistant professor of sociology and one of the new professors in the Institute for TAS, is thrilled to bring students from all disciplines into the conversation on technology and the ethics of its implication. "My biggest goal is to educate consumers more," said Wahl. "Young people believe if they are not coding software they don't have a say in technology or what it does. Part of what is really exciting about this Institute is to empower people in many majors, backgrounds, and goals and to invite them to the table."
In addition to being the umbrella for multiple faculty and academic majors and minors, the Institute will actively connect students and faculty with the public and private sectors in western New York for mutual benefits. Companies and nonprofits can get consultation on AI challenges and opportunities, and students gain experience applying what they learn through course projects and internships.
"Technologies ... used for good"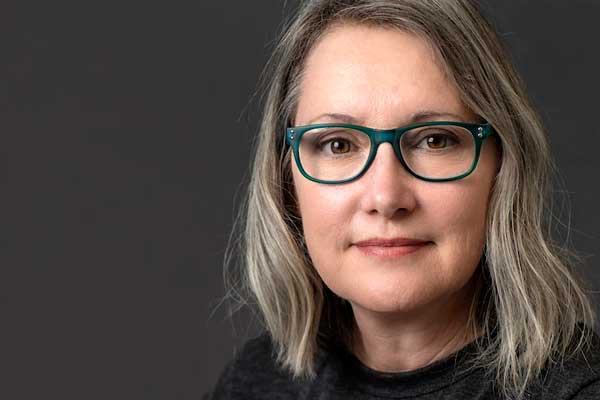 "I use project-based learning to help students discover how to apply computational thinking, human-centered computing, and ethical data science practices to real-world problems." Profile: Wendy Norris, Ph.D.
C. Yousuf George, Ph.D., Institute co-director and Nazareth's associate to the president for strategy and momentum, says Nazareth's competitive advantage lies in the College's ability to develop interdisciplinary programs with a strong emphasis on hands-on, practical experience. The TAS programs will rely on Nazareth's strong record of success with its Center for Life's Work and the College commitment to experiential learning to create unique, high-impact experiences for students and improve employment opportunities. Internships and capstone projects will help students to understand their interests and capabilities and see how their knowledge is relevant to businesses, government, and nonprofits.
"The network of TAS experts connected to the Institute will provide an invaluable resource for students and alumni alike, helping them to both launch and accelerate their careers," George said. "The TAS academic programs and co-curricular experiences will provide valuable experiences for our current students, while also attracting new students who see both the vast potential in AI and the dire need to keep its power in check." 
As part of the Institute's mission to engage extensively with companies and organizations, Nazareth has joined the Public Interest Technology University Network (PIT-UN), a prestigious group of three dozen colleges and universities committed to building the field of public interest technology and growing a new generation of civic-minded technologists, policy experts, and social scientists who center on the needs of people and their communities. PIT-UN recently featured Nazareth.
Wahl adds, "It's not so much about robots taking over the world, it's about private interest and the value of our data.… It is going to take rigorous consumer/community organizing to demand some accountability for how our data is used." That awareness and ethical accountability begins by educating students on the value and impact of their data.