A Little More Dance
In her first two years, Andrea Alati '19 has taken advantage of her opportunities to shine.
By Chris Baker '07
Why Nazareth?
"Two years ago I auditioned for the dance program at Naz and immediately knew this is where I wanted to be. I wanted to be known as a person first and a dancer second. I knew that a larger university was not going to allow me to be known on a first-name basis. I knew the moment I met (Professor) Heather Roffe I was going to have opportunities in this unique program that I would not have elsewhere."
Alati helped dance professors Heather Roffe and Allison Bohman bring 3 weeks of dance classes to Rochester School 22 students in grades K-2 — a school that has wanted to provide a dance program.
Alati's Nazareth experience
Providing dance lessons at School 22: "Dancing with these kids at School 22 proved to me that although we are all different —  whether it's the language we speak or where we call home — we can share one common and universal form of expression through dance. Whether it be someone's happiness or sadness, an expression or a statement, dance is a common ground that connects us all."

Performing on campus and in New York City: "My freshman year in the program, I was chosen to perform in a piece called Continuum of Solace choreographed by Heather Roffe. The music for this piece was written by composer Jane Cornish, who I had the great honor of meeting at the performance in New York City."

Fringe Festival: "Before I could even blink into sophomore year, I was given the great opportunity to perform in Rochester's Fringe Festival. I had a blast with that and felt deeply honored to perform in Merged IV — a blend of dance, music and film — at the Eastman Theater."
Pursuing the spotlight
"As I continue to pursue my dance education, at some point I would like to perform. Maybe a Rockette, maybe on Broadway, or in a dance company. Ultimately I would like to share my passion with others and convince people that the world could be a better place with a little more dance."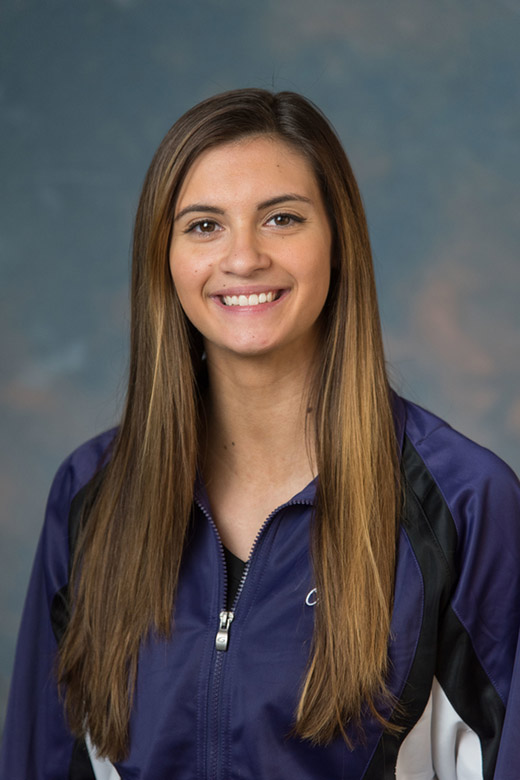 Andrea "Onge" Alati
Hometown: Rochester, NY
Major: Dance Studies '19
Hungry for experience
"In a dance program this size, we are able to provide a variety of unique opportunities, but students have to put themselves out there to pursue them. 'Onge' is hungry for experience, and our program has helped put her in position to make the most of those opportunities.
In a field like performing arts you are really your own engine. Most of the time, you generate and make things happen for yourself by networking and making connections. 'Onge' has done this since freshman year, and she has really grown as a performer and student in her knowledge and abilities in these two short years."
— Heather Roffe, director of dance studies