While many of New York State's private colleges are showing enrollment declines as they compete for students with the state's free tuition program, Nazareth College is experiencing growth in prospective student interest and enrollment. The small college is bucking the trend of fewer freshman and transfer students seen by New York state private colleges surveyed by the Commission of Independent Colleges and Universities (CICU). Nazareth welcomed its largest freshman class on record in fall 2016, set a new record in 2017, and sees enrollment growth continuing in 2018.
Why is a Nazareth education resonating with prospective students and their families? "We stepped back and took a look at how to provide value to our students beyond a major, beyond graduation, and beyond that first job out of college, to better prepare them for a changing world," said President Daan Braveman. "Nazareth believes that students prepare for their life's work by integrating classroom learning with real-world experiences as early and often as possible. In today's workplace, having a college degree is often no longer enough. Employers seek broad perspectives, initiative, problem solving, collaboration skills, and experience."
To that end, the College has made bold investments to provide added value to students. A new center on campus called The Center for Life's Work (CFLW) provides a unique hub of career services, internship connections, and civic engagement that's guided by specialized career coaches.
"The best preparation for your life's work is not a singular path, but a dynamic mix of meaningful experiences that help define your goals and what's most important to you," said CFLW Executive Director Emily Carpenter. "The world of work has changed. People don't get out of college, start a job, and stay until they collect a pension anymore. Today's varied career paths allow for flexibility and creativity, but there's also more uncertainty and more opportunities to make mistakes. We want students to experiment while they're still in school, so we make experiential learning an integrated part of their education."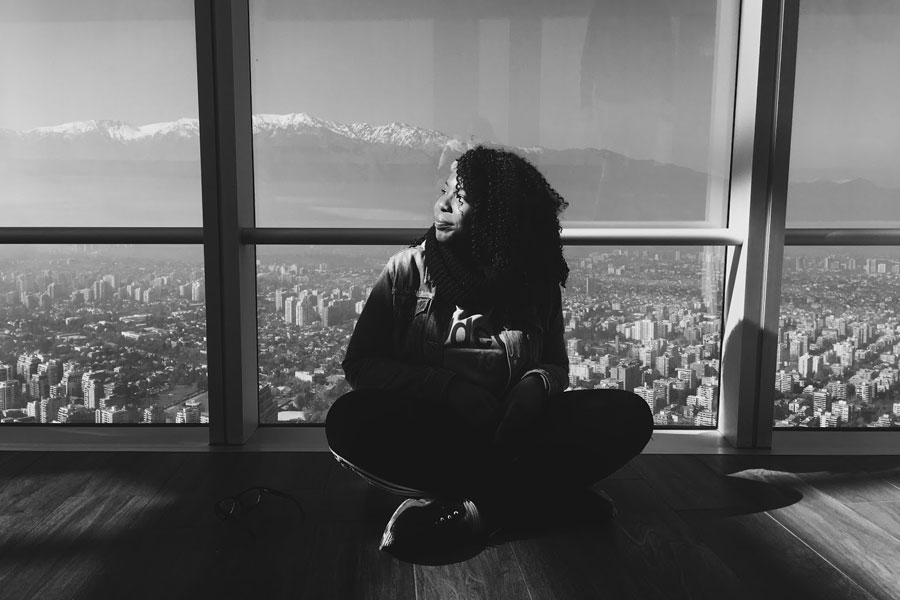 Kayla Sinclair '19, biomedical sciences major: "I spent 4 weeks in Los Ángeles, Chile. The purpose of the trip was to shadow doctors at a local hospital, and assist English professors at the Universidad de Concepción campus in Los Ángeles. This trip gave me valuable insight on the day-to-day life of a doctor in a clinical setting, and helped clarify my own goals and aspirations. After returning from Chile, I feel more confident than ever that I want to be a physician's assistant that specializes in neurology."
Nazareth career coaches specialize by academic area. Incoming students are paired with a coach who understands how to successfully prepare for and promote yourself in specific career fields. Coaches have academic, industry, and professional experience that make them ideal career mentors. They help students chart their customized career path by integrating and exploring opportunities that arise from classes, internships, study-abroad semesters, and volunteer work.
Jessy Dwyer '18 — who dreams of being a chief executive or chief financial officer for a Fortune 500 Company — has built an impressive leadership resume during college. Mentoring and guidance came from Nazareth's Young Scholars Program, a supportive environment for high-achieving students like Dwyer from urban high schools, and from the CFLW. The result: He challenged himself with finance internship and leadership opportunities that shaped his professional ambitions.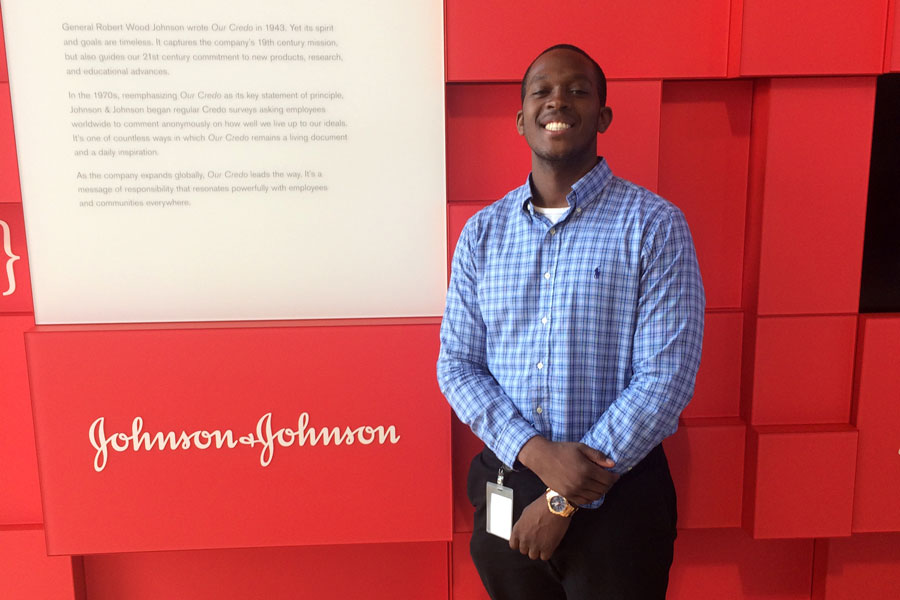 "The most meaningful part of my experience is the people that I get to meet and their willingness to assist me with reaching my goals," said Dwyer. "By working with career coaches and counselors, I have been able to pursue opportunities that give me a taste of my career options after college, and I have been able to talk to individuals in my field of study about the possible paths I can take."
His three internships included a sought-after J.P. Morgan Chase summer fellowship in New York City after sophomore year and a prestigious finance internship with Johnson & Johnson in New Brunswick, N.J., after his junior year. "I was the intern project manager, and I coordinated the implementation of a planning tool that would be used at offices around the world. I was responsible for project statuses and troubleshooting when necessary. I learned so much and was constantly challenged."
Mike Kahl, Nazareth's director of Career Services who also works as a career coach, says the life's work approach has transformed how the college guides students. "I used to see most of my students at the end of their junior or senior year, looking for help with their resumes or for internship advice," he says. "But last year our 1:1 meetings with freshmen went up more than 300%. These were one-on-one appointments where we talked about their goals, and how the next four years could best help them achieve those goals."
100%
100% of the class of 2017 completed experiential learning in at least one professional, civic engagement, or global category. The average student completed more than 3 experiences. Professional experiences included internships, student teaching, field work, and clinicals.
The CFLW is fueled by greater outreach to students and by a second initiative: the new SPARK grant. Known also by the fuller name Students Pursuing Academic and Real-world Knowledge, the SPARK grant removes barriers to studying abroad and embracing unpaid internship and summer research opportunities in students' early years by providing a $1,500 college-sponsored grant for eligible students.
"The goal of the program is to invest in our students and encourage opportunities for real-world learning," said Braveman. "Students can use these experiences to apply their classroom learning and develop the skills that prepare them for their careers."
Studying in Valencia, Spain, during the spring 2018 semester has enabled Olivia Figiel '20 (pictured below) to gain independence. "Being dropped into a whole different environment made me realize that to make the most of your time studying abroad, you need to step out of your comfort zone and put yourself out there," the Spanish and international studies double major says. "I never thought I would be navigating a city and making so many new relationships like this. Studying abroad definitely helps you to realize who you are as a person."
The SPARK grant made it possible to fund her travels without worry.