How innovative approaches keep Nazareth voice students singing
By Joanie Eppinga
That feeling when the final note's been sung and lingers in the air, and then silence falls as people are too moved even to clap — that's a feeling many singers live for. It thrives in company, when each individual is lost in their own experience, yet is sharing it with others.
Nazareth wants its voice students to continue to have that feeling. The College is also keenly aware that, in the age of COVID-19, every precaution must be taken to keep students and staff safe. How can those realities be reconciled?
According to David Davies, director of the School of Music, professors have been working hard to answer that question. Faculty were provided with the safety guidelines and came up with ways to address each one. "Despite dealing with many different disciplines and modes of instruction, they've been incredibly creative," Davies notes. "I'm so impressed with their buy-in."
Katie Hannigan, assistant professor of voice and coordinator of vocal studies, has certainly bought in. The goal of the School of Music, she says, is to "create an experience for students that will help them meet the safety necessities and have full artistic expression" — requiring the School to innovate.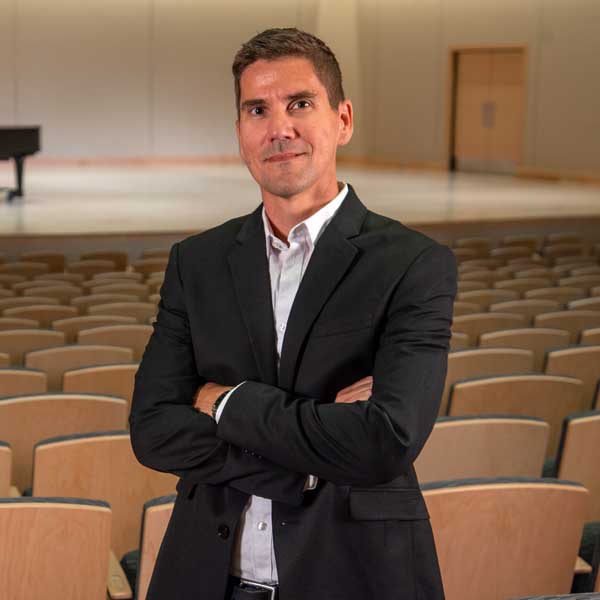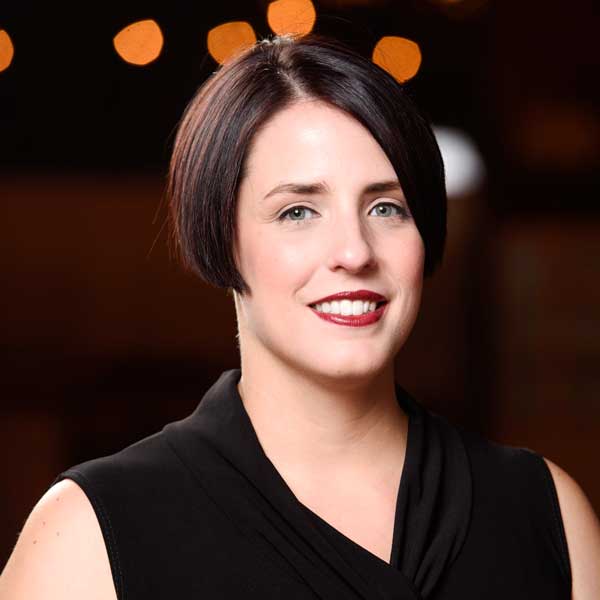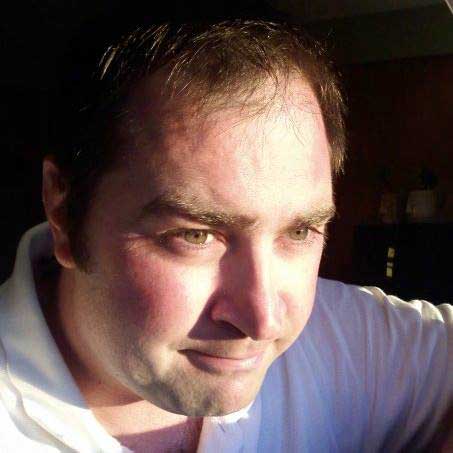 Some of those innovations are technological. Davies reports, "Our theatre department created special pods — rooms that have a HEPA filter attached that can circulate the air eight times an hour — to enable musical theatre singers who can't practice in a dorm room to do a live virtual lesson without a mask. And for other voice students in the School of Music, three music practice rooms are designated 'voice only' and equipped with HEPA filters. The rooms have metal walls and can be sterilized easily between uses."
And for the many times when students wear a face covering, the School pursued new masks. Available in different sizes, they are designed specifically for singers, have disposable biofilters, and don't cover the ears. The inner lining contains bamboo charcoal, which research shows to be a natural antibacterial agent. The masks are structured to sit farther out from noses and lips so that voice students can take deep breaths without drawing in fabric. A silicone seal keeps them in place over the nose even when the jaw moves, so singing lessons aren't interrupted.
Masks also will be worn by the characters in an upcoming adaptation of Purcell's opera Dido and Aeneas, Hannigan says. "Mask-wearing will be woven into the artistic vision," she explains. "Instead of seeing the mask as an impediment, it'll be an enhancement." Noting that she welcomes these opportunities for creativity, she describes another innovation in the opera: Even as students get to work with the baroque harpsichord, that instrument will be supplemented with a digital component.
The School is taking advantage of other technological advancements as well. For example, Brian Stevens, director of choral ensembles, is using an app-based choral coaching program that allows singers to practice their music remotely and submit their progress. And Mario Martinez, associate dean for the visual & performing arts, notes that the College provided enhanced technological tools, including high-quality new microphones and headsets, and software platforms that minimize lag to support online voice lessons without masks from specific spaces on campus dedicated to that work, with sanitizing, safety, and time protocols in place. The ability of the professor to see the face of their student is essential in vocal pedagogy.
Innovations also are present in classes, which are in-person, online, or a hybrid (combining both in-person and virtual components). "For in-person scenarios, we're following the pillars of safety of the CDC, New York State, and the College," Martinez says. "Those are masking, social distancing, hand hygiene, disinfecting of surfaces, reduced density, and proper air filtering and ventilation."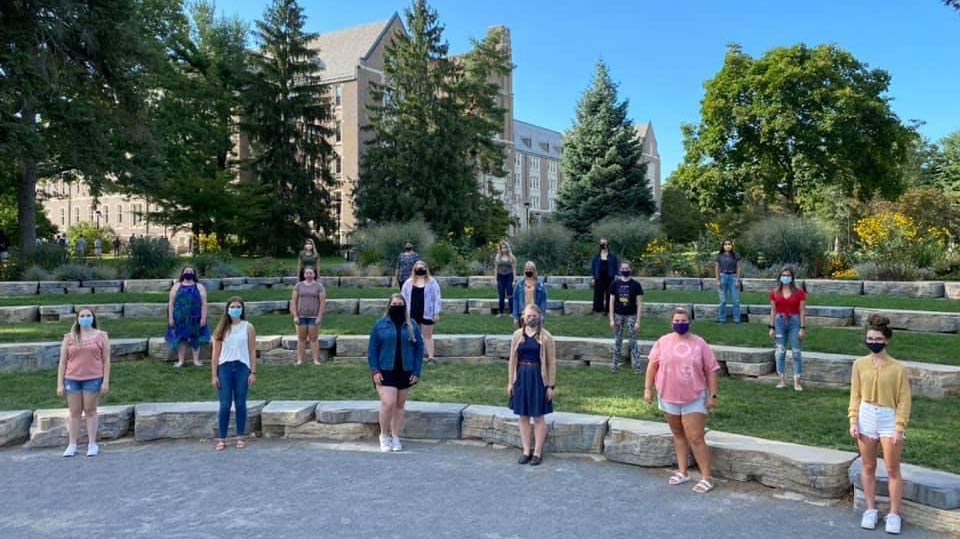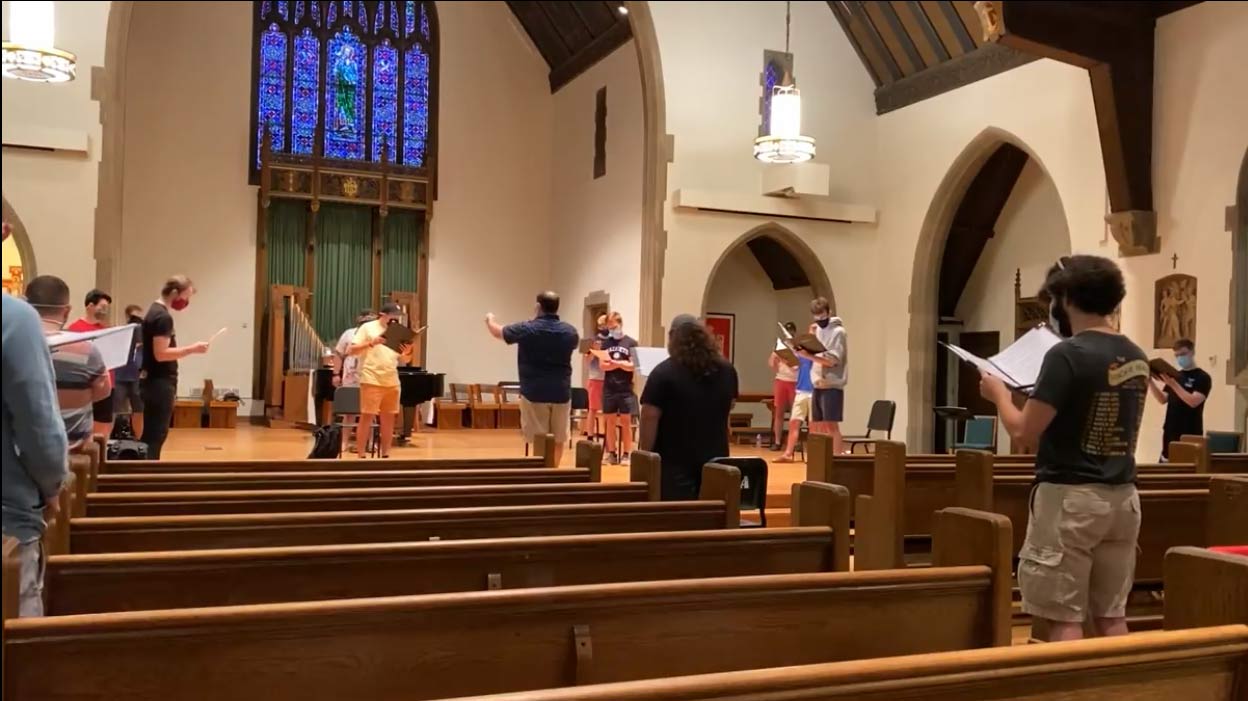 When music students take applied lessons online, they come together once a week, in reduced numbers, and with proper spacing and masks, to perform in person in a studio class setting — because, says Stevens, "Singing together speaks to the human condition. My goal is to keep them singing."
That is more feasible at Nazareth than at some other schools, Stevens notes. "Nazareth has a couple of great outdoor spaces," he explains, "and we're innovative in using them. There's a tiered outdoor space by a fountain (shown above) that works perfectly for choir." In addition, the choir's rehearsal space is a large chapel (shown above) that can easily hold 30–40 spaced people.
In all aspects of teaching, Stevens asserts, safety comes first. "If it's unsafe, we won't do it," he says. "I won't let that happen to my students."
Davies agrees. "We're following and even exceeding all state guidelines," he notes. "We'll just go the extra mile. Our students aren't just numbers to us. We care deeply about them and their safety."
Meanwhile, faculty for wind and brass players are also responding with creative innovation to improve safety for these instrumentalists. For example, says Davies, "Our two flute faculty worked together to make special facial coverings for flute players — which they have affectionately dubbed "feedbags" — using a pattern developed by a professional flutist. They sewed these at home on their own machines and provided them at cost to students."
New outdoor spaces — small tents for individual practice and larger tents for practice or small group rehearsals — have expanded the spaces where distancing can occur and music can be made.
Nazareth's emphasis on safety resonates with students and parents. Morgan Beaton, a senior music education major minoring in voice, appreciates Nazareth's clear, thorough communication. "They're taking time to think out a day-to-day plan," she says. She also finds it reassuring that each student takes a half-hour COVID training session and signs an oath to uphold the guidelines. "I mean, there's a little bit of nerves — it's a pandemic!" she says. "But my friends and I can tell: Our professors and the administration care about us. We feel like the training, the pledge, and holding us accountable will be really useful."
All these measures — and more — allows the School of Music to retain "that close, personalized experience," Hannigan says. Davies thinks so too, noting, "We're intent on making the campus safe, and still offering that connected and transformative Nazareth experience students have come to expect."
---
Joanie Eppinga is a writer and editor in Madison, Wisc.