Well prepared for "the hardest thing I've ever done"
Pre-med and biology alum Jacob C. Phouthavong-Murphy pursues a medical career
Jacob C. Phouthavong-Murphy '17 hates being bored. So when it came to choosing a career field: "I wanted something meaningful to me but also something that was going to keep me challenged for the rest of my life," he says.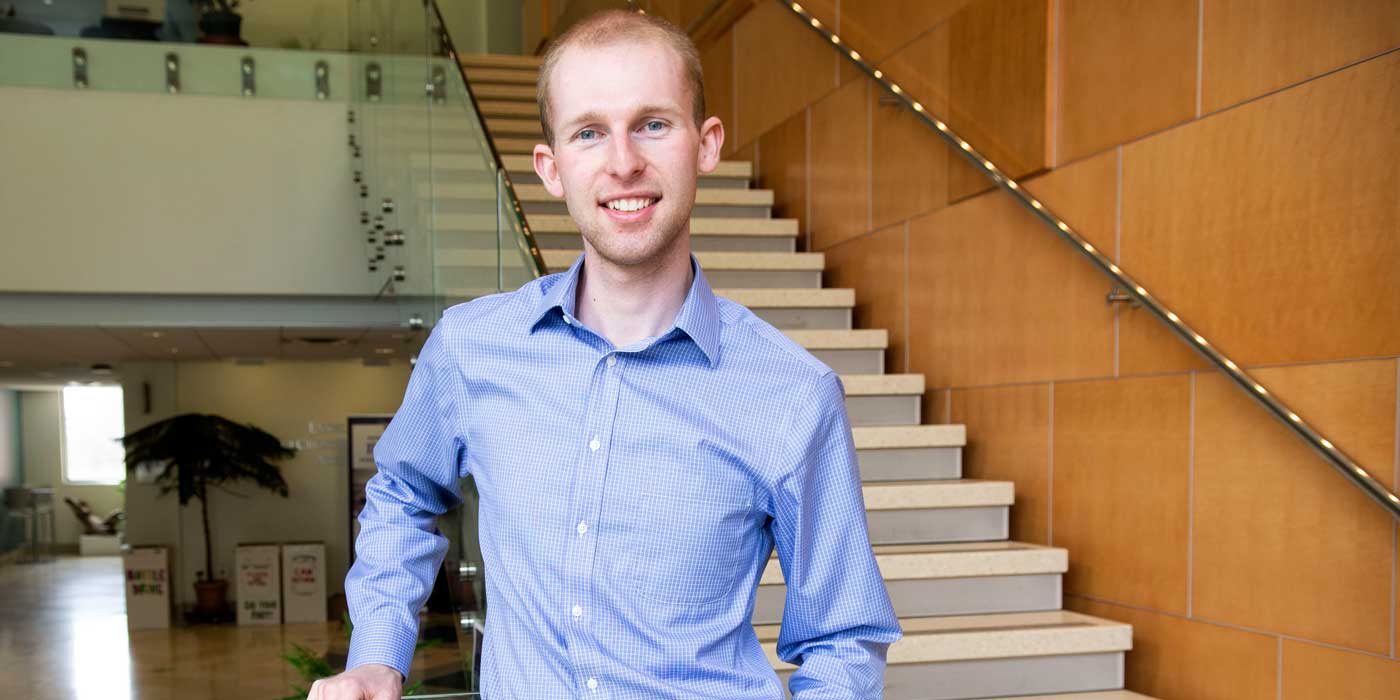 He chose medicine, specifically neonatal surgery. That goal was shaped by his own experiences. He's heard stories about spending his first week of life in a neonatal intensive care unit, and his own doctor has been a role model. "She opened my eyes to being a doctor," says Phouthavong-Murphy.
When given the chance to shadow a vascular surgeon in an operating room, "I thought the OR was one of the most amazing places." He noticed the respect for the professionals in the room — and appreciated that the surgeon was in charge.
Phouthavong-Murphy went on from Naz to Touro College of Osteopathic Medicine in New York City.
How's med school?
"It's the hardest thing I've ever done in my entire life. It's challenging. Time management and efficiency are my most important skills." He watches recorded lectures in advance — where he can set the speed of the recording to be faster and can pause and rewatch sections as needed. Then students discuss the concepts during class — known as the flipped classroom approach.
How did Naz prepare you?
"I feel so prepared for the content. The classes at Naz were very spot on. We just went more in depth in med school, but all the concepts I learned at Naz."
Time management is key, and he's accustomed to juggling a lot. During college, he worked 24 hours a week off campus, plus 28 hours a week in the Biology Department, around his coursework.
In med school he's learned to make time for his own health and to recharge his energy, including working with a personal trainer.
What about research?
"That was my life at Naz — for 2 years straight, nonstop, during breaks and summers as well… It was better than I could have imagined. I learned how to be an independent researcher."
While undergraduates at other colleges may be busy washing glassware, he and fellow Nazareth undergrads worked with Professor Padmini Das, Ph.D., on research showing that a native plant called switchgrass can significantly help remove the invisible toxin Bisphenol-A, better known as BPA, from the environment.
Their research was published in 2020 in a top-tier international journal, Scientific Reports (part of the prestigious Nature Research journals) — and Phouthavong-Murphy and research partner Alyssa K. Merrill '17 got top billing as co-first authors, "which is super rare." Read more: Research Discovery: Switchgrass Sustainably Removes BPA From Environment >>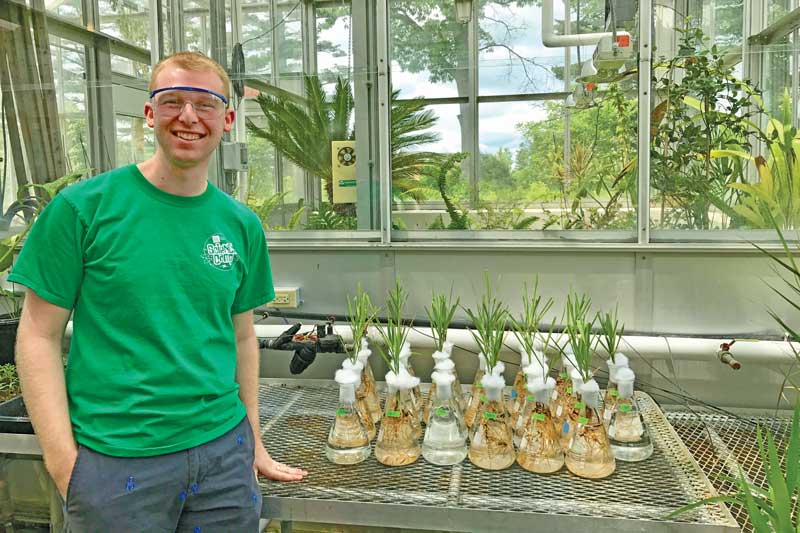 Jacob Phouthavong-Murphy with switchgrass in Peckham Hall at Nazareth, which he and teammates proved can remove BPA from streams. He was part of 11 published research abstracts in his undergraduate years — and co-authored a significant research study published in an international journal.
Any particular college experiences stand out?
"The best experience I had was working for the Biology Department. The lab coordinator who runs it, Sharon Luxmore, is the best. She taught me so much, not only about science but also about prioritizing. Her philosophy is school comes first for students, before the lab job. She opened me up to all the other things at Naz."
Phouthavong-Murphy was a chemistry workshop leader at Nazareth — "also a great experience" — running or co-leading weekly sessions for 10-30 students to go over chemistry problems. "That really helped solidify my own knowledge in chemistry."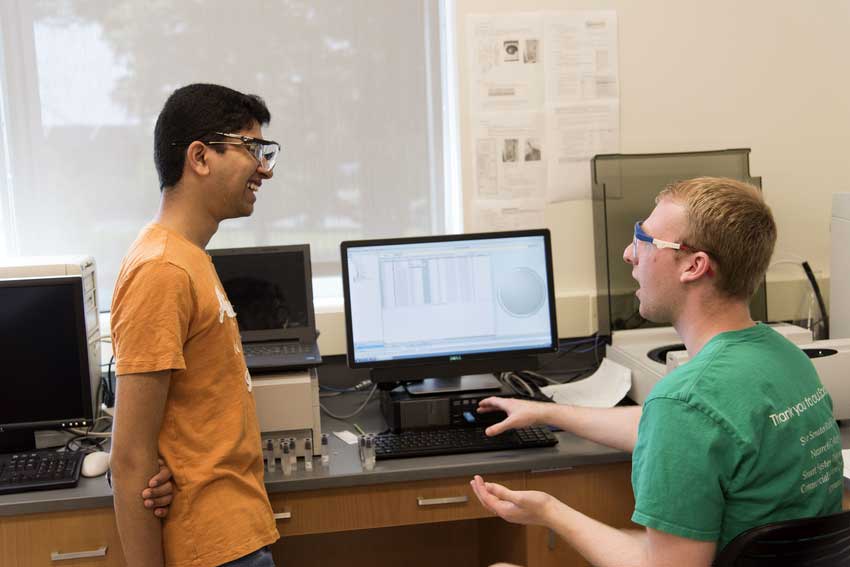 Jacob Phouthavong-Murphy (right) mentored area high school students during a summer 2017 research project under the direction of Nazareth faculty members Padmini Das, Ph.D., assistant biology professor, and David Giacherio, Ph.D., visiting assistant chemistry professor.
Medical schools look for civic engagement. "At Naz, there's no shortage of that." He volunteered three times as an orientation leader for new students. He was a volunteer ambassador for Saints Place, riding a Nazareth civic engagement van weekly for a year to provide tutoring for families who are immigrants. "That was such a rewarding experience," he recalls. "I could see the improvement. It also made me realize how difficult it can be, especially how difficult it is to teach English."
Last but not least, he said the friends he made have helped keep him sane — from afar — during the challenges of medical school. "I made my lifetime friends at Naz," he says.