Preparing for Success
Jiani Su '17 found a place to call home in Nazareth's English Language Institute.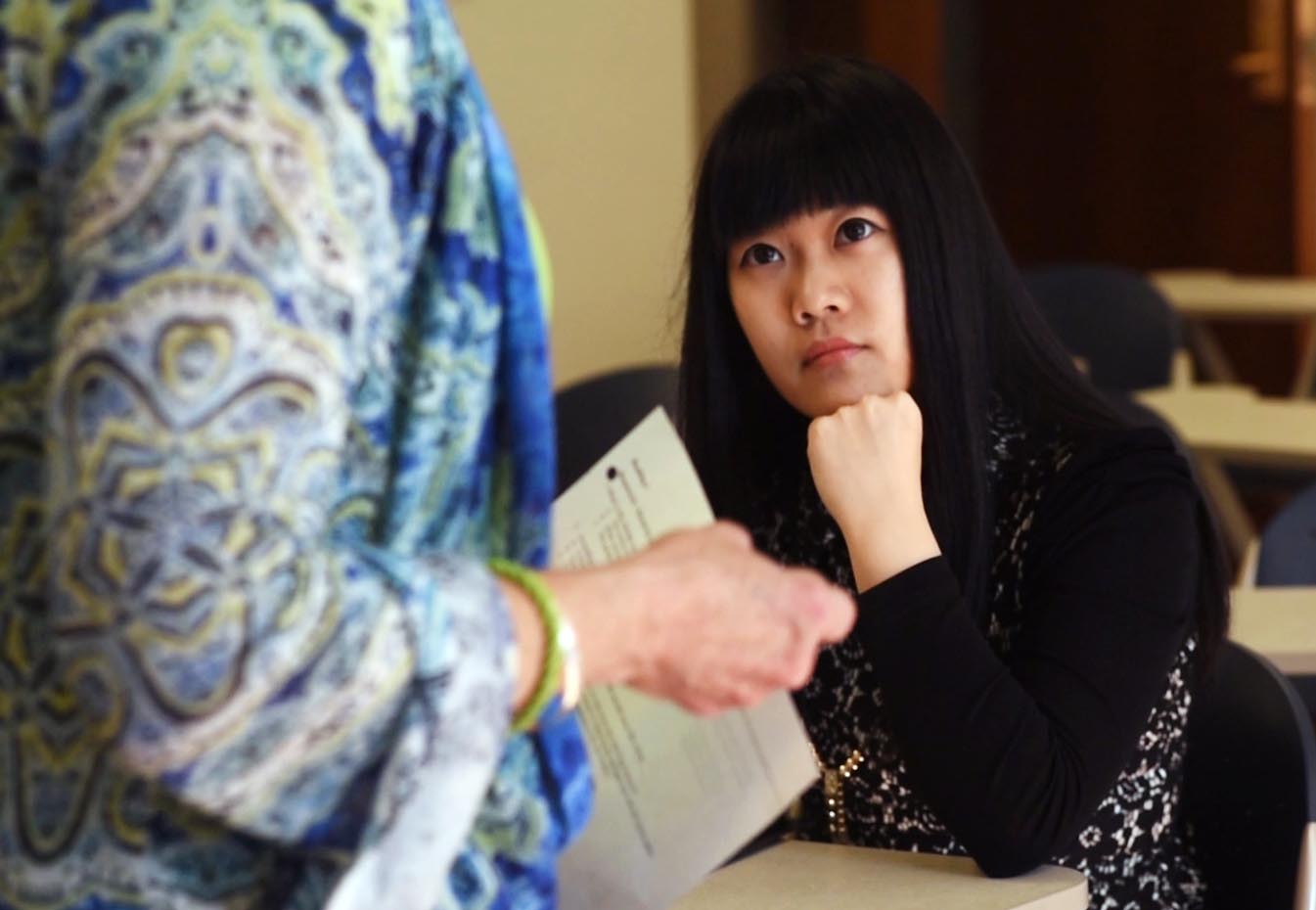 Jiani Su's college career began with two years of studying broadcast journalism at Shandong Normal University in China. But to succeed in an American college, she first had to improve her English speaking skills. Su could read and write in English, but China offered few opportunities to actually talk with native English speakers.
"I could understand about 90% when they spoke," Su said. But speaking English herself was harder, and she had trouble remembering word pronunciations. Su spent a semester in Nazareth's English Language Institute (ELI) to gain the skills she needed to complete her degree in her second language.
ELI immersed Su in the English language and challenged her to improve her speech. The stress-free environment focused on learning the language and acclimating her with new customs and new surroundings. The small classes — each five to 12 students — meant students got lots of one-on-one time with the professors. Su built a network of friends and mentors in ELI and across campus who have continued to support her throughout her time at Nazareth.
Overcoming Loneliness
Being new to Nazareth was a big change from being well-known at her university in China, Su said, where "If people needed something they came and found me."
Now the situation was reversed, and Su admitted she felt homesick. "I felt sad and lost and I didn't know the reason." Her mother's advice: "You need to learn more and make yourself useful."
Su talked to new people and smiled a lot more. Soon she found she had more energy and was learning new things from the smallest conversations.
"I like to be social and make friends," said Su.
Diversity Leads to Self-Awareness
Su has met people from across the U.S. and around the world while at Nazareth. Interacting with a diverse population has taught her new lessons about her own heritage.
"When you live there, you are just there," Su said. She did not always appreciate what made her Chinese culture special, but new people she met would ask questions, and explaining her traditions and lifestyle made her proud of herself and her home.
Su's roommate is from the south of China, which has a very different culture than Su's home region. The two are able to share both new and familiar experiences, taking time on the weekend to cook Chinese food and listen to Chinese radio or watch TV shows from home.