Live Theatre During a Pandemic
Students present outdoor, original whodunnit with social distancing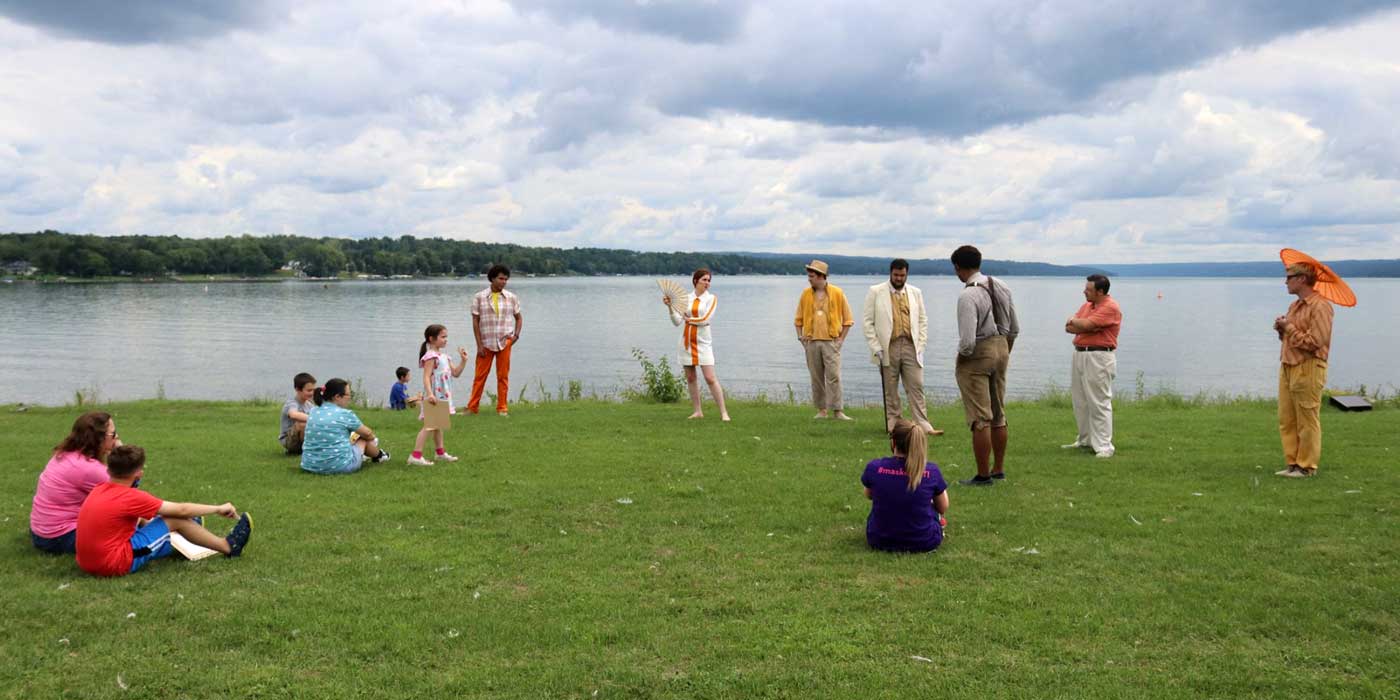 With Broadway remaining closed until 2021 and performances across the world canceled due to COVID-19, the chance for college students to perform this summer, yet alone complete an internship, seemed slim to none. But The Rev Theatre Company, located in Auburn, N.Y. — just over an hour east of Rochester, had a plan to bring live performances back to upstate New York. Most recently known as the Finger Lakes Musical Theatre Festival, the 60-year-old theatre company has had multiple collaborations with Nazareth faculty and students.
When several Nazareth College students received an email about interactive theatre internships available for the summer, they jumped at the opportunity to audition. "I was asked to send in a video of me recounting my favorite memory from childhood, including as much detail and general acting as I could. I obliged and a few days later I got the email that I was accepted to be part of the immersive theatre experience," said Caldwell Lowell '22.
Starting from scratch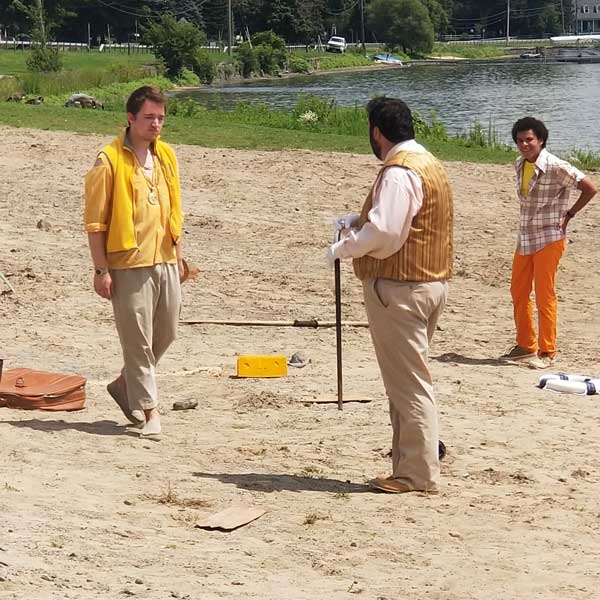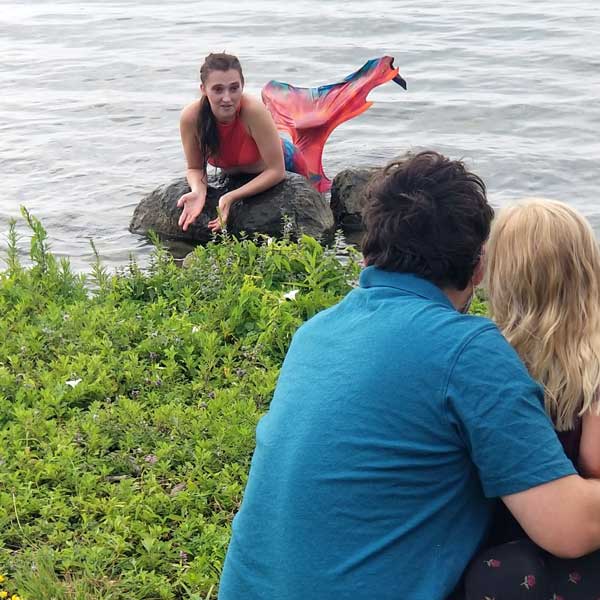 Seven musical theatre majors from Nazareth began with rehearsals via Zoom in early July, developing a story and characters from scratch. "At the beginning it was very clear that this was something none of us had done before," said Caldwell. "We had a general theme, which was a 'whodunnit mystery,' and all our meetings except for the last week were online over Zoom."
Instead of a stage, the show would take place onsite in Emerson Park in Auburn. Students mapped out where each actor would be, their movements, and where important parts of the story would unfold. The result was five performances over the course of one weekend, in character for 90 minutes each time, where the audience helped solve the mystery of the missing cheese recipe.
Prioritizing safety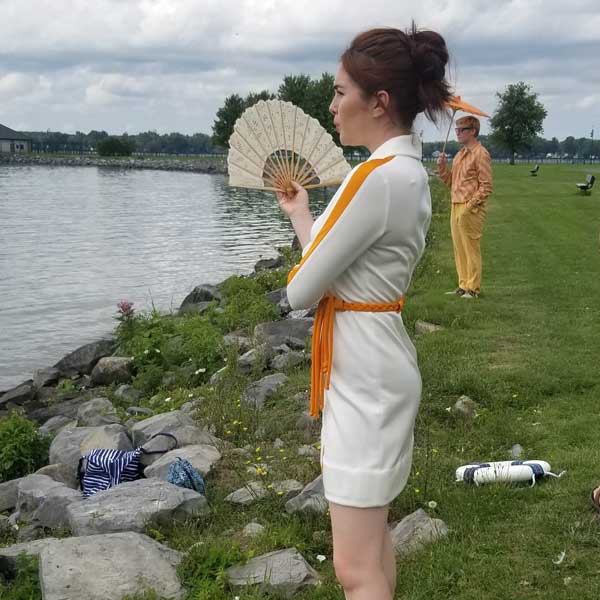 Along with crafting a show, the team had to carefully plan the safety precautions. "What truly got me involved was the chance to work with this revered theatre's staff and work with Director Lisa Chase. Through her guidance, our team was able to craft and develop an engaging and spontaneous experience for children and their families in a safe manner," said Ty-Gabriel Jones '21. 
The show was designed for youth and families and a number of safety protocols were followed, said Chase, director of education for The Rev. The audience was limited to 20 people to ensure staying within pandemic guidelines for non-essential gathering size. Children stayed with their family and were required to wear masks or stay 6 feet from other families. Actors stayed 6 feet from audience members and each other, and any items touched were sanitized after each performance. The Rev even had their plan approved by the Cayuga County Health Department to make performances possible. 
"Part of something bigger"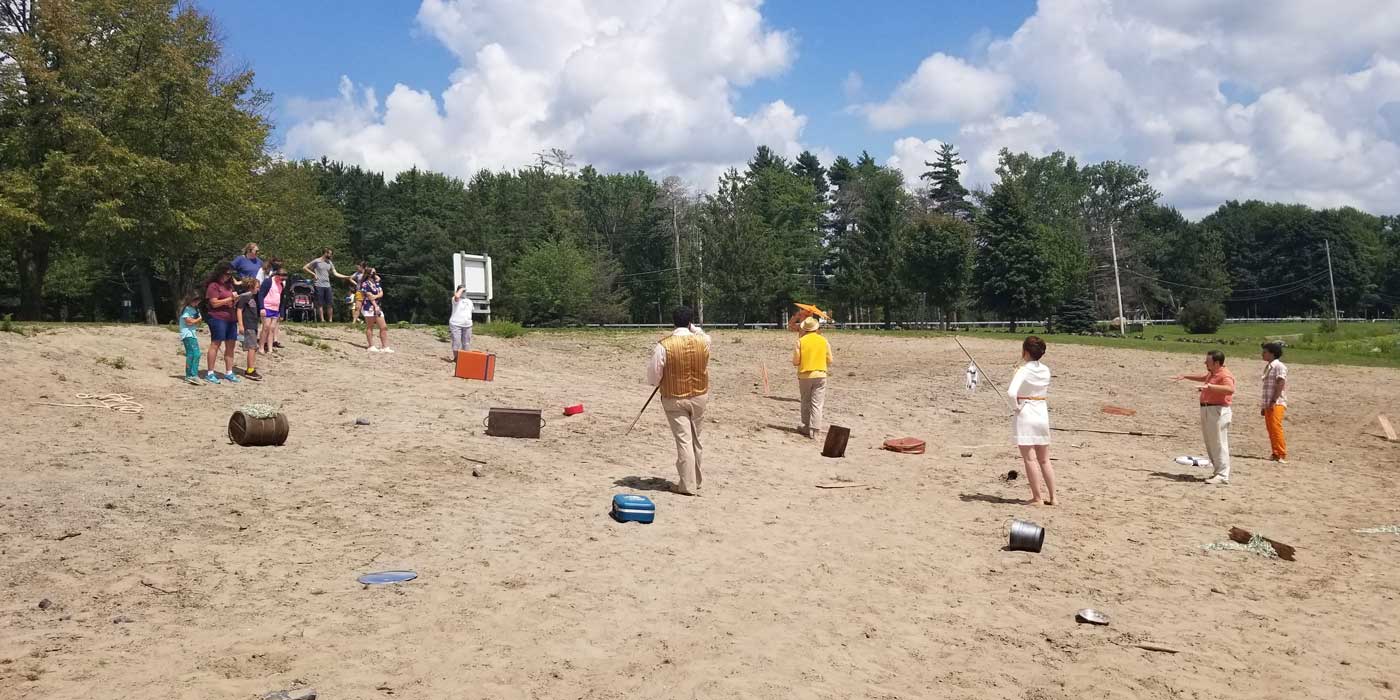 While students were familiar with improvisation, most had never done a show where the story was different every time based on the questions the audience asked. "I loved how so much of it was a team effort, how every little thing you say and do changes how the audience will interact with the next person they talk to. It made me feel like I was part of something bigger," said Caldwell. 
The unpaid internship counted towards students' experiential learning graduation requirement. Students also learned a vital lesson that will help them move forward in their careers. "Theatre is possible with this new world," said Nick Brown '23. "It just takes more precautions from us actors and the audience too. But the art is still possible even with what's going down."