5 Internships + Strategic Courses Prepare Walrath to Spur Change Through Journalism
At Nazareth, Mary Walrath '18 discovered a passion for journalism and social justice — and was able to combine a major, minor, electives, and five internships to prepare her well for making a difference as a journalist.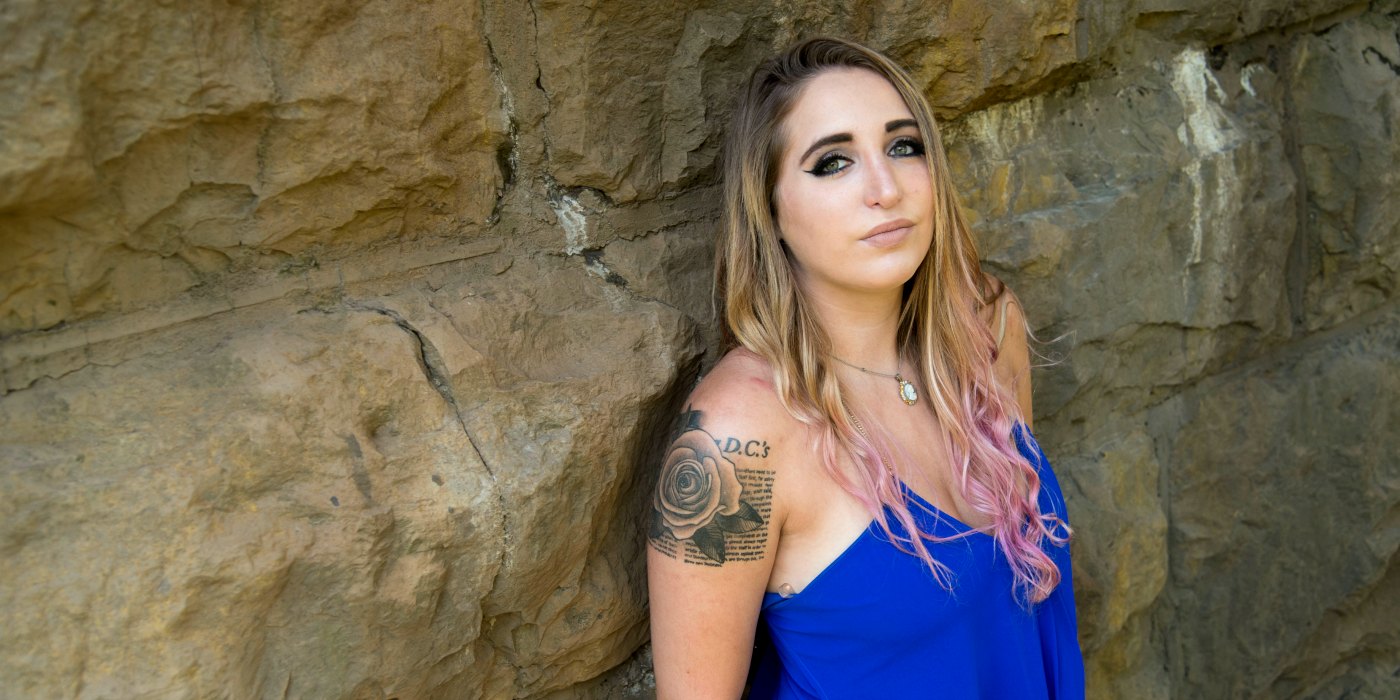 Early Success
The communication and media major and sociology minor has already been recognized for her work. At the end of junior year, she received two journalism excellence awards from the Society for Professional Journalists D.C. for her newspaper cover story about homelessness. She investigated and wrote the article during a three-month internship at Street Sense, a non-profit newspaper tackling poverty issues in Washington, D.C. Her project started with a tip about a 66-year-old blind man in a wheelchair who was found sleeping on a sidewalk after he was evicted from the community's largest homeless shelter after 15 years. "By digging into what happened, it started to uncover everything underneath," says Walrath.
"(James) Jones is only one of many who has complained about the conditions at CCNV (The Community for Creative Nonviolence)," she wrote in the story honored for Best Non-breaking Coverage. "In a shelter where all staff is comprised of other tenants, there have been a number of allegations: donations being siphoned, bodily harm, and general mistreatment and misconduct." The article analyzed cases filed against the shelter and listed government offices that didn't respond to her inquiries.
At the National Press Club in Washington in June 2017, she accepted her individual honor and a Best Series award for her and two other writers. "It was really cool. It was a moment of being really excited and nervous, and kind of surreal."
Tatooed inspiration
"Growing up, I was always that kid who was too impassioned — or too loud, too upset about things," says Walrath. In high school, she felt a responsibility to make things better and was angry a lot — and annoyed about that. Her English teacher told her: "Don't resent it. Use it to change the world." During college, Walrath had that phrase, "Use it to change the world" tattooed on her left forearm.
After winning the journalism awards, she had a tattoo created on her shoulder that shows part of the prize-winning cover story along with a rose.
By elevating the voices and stories of people who are marginalized, and exposing the flaws in policies or oversight that contribute to the problems, she hopes to prompt change. Walrath likes a quote from artificial intelligence researcher and writer Eliezer Yudkowsky: "You are personally responsible for becoming more ethical than the society you grew up in."
A personalized education
Nazareth doesn't have a major called journalism, but professors — including Leah Stacy in the English and Communication Department, who is a working journalist — guided her to majors, courses, and hands-on experiences that suited her individual interests. "You can create a journalism focus for yourself through your choice of electives and internships," Walrath says.
Walrath says she knows that to compete for jobs against other talented candidates in a creative field, "you need to have that experience as an edge."
What's next
During senior year, Walrath is focused on rounding out her training and experience. She's improving her video skills by working for Nazareth's Media Services department. She's freelancing as a writer to get more published clips. And she's taking web design and photography classes.
Eight months before graduation, she feels confident about her future, whether that's going directly into the workforce or on for a graduate degree first. "It feels like the dream is in reach."
---
Updates
2020: After working for the Scarsdale Inquirer, The Sun, and as a freelance writer, Walrath was hired as assigning culture editor at Newsweek.