Media Marathoning
Communications professor Lisa Perks analyzes the binge-watching phenomenon
When it comes to devouring an entire TV, film, or book series in one eyeball-straining weekend, Lisa Perks, Ph.D., is an expert. She has not only experienced media marathoning first-hand, but she was a pioneer in systematically researching, analyzing, teaching, and writing about the trend.
Now, the assistant professor and program director of communication and media has signed a contract with Lexington Books to write Media Marathoning: Immersions and Morality, slated for publication in late 2014.
Perks explains what the trend is really about.

Q: Why has media marathoning become a trend in recent years?
We can download television, films, and books nearly instantaneously, enabling us to watch or read what we want, when we want, and how much we want.
Marathoning and digital technologies are both part of today's instant gratification culture. Instant gratification is particularly satisfying as plots have become increasingly complex in television, and, to a smaller extent, in films and books. Marathoning enables us to rapidly consume and better understand the interwoven narratives in popular stories such as Lost [pictured], Arrested Development, and Lord of the Rings.
Q: How did you study this phenomenon?
First I interviewed dozens of marathoners and surveyed more than 100 marathoners of books, films, and TV programs. Once I understood more about their practices and motivations, I jumped into the stories that they commonly marathoned. All in the name of research, I read a lot of books and watched a lot of television and films!
Q: What did you discover?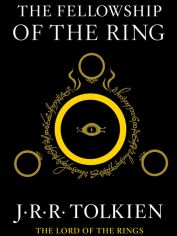 We get so immersed in these stories through marathoning that it is hard to put them out of our minds. These stories affect our emotions, our thoughts, and our conversations.
A key feature that ties marathoned stories together is their focus on morality. They encourage us to question which character traits should be prized, how we can effect social change, and what might be the consequences of morally questionable actions.
Q: Who binge-reads/watches? 
One would assume that media marathoning is most prevalent among people in their late teens and twenties—people who have access to digital technologies and, perhaps, more time. But I'm seeing that men and women of all ages and many races and ethnicities are marathoning.
Q: In the class you teach on media marathoning, have students contributed interesting perspectives or information?
I could not have written my book manuscript without the engaging conversations with my Media Marathoning students in the fall of 2012. They did cutting-edge work exploring a subject that no scholar had yet addressed. We have added the course to the communication and media curriculum, and I will teach it again in spring 2015.
One key idea that kept emerging in our class discussions is that people mourn the ends of their series. We also discussed how fans have more power than ever before—encouraging media executives to continue shows or shaping the direction a character or plot will go in. Fans sometimes channel their feelings of loss into efforts to preserve or prolong a story, such as the successful campaign to fund Rob Thomas's Veronica Mars movie that followed the TV teenage detective series.
Students and I will conduct more original research in 2015. As happened earlier, I hope that more students will present their innovative work at conferences.
Q: So is marathoning a good idea or not? What are the pros and cons?
That's an important question. Media marathoning has been pathologized in the popular press. The phrase "binge-watch" captures that negative view. But I've found that media marathoning is largely a rewarding process. Marathoners experience invigorating emotions as they journey with characters. They stretch their cognitive skills to digest complex plots. Finally, these media experiences bring people closer together as they analyze and reflect on shared, beloved stories.
Q: Does media marathoning have any practical uses?
Part of my research plan for the next school year is to study the role of media marathoning in post-surgical and illness recovery. I have anecdotal evidence that some marathoners were engaged in this practice because they simply could not do anything else. Marathoning was a pleasurable way for many to pass the time as they waited for their bodies to recover—from the flu, from hip replacements, from chemotherapy.