Naz earns high ranking for pandemic response and social justice work
Top 15 nationally during societal crises
For excellence in responding to major societal crises of 2020 — the COVID-19 pandemic and racial injustice — and for strong strategic planning, Nazareth College is recognized as a top college nationally in a new ranking.
Great Value Colleges honors Nazareth among the top 15 colleges for 2020 crisis response — alongside Colgate, Swarthmore, Howard, and St. Lawrence universities — that persevered and succeeded in protecting students, staff, and curricula during the pandemic, while also showing that they care about equality and planning for a bright future.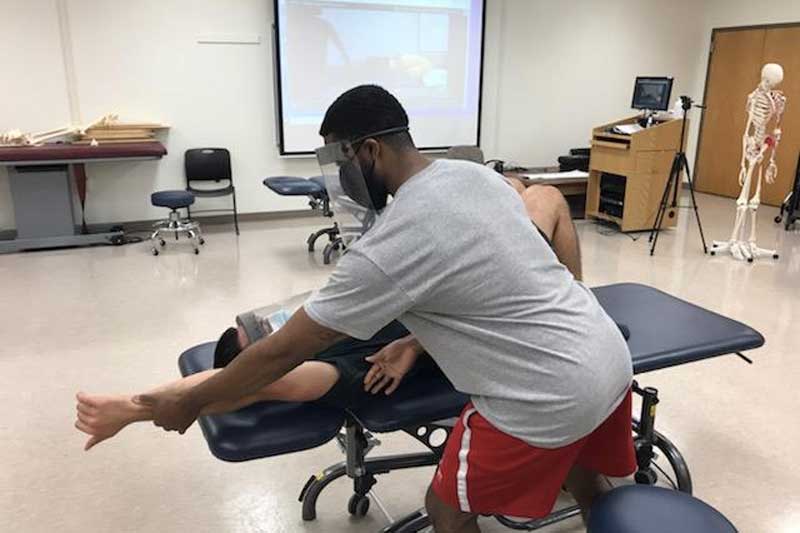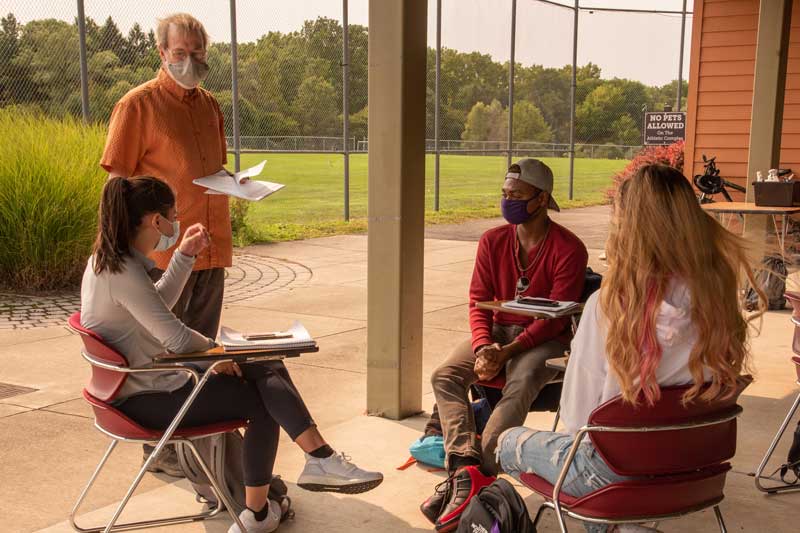 Students are on campus for learning in 2020-21, including physical therapy and English classes with protective equipment, social distancing, and other public health protocols in place.
Great Value Colleges' methodology included research from The New York Times and U.S. News and World Report on how colleges successfully navigated the challenges of 2020. The final ranking is based on the following criteria: Evidence of the college keeping coronavirus cases low on campus, evidence of the college making significant changes to promote racial justice, and the college having strong strategies at the start of 2021.
The guide notes that 2020 will have long-term effects on people and institutions: "That means that every current prospective student should select a college based on how it handled 2020. Because if a college managed that year well, then it is likely to manage the following years with a similar level of expertise."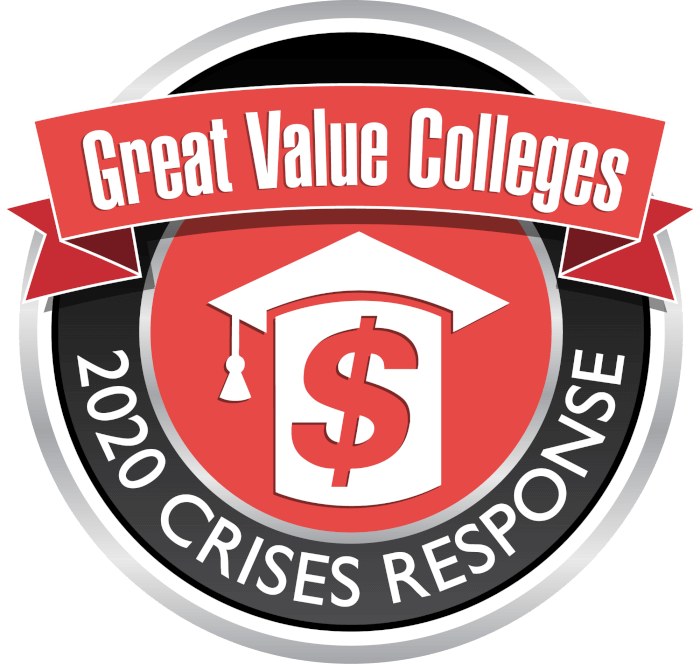 Nazareth's approach — which carries forward — includes strong leadership, extensive communication, cross-team collaboration, empathy, and determination to be unstoppable.
"Nazareth pivoted and adapted — 2020 called all of us to look at new ways of living and learning and new calls for social justice," said President Beth Paul. "This pandemic accentuates any community's strengths and weaknesses. Here at Nazareth, it's allowing us to leverage incredible strengths that have been here all along, and make them even stronger."
Pandemic response planning is guided by Nazareth's core values and includes COVID-19 testing on campus and public health student ambassadors providing education and encouragement.
"I'm so happy that Nazareth was recognized for its COVID-19 precautions," said student Madison Dobbertin '23, a nursing and public health major. "Nazareth has been selecting students randomly to get tested for COVID-19. This makes me feel safe on campus knowing that the people I am around have tested negative and that the positive cases were isolated quickly to keep our community safe."
Nazareth also responded to national and local tensions over racism and inequality. In fall 2020, the College community committed to a movement for anti-racism, equity, and inclusion that includes structural and procedural changes; ongoing learning for students, faculty, and staff; and curricular and co-curricular changes. Nazareth students, faculty, and staff participated in a Naz five-day racial equity challenge and the United Way's 21-Day Racial Equity Challenge. Fall Assembly Day for faculty and staff focused on anti-racism learning and action planning.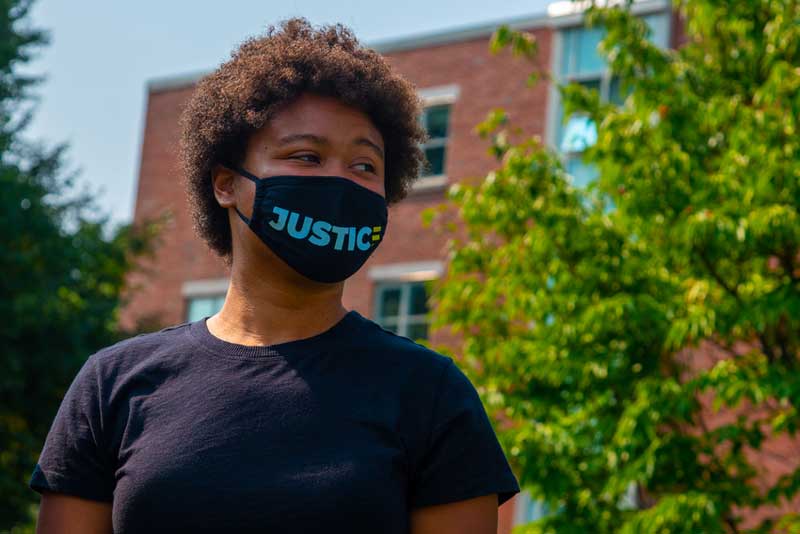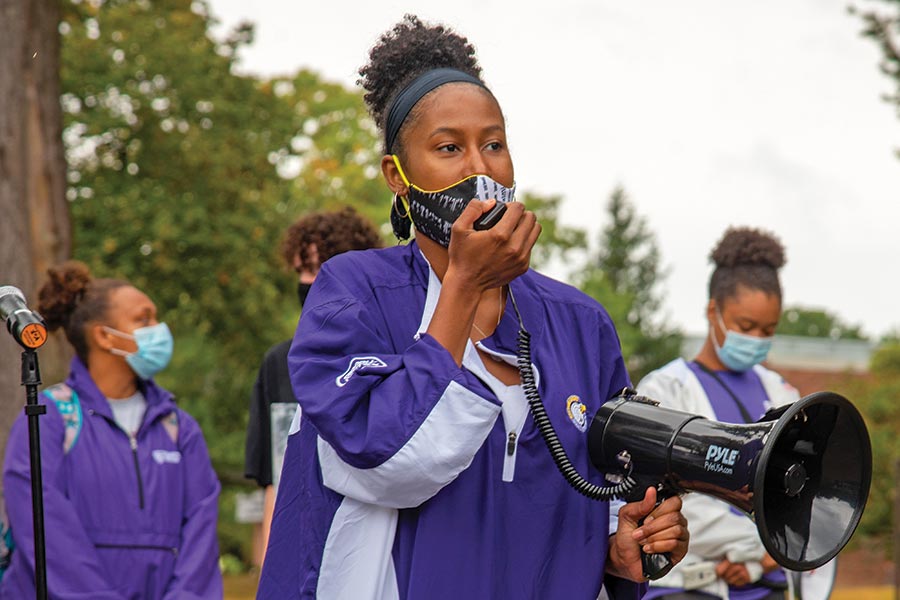 Student-led rallies on campus support racial equity and denounce racial injustice.
"We look to the bedrock principles upon which we were founded — principles of diversity, inclusion, equity, social justice — as we continue building our momentum and putting our values into action," said Paul. 
Vice President for Community and Belonging Lisa Durant-Jones continues to lead this crucial work into 2021 with more campus community learning and listening opportunities and the official launch of the Nazareth Bias Response and Education Team (NBRET) and training for anti-bias champions.
On top of that important work, teams across the College have prioritized strategic planning to ensure a strong future for Nazareth.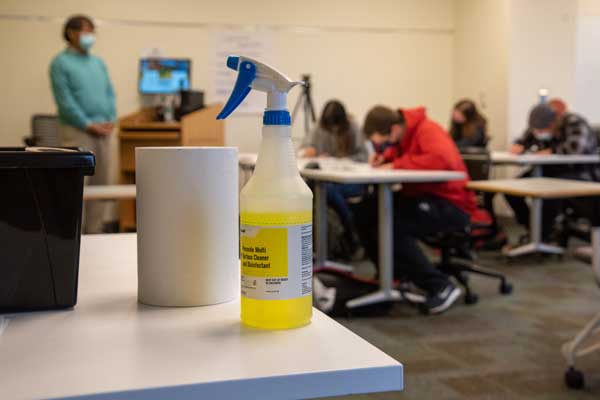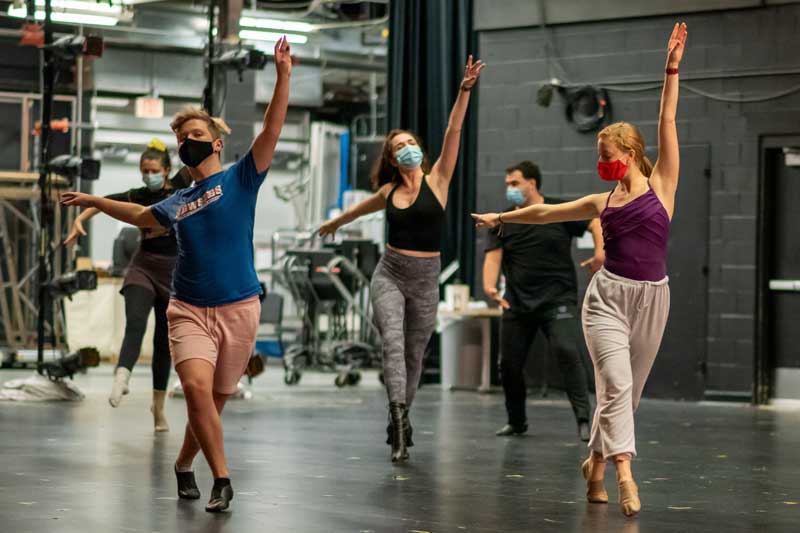 As Nazareth takes steps to keep innovating in 2021, Paul credits the ability of faculty to pivot and help students become stronger and more versatile learners, and the students' commitment to adapt and adjust. "Our students will take those skills into their professional lives, where they'll be in greater demand than ever," said Paul.
One Nazareth parent recently contacted the College to say how much she appreciates what professors did for their students.
"I cannot say enough about how professors humanized the learning experience as much as possible for their students, and worked so diligently to ensure that learners felt seen and heard," said Nazareth parent Angela Stockman. "Every professor handled an incredibly trying time with grace, professionalism, and skill. I'm beyond grateful for all the college has done this year. We're so grateful to be weathering this storm under your umbrella."