U.S. Women's Soccer at Naz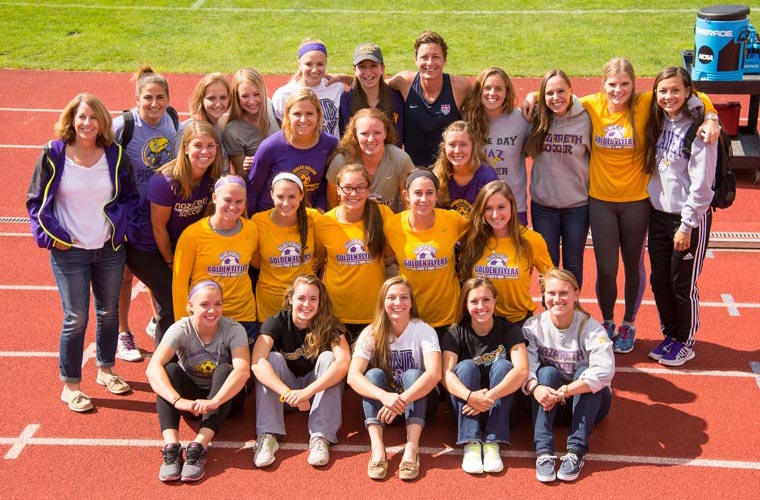 Abby Wambach at Naz
Abby Wambach poses with Nazareth's standout women's soccer team.
---
Belding named Empire 8 Player of the Week
Christine Belding, midfielder on the Nazareth women's soccer team, has been named the Empire 8 Conference women's soccer offensive player of the week.
Belding, a graduate student from Rochester, NY, helped Nazareth capture a pair of non-conference victories this past weekend in two non-conference games. The Golden Flyer had two assists against St. Lawrence on Friday, and scored the first goal of the game in Saturday's win over Clarkson.
Belding is tied for the team's leading scorer and assists, with two goals and three assists so far this season. Belding has a total of 10 goals and 11 assists throughout her Nazareth career.
The Golden Flyers are 5-1 overall, and will play their first E8 conference game September 20th against Houghton.