Accepting applications for spring 2018
See dates and details on the Program Details and FAQ page.
Why take the accelerated nursing pathway at Nazareth?
The every-other-weekend format (Friday nights and Saturday daytime) uses a 5-week mini-term structure that allows you to complete courses more quickly.
The "subscription-based" approach allows you to take fewer or more courses for a single price per term.
The price per term is fixed and guaranteed as long as you persist through this track. Choosing the accelerated approach gives you the most cost-effective option in the region.
Conveniences such as meals and a digital tablet pre-loaded with your books are included.
You control how quickly you finish your bachelor's degree. The fastest timeline is 16 months, but you determine your total cost and time to completion. (Other colleges' program timelines may include only nursing courses, not required liberal arts courses.)
Our brand-new, state-of-the-art facilities create a dynamic and real-world environment for you to complete your bachelor's degree.
You benefit from support and mentoring by nursing department faculty.
Nazareth College's Weekend R.N. to B.S. accelerated track is the most flexible and cost-effective option in the region and was built with busy students in mind.
How it works
New students start the accelerated track in the fall or spring. (View program details for semester schedules and start dates.)
As you progress through each 5-week mini-term sequence, you decide whether to add additional courses toward your degree requirements. In some terms you may wish to just focus only on the nursing courses; during other terms, you may want to add core courses to progress more quickly. Either way, you pay one fixed price per semester.
Along the way, you will be supported by advisors within the nursing department who will not only ensure you are progressing to fulfill the course requirements, but help you decide which courses best meet your lifestyle and goals.
Request More Information
Apply now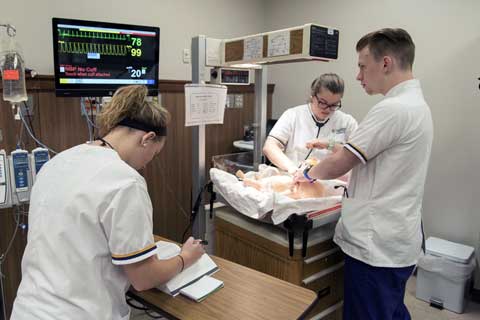 You'll learn in Nazareth's new state-of-the-art patient skills labs and simulation suite, part of our $3.6M nursing facilities renovation.
Additional Program Options
Fully Accredited
Nazareth's nursing program is accredited by the Commission on Collegiate Nursing Education (CCNE).
Pathway Director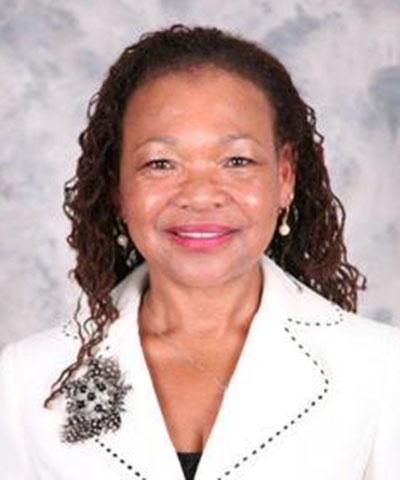 Jennifer Elseta Reid

Assistant Professor in Nursing
Bio

Education: B.S., Brooklyn College; B.S.N., Alfred University; M.S., Nazareth College, Ed.D., St. John Fisher College; Certification as a Geriatric Nurse Practitioner

Teaching and Research Interests: Health care disparities, cultural competence in B.S. nursing students, and in health care providers; geriatric health and wellness.