Nazareth is among the top producers of Fulbright scholars in its category (master's colleges and universities), according to the Chronicle of Higher Education. In the last five years, there have been 16 Fulbrights awarded to Nazareth College students.
For the 2017-2018 U.S. Student Fulbright awards, the J. William Fulbright Foreign Scholarship Board selected three Nazareth students, chosen for their academic merit and leadership potential:
Natalie Burrows, who earned a bachelor's degree in music with minors in German, music history, and the Honors Program in 2017, will teach English in Germany.
Katrina Karlsons, who earned a master's degree in inclusive early childhood education in 2017, will teach English in Lithuania.
Christina Driessen, who earned a master's in teaching English to speakers of other languages and works as assistant to the registrar, will teach English at a university in Brazil.
Learn more about the prestigious program.
---
See where Naz Fulbright Scholars have traveled and worked.
---
Interested in applying for the Fulbright program?
---
Don't hesitate to ask any questions.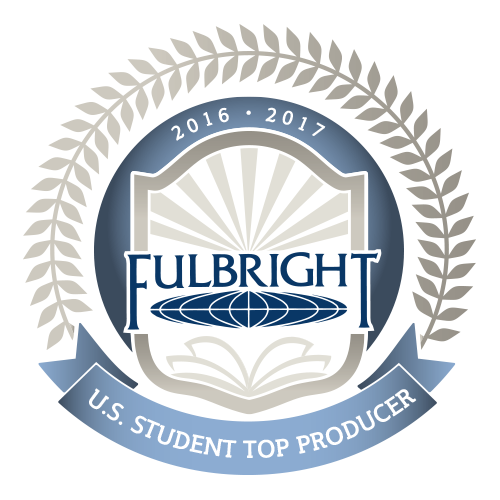 Nazareth Fulbright Scholars
Nazareth College is committed to helping students and faculty compete for Fulbright awards. Since 1990 our Fulbright Scholars have been granted awards for: Andorra, Argentina, Australia, Belgium, Colombia, Egypt, France, Finland, Germany, Honduras, Hungary, India, Israel, Italy, Malaysia, Nepal, New Zealand, Poland, Slovak Republic, Slovenia, South Korea, Spain, Sri Lanka, Sweden, Taiwan, Venezuela, and Yemen. We are proud of all of our Fulbrighters, who make a difference the whole world over.