Pre-Dental
Nazareth's pre-dental program prepares students who are interested in applying to dental school. Most dental schools require a strong undergraduate background in the sciences as well as substantial clinical experience. Although students in any undergraduate major may apply to dental school, in a typical year, most of students accepted to dental school programs complete undergraduate majors in the biological sciences.
In addition to academic excellence at the undergraduate institutions, many dental schools include additional criteria such as community service, extracurricular activities, pre-dental experience, and research in their evaluation of potential candidates. Pre-dental students must maintain a minimum GPA of 3.4 and perform a minimum of 160 hours of community/pre-dental clinical service.
Students wishing to apply to U.S. dental schools must do so through the American Association of Dental Schools Application Service (AADSAS); application preparation should begin on or around May 15th of the junior year.
Applicants also must take the Dental Admissions Test (DAT), typically in late spring of the junior year or in the early summer before the senior year. The average undergraduate GPA of students accepted to U.S. dental schools is typically above 3.4 ; the average DAT score is typically above 19.
Program Highlights
Small class sizes, one-to-one attention.
Experiential learning opportunities.
Housed in Peckham Hall, a 74,000–square foot newly constructed facility with technology enhanced classrooms and 20 labs to serve biology, anatomy, pre-medical, chemistry, physics, math, computing, and ecology. 
Strong focus on undergraduate research experience enhances student success when applying to dental, medical, and graduate school. 
Program Options, Requirements, and Course Descriptions
Contact Information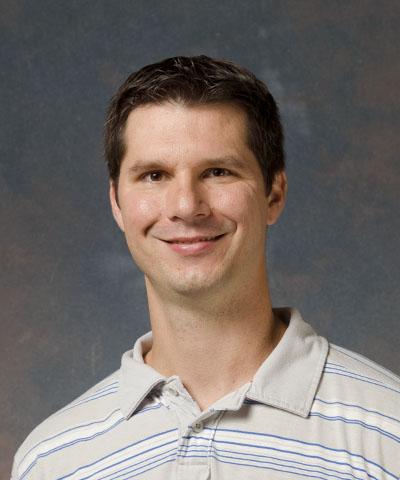 Stephen G. Tajc

Associate Professor of Organic Chemistry in Chemistry and Biochemistry
Bio

Education: B.S., Gannon University (Chemistry); M.S., University of Rochester (Biochemistry); Ph.D., University of Rochester (Biophysics); Postdoctoral Fellow, Johns Hopkins University (Biophysics)

Teaching and Research Interests: Organic chemistry, undergraduate research, and chemistry of drug design. My teaching philosophy for organic chemistry is to emphasize the importance of understanding chemical reactions, rather than memorization. If a student can comprehend how the chemistry works, they will hold a greater appreciation for the overall science. In addition, they will apply their knowledge base to more complex reactions as the course progresses. Current research projects include the understanding of the fundamental binding mechanism of HIV-1 viral entry inhibitor drugs and the synthesis of small molecules that target cations in water.

Tajc research seeks a solution to hydrofracking's ecological problems.