Why Choose Nazareth for Nursing?
Nazareth's nursing degree program prepares you for the complexity and challenge of modern health care — to be a caregiver and problem-solver, to combine medical expertise with awareness of global health issues. 
Our goal is to prepare professional nurse generalists who possess an in-depth knowledge of nursing and also provide culturally congruent nursing care to diverse patients and families across all environments. Our curriculum is rich with humanities, biological, and social sciences. Your bachelor's degree from Nazareth enables you to handle more responsibility, supervisory roles, and to earn a higher salary.
High Nursing Exam Pass Rate
95% (40 out of 42) of Nazareth's nursing students have passed the National Council Licensure Examination for Registered Nurses (NCLEX-RN) in 2017, compared to 85% across New York state.
Program Highlights
Interdisciplinary studies are encouraged in related fields such as gerontology, psychology, and Spanish.
Nazareth has the only 1+3 B.S. program for Licensed Practical Nurses (L.P.N. to B.S. in Nursing) in the Rochester area.
For registered nurses seeking a bachelor's in nursing, the R.N. to B.S. nursing program is flexible, offering options for both full-time and part-time study.
Learn in our new patient skills labs and simulation suite, which opened in fall 2015.
Gain clinical experience in acute, ambulatory, and community-based settings.
Our transcultural focus prepares you well for in-demand skills to care for patients of diverse backgrounds, languages, and income levels.
Benefit from being part of Nazareth's diverse and innovative School of Health and Human Services, which also includes occupational therapy, physical therapy, art therapy, music therapy, speech therapy, and social work students.
Get personal attention, thanks to our low faculty-to-student ratio and extensive access to our faculty (not teaching assistants). Teaching is our focus and nursing is our passion.
Short-term study abroad option: Take part in a service learning project during spring break in Belize.
Position yourself as a problem-solver, data analyst, and leader by completing a minor in analytics.
Gain knowledge and first-hand experience with elders through a gerontology minor.
Program Options, Requirements, and Course Descriptions
Program Director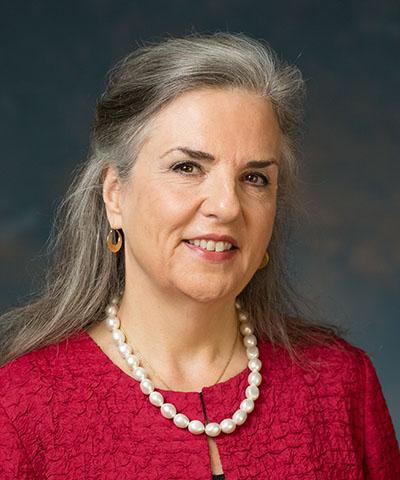 Mary Dahl Maher

Associate Professor and Chair, Coordinator of Nursing Global Studies and Director of the Public Health Program in Nursing
Bio

Education: B.S.N., D'Youville College; M.S.N., Case Western Reserve University; M.P.H., University of Rochester; Ph.D., University of Rochester

Teaching and Research Interests: Midwifery, global public health, international education and women's studies. Recent research and publications include perinatal outcomes of Latina migrant farmworker women, international nursing dual-degree programs, and the influence of first-wave feminism on the professionalization of nursing.
View nursing admissions standards.
See answers to frequently asked questions.