Conversation Partner Program
Volunteer opportunity run by the English Language Institute
Pairs Nazareth international students with native English-speaking volunteers
Helps our international students gain confidence in their conversational English, adjust to life in the United States, and learn about Nazareth
Builds cultural and lingual understanding and lasting global friendships
Partners meet for one hour or more every week at a mutually convenient time and place. Two group cultural activities during each semester enable you to meet the other participants and explore the Rochester area.
Native English Speakers
ELI & International Students
To improve your conversational English and learn more about American culture: Apply for an English-speaking partner.
Interest Meetings (Fall 2019)
Dates/Times:
Tuesday, September 10th: 7PM

Wednesday, September 11th: 12:15PM

If you are interested, please file our online application for the interest meeting.  
Location: GAC 151
We also will have a table at the Involvement Fair on Friday, September 6, 2:30 - 4:00pm. 
Save the Dates
Please save these important dates for events CPP sponsors. Check your email for details closer to the event dates: 
Thursday, September 26 – Meet & Greet – 5:30-7:30 p.m.
Saturday, October 6 – Apple Picking
Powers Farm Market – October 27th
Thanksgiving Party: Sunday November 24th
Final Farewell Party – Tuesday December 3rd: 5:30-7:30 p.m.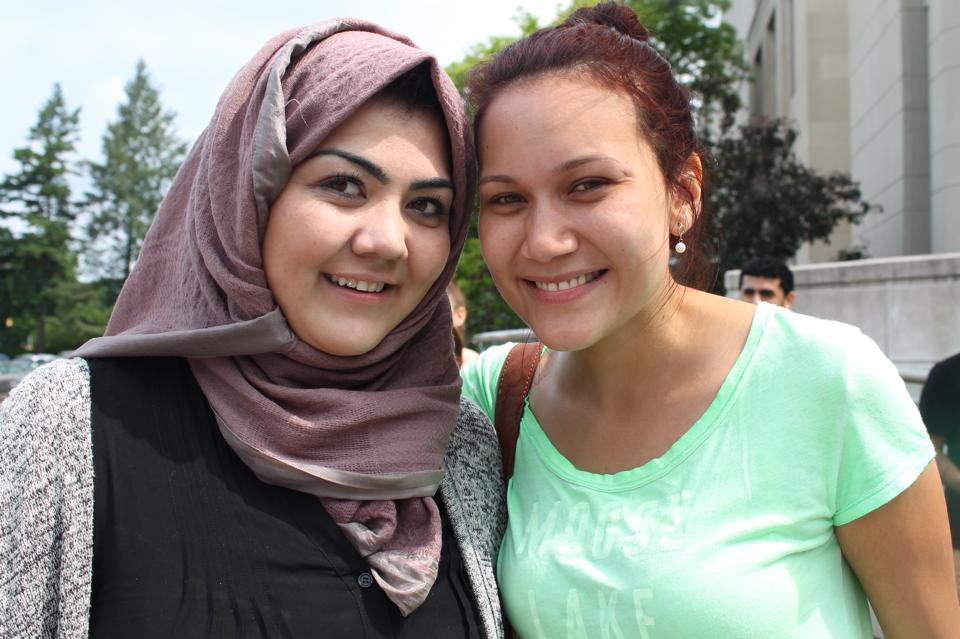 Students' Views
Esma Simsek wrote about why she became a conversation partner and the history of the program.
Malalay, from Pakistan: "I had one of the best experiences in the U.S. through Conversation Partners. My partner was a funny, caring, and helpful woman. With her I got the chance to visit a traditional U.S. home setup, met her family and visited a lot of local places."
Molly, from United States: "CPP was an amazing experience and such a great way to globalize yourself without leaving home. After a study abroad to Rome the fall before joining CPP, I wanted to be able to help students who came to Nazareth from abroad. However, I wasn't the one who was doing the educating about America... my partner taught me more about her country (and sometimes even my own) than I ever thought she could. I also gained a great friend. It wasn't a forced friendship; we always both wanted to get together and explore Rochester to get to know each other better. The best way for us to learn about other cultures is to talk to someone directly from that culture, and CPP matches you up with someone to learn from for a whole semester."
Sirlen, from Costa Rica: "My conversation partner experience was beyond amazing, definitely a must-do at Naz. Studying abroad is a super exciting experience and scary at times; however, my new conversation friend always made me feel like home, part of her life, her lovely family and Naz community. This is a friendship that I will treasure forever. Being part of this program is an awesome adventure where so many lifetime memories are created; you learn, share, laugh, travel among many other things. It is a wonderful experience that I wouldn't trade for the world!"                
Coordinators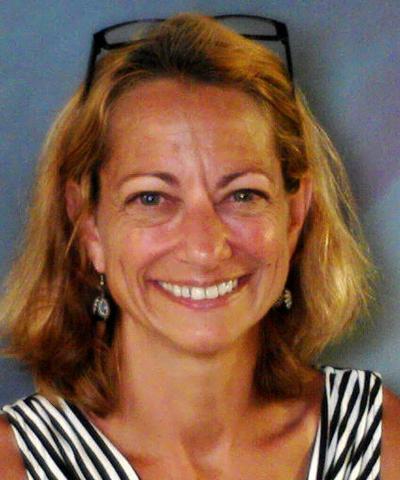 Linda Grossman

Assistant Director, English Language Institute in Center for International Education
Assistant Director & ELI Instructor in English Language Institute