The March: Bearing Witness to Hope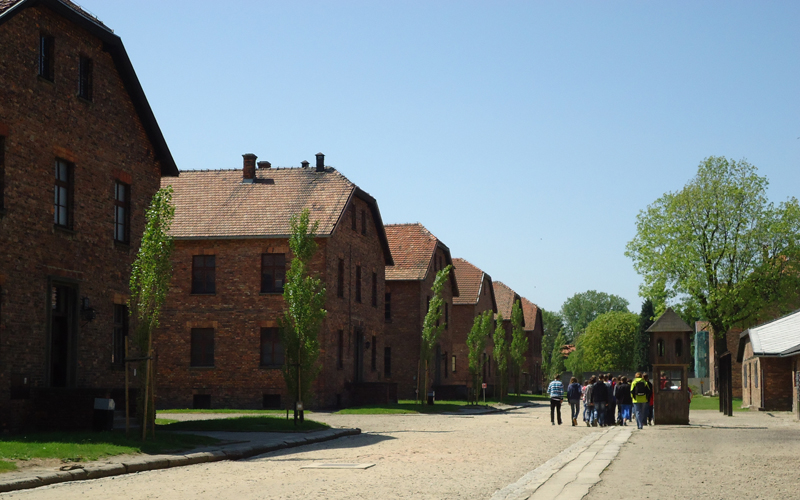 Who: Undergraduate and graduate students from both Nazareth and Hobart and William Smith Colleges, professors, staff, and local community members.
What: Travel to Germany and Poland to study the Holocaust under the collective guidance of Holocaust scholars, survivors, and Israeli and Polish guides. On this 10-day trip, you visit cities that were once vibrant Jewish communities, concentration and death camps engineered by the Third Reich, and historic locations commemorating acts of resistance and rescue in the face of the "final solution."
When: Typically every two years. The most recent trip: May 23 to June 2, 2022
After the trip: Participants commit to identify, confront, and transform situations of prejudice, bigotry, and intolerance, institutionally as well as inter-personally, upon return. Faculty and staff mentors from both campuses work with students to confront the ethical dilemmas, political implications, and religious questions raised by the Holocaust today.
Sample itinerary