Theatre Arts with Childhood Education
Why Choose Nazareth for Theatre Arts and Childhood Education?
The theatre arts major with inclusive childhood/middle childhood education major is designed for students preparing to teach at the elementary or middle school level, and/or to teach students with special needs.
The theatre arts portion of this program consists of 41 credits and production participation to complete the B.S. degree in theatre arts. Participation in college theatrical productions and departmental work calls is required.
Seven production labs are required in at least four different areas, with at least one "preparation" [P] and one "run crew" [R] experience, in any of the following areas: acting, assistant stage management, costumes (P, R), scenery (P, R), properties (P, R), makeup (P, R), and special projects (P, R). In addition, students take the appropriate education courses to prepare them for the classroom.
Students seeking initial certification at the childhood and middle childhood levels may double major in theatre arts and inclusive childhood/middle childhood education. Students must maintain a minimum GPA of 2.7 before moving into INCL 440/441 and the Professional Semester (student teaching).
Program Highlights
Provides comprehensive training in the arts, tools, and skills required to create theatre of the highest caliber in both the performance and production fields.
Courses cover acting, technical theatre, music theatre, as well as scene, costume, and lighting design; project courses in the senior year are designed for concentrated work in special areas under faculty supervision.
The small program size allows students to be cast in shows as early as second semester of freshman year. Students participate in master classes with working professionals and compete at the American Theatre Festival.
The Senior Experience consists of a seminar with an internship.  In this course, the students reflect on their major experience, and they are given opportunities to integrate material from theatre and other core areas of the college experience.  A final project is created in some phase of production, design or theory.
Program Options, Requirements, and Course Descriptions
Related majors
Discover more offerings at Nazareth:
Contact Information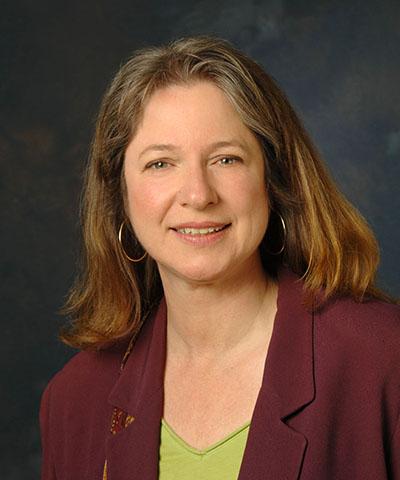 Lindsay Korth

Professor of Theatre Arts / Acting & Directing in Theatre and Dance
Bio

Education: B.A., Mount Holyoke College Lessac Voice Intensive; M.F.A, University of Nebraska-Lincoln (Directing)

Teaching and Artistic Interests: The energy between actors on stage and between the audience and the stage as manifested on the body and the voice. Her favorite stage work is physical theatre, a good example of which is the original devised work entitled Grimm.