School Shows
The Nazareth College Arts Center has provided engaging and educational performing arts experiences for decades. These content-rich experiences augment classroom learning and satisfy state standards.
Arts Center school performances encourage inquiry, analysis, conceptual understanding, exposure to a variety of cultures and perspectives, and college and career-ready speaking and listening skills.
Click on any performance name on this page for details.
School Show FAQs
What is the price of tickets?
Do teachers, aides, and chaperones need to purchase a ticket to see the performance?
Do you have a complimentary ticket policy?
When can I expect the study guide?
When is my payment due?
Do you have refund policy? What happens if a student is unable to attend?
Is there a place where we can stay on campus and eat lunch?
When should we plan to arrive at the Arts Center?
What if I have a student with special needs?
May I have a parent contact you to order a ticket and attend the performance with their child?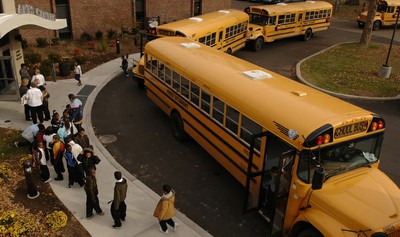 Order Tickets
Teacher Feedback
"I just wanted to send you a quick note to tell you how AMAZING the show was today. Our entire fifth grade loved it. A wonderful learning experience. ... Thank you! Thank you! Thank you!"
–Jennifer Villareale, Mendon Center Elementary
"It was a fabulous performance and our students responded well to it with heartfelt reflections upon our return to school. I appreciate the work you're doing to bring this opportunity to the students of our region."
–Kristina Mastrangelo-Gasowski, Geneva Middle School
"Thank you for an EXCELLENT program that aligned to our [studies] and ... for helping local schools support instruction with real-world opportunities to connect to the content."
–Beth Latini and Jackie Nicodemus, Pittsford Mendon High School