Sensory Friendly
What to Expect
Sensory-friendly performances are designed to create a performing arts experience that is welcoming to all families with children with autism or other sensory sensitivities.
The Arts Center works with the touring artist to create a sensory-friendly environment. We also welcome students from the Schools of Education and Health and Human Services to assist our ushers in accommodating the needs of our patrons.
Pre-show
Quiet lobby activities like coloring stations
Fidget toys that can be brought into the theater
Access to a private, relaxed space away from the lobby 
During show
Lower sound level, especially for startling or loud sounds

Lights remain on at a low level in the theater during the performance; no strobe or flashing lights are used

Limited seats filled to allow for flexibility

Space throughout the theater to allow for movement
Opportunity to leave at anytime and access quiet room or return to lobby
Post show
Announcements about any post-show activities (such as a meet and greet with actors in costume) are made. Patrons who do not wish to participate are given the opportunity to exit the building before any activities take place.
Before the show
Help prepare your child by reading this social story together (pdf).
What patrons are saying
"This show exceeded my expectations. My son is on the autism spectrum and he was able to enjoy the show thanks to the sensory tools available at the door and the lack of bright lights and loud noises. I can't thank you enough for helping my entire family to enjoy this fabulous show."
"We brought our granddaughters (almost two and four) and they did fine.  Coloring opportunity before hand was appreciated. Partially full theater also good with the toddler as we were not sure if she'd sit the full hour. She got squirmy and was able to stand in front of seat without being a distraction. Thank you!"
"So accommodating, amazing, loved everything about it."
Additional resources
Read CITY Newspaper's story on sensory-friendly performances in Rochester.
Upcoming Sensory-Friendly Performances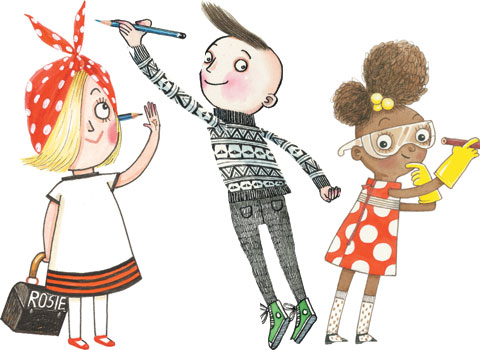 Theatreworks USA: Rosie Revere, Engineer
March 16, 2019, 4 p.m.
A fun new musical that encourages curiosity and sparks imagination, based on three books by New York Times best-selling author Andrea Beaty: Rosie Revere, Engineer, Iggy Peck, Architect, and Ada Twist, Scientist.
Suggested for children ages 4+ and their families; 60 minutes with no intermission.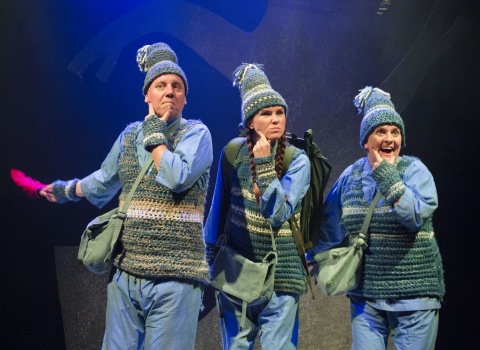 Shh! We Have a Plan
April 28, 2019, 4 p.m.
A nonverbal tale featuring magic, music, and puppetry based on the Chris Haughton book of the same name. Follow the delightful and surprising journey of a family adventuring through the woods and their quest to capture a beautiful bird.
Suggested for children ages 4+ and their families; 60 minutes with no intermission.