Alumni Chapter Events
Nazareth College alumni chapters have been active recently in presenting community service events, fun family outings, and sports and cultural events. Be sure to check out upcoming chapter events at alumni.naz.edu/events and join the Facebook groups for chapters by searching "Nazareth College _____ Chapter."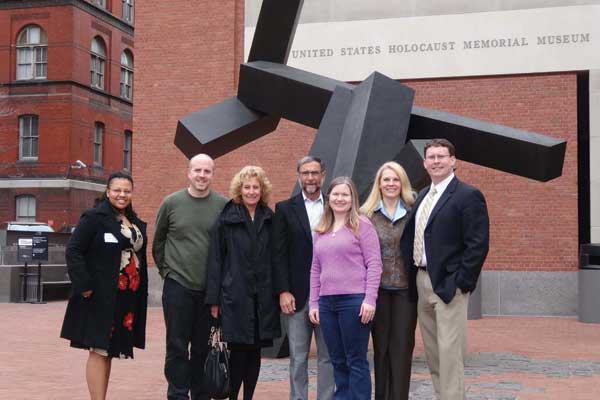 The Nazareth College Washington D.C. Chapter Committee poses in front of the U.S. Holocaust Memorial Museum before a private group tour for D.C. area Nazareth alumni.
L to R: Sherrita Wilkins '11, Paul Morris '95, Lorraine Braveman, President Daan Braveman, Rebecca Boyer '98, Alumni Relations Director Donna Borgus '13G, and Eric Eggleston '03.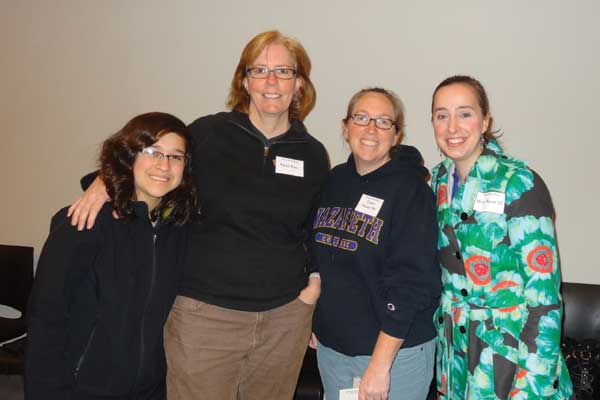 Sophie Kass, Sarah Kass, Laura Swartz '88, and Marie Rossi '02 at the reception with President Daan Braveman following the private group tour of the U.S. Holocaust Memorial Museum last March.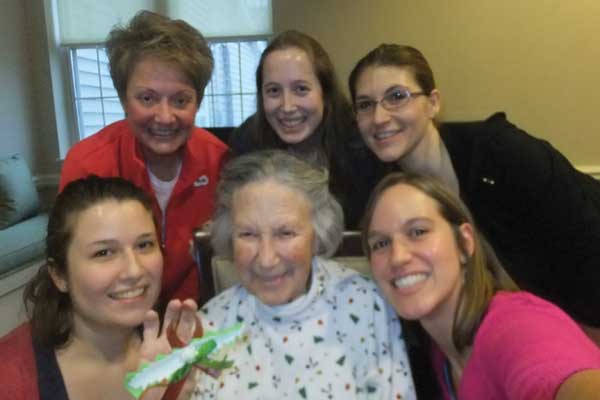 The Syracuse Chapter poses with Nazareth alumna and The Nottingham resident Jane Bamerick '45 at their holiday crafting event at the retirement community.
Front row, L to R: Syracuse Chapter Co-Chair Clare Arezina '06, Bamerick, Karen Vecellio '05, '06G.
Back row, L to R: Susan Jackson Shubmehl '74, Jennifer Pollastro '09, Erin Riley Newton '05.