Networking for the Future
Jessy Dwyer '18 embraced college resources to personalize his Naz experience
Major: accounting
Minors: finance and economics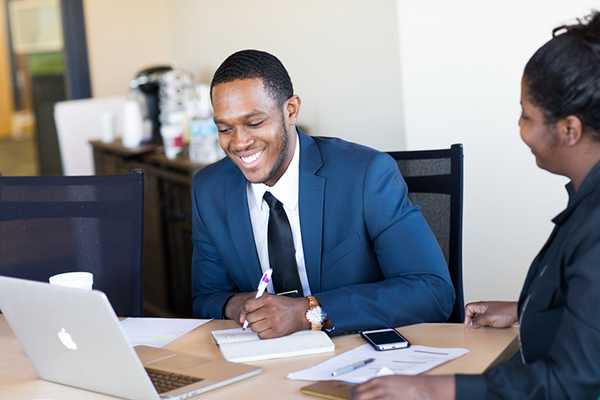 A Young Scholar
Dwyer arrived at Nazareth ready to get the most out of his education, but that didn't mean he had a clear picture of what his experience would look like. The Young Scholars Program creates a supportive environment for high-achieving students like Dwyer from urban high schools. He has embraced the program's mentorship and support both for classes and everyday life.
"Being a Young Scholar means being backed by a network and representing more than just myself. Whether it's improving grades or applying for an internship, I have support from my program peers and mentors to get where I want to go."
The Center for Life's Work
Nazareth's CFLW helped Dwyer identify internships and leadership experiences that have broadened the scope of his professional ambitions in the world of finance.  
"The most meaningful part of my experience is the people that I get to meet and their willingness to assist me with reaching my goals. By working with career coaches and counselors, I have been able to pursue opportunities that give me a taste of my career options after college, and I have been able to talk to individuals in my field of study about the possible paths I can take."
Internship 1: Pre-internship with J.P. Morgan Chase, New York City, summer of sophomore year
Internship 2: Tax intern at The Bonadio Group, Rochester, N.Y., spring semester of junior year
Internship 3: Finance intern at Johnson & Johnson, New Brunswick, N.J., summer after junior year
Leadership: Resident Assistant for summer Young Scholars Program, summer after freshman year
Leadership: Class of 2018 Senator
Awards: Inducted into Omicron Delta Epsilon: The International Economics Honor Society
Future aspirations
"I plan to pursue a career in finance, and it would be awesome to be a CEO or CFO for a Fortune 500 company someday. But really, I'm not locked into any one job. I want to keep an open mind and see what happens."