Why Choose Nazareth for Marketing?
Marketing requires rapid and continuous change. Communications technologies are constantly transforming. Products are arriving at greater speeds. Where and how consumers make decisions are perpetually evolving. Marketing is like your favorite roller coaster that never ends.
The marketing degree program at Nazareth College builds knowledge, skills, and experience for positions in corporations, advertising agencies, and nonprofit organizations. You'll learn how to research marketing problems, develop strategic solutions, and create communications campaigns to effectively overcome problems and drive growth. You'll gain a global entrepreneurial perspective and a thorough understanding of the functional areas of business.
At Nazareth College, you'll learn not only to manage marketing changes in the short run, but also to lead change for an organization.
Program Highlights
Connect with world-class business professionals and organizations through Nazareth's internship program.
Learn both the psychological foundations of consumer behavior and and the latest technologies that enable buying decisions.
Understand customers from a cultural, global, and economic perspective.
Become an expert storyteller, able to build brand loyalty via integrated marketing communications.
Advance your skills at evaluating the latest market research techniques and interpreting data to make smarter marketing investments.
Stand out by adding a minor such as analytics.
You'll graduate with a solid foundation, prepared for the workforce or for additional study at the graduate level.
Program Options, Requirements, and Course Descriptions
Contact Information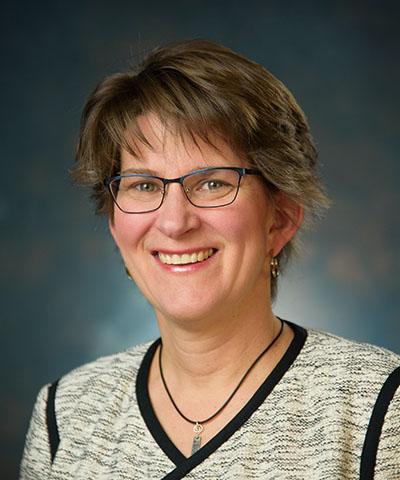 Rochelle L. Ruffer

Professor of Economics, Chair of the Undergraduate Program, Director of the Business Management Program, Director of the Economics Program in Management, School of
Bio

Education: B.A. in Economics, Colgate University; M.S. in Economics, University of Wisconsin; Ph.D. in Economics with a concentration in Industrial Organization, University of Wisconsin

Teaching and Research Interests: Principles of microeconomics, international business economics, intermediate microeconomics, and development economics. Areas of research interest include assessing the use of innovative teaching strategies in the classroom.