Why Choose Nazareth for Occupational Therapy?
Occupational therapists have the privilege of working with individuals with impairments or disabilities to develop or regain the "occupations" that are meaningful in their lives. Occupational therapists may help people improve performance of daily living tasks, learn in school, engage in social relationships and community activities, or resume job duties impacted by illness or injury.
As a student in Nazareth's occupational therapy degree program, you learn how to develop or improve a person's sensory, physical, cognitive/perceptual, and/or psychosocial abilities. You learn to modify the environment to help the person to be as self-sufficient and productive as possible. The program prepares you for entry-level general practice and develops your initial skills in areas of specialization such as early intervention, school-based practice, neurological rehabilitation, environmental analysis and modification, ergonomics, and treatment of upper extremity and orthopedic impairments.
Program Highlights
The curriculum offers you a wide range of interprofessional academic and clinical experiences, including an on-campus OT clinic, clinical outreach activities, and fieldwork opportunities. 
All occupational therapy majors take a gross anatomy course that includes dissection of a cadaver.
Five rigorous practice courses in the senior year are associated with clinic work.
You will have the opportunity to engage in collaborative research with faculty and OT clinicians.
You have the option to get specialized preparation in working with school-age children with autism, and your cost for those courses may be covered by a federal grant. See details about the Interdisciplinary Specialty Program in Autism (I-SPAN) specialization and the I-SPAN Scholars grant opportunity.
Admissions standards for occupational therapy »
 
Program Options, Requirements, and Course Descriptions
Contact Information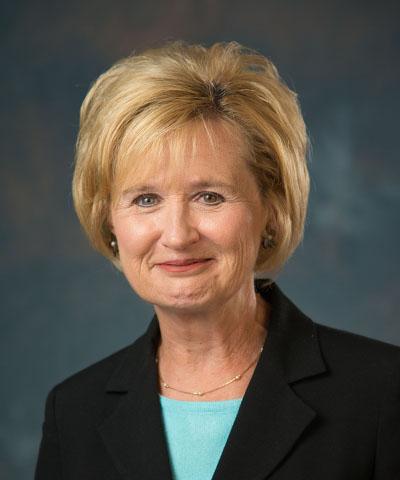 Linda A. Shriber

Associate Professor and Chair in Occupational Therapy Program
Bio

Education: B.S., State University of New York at Buffalo; M.S., State College at Buffalo; Ed.D., State University of New York at Buffalo.

Teaching and Research Interests: Pediatric occupational therapy; neurodevelopmental and sensory integration therapies as they apply to children with disabilities. Recent research and publications have focused on infants in neonatal intensive care and on the effects of positioning on development.