Why Choose Nazareth for Sociology?
What is the relationship of self to society? Who determines societal norms? What factors create cultural identity? Does human suffering have a purpose? Questions of sociology are as diverse as people and societies themselves.
The sociology degree program at Nazareth College is the study of human life, group behavior, and social systems. Marriage and family, racial, cultural, and gender issues, criminal justice, and media and popular culture are just part of the terrain we cover.
Service-learning projects and internships complement classroom learning. Our students have engaged in field experiences on Native American reservations, in the criminal justice system, and in soup kitchens. They also volunteer for the United Way and mentor disadvantaged children.
The sociology major also encourages self-reflection—helping students gain insight into the human condition and their own behavior in social situations. Graduates often say that the program has helped them be more open-minded, objective, and understanding of social and cultural differences.
Program Highlights
In the Social Research Methods II course, students carry out a semester-long project designing and collecting data, analyzing it, and writing an article describing the results.
Qualified juniors and seniors are eligible to apply for the endowed Urlaub Internship.
Many students combine sociology with the elementary education program and become teachers.
Sociology majors go on to attend graduate school or work in fields such as counseling, human resources, communications, human services, and international relations.
You'll benefit from small classes and individual attention from faculty.
Program Options, Requirements, and Course Descriptions
Contact Information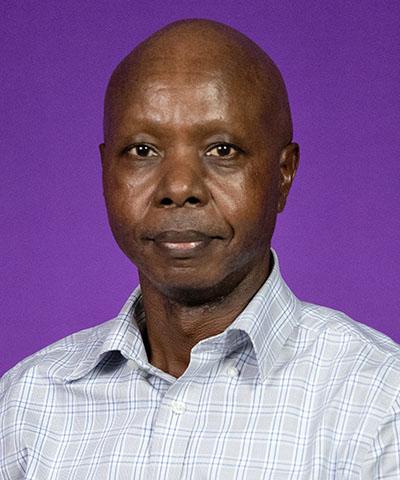 Otieno R. Kisiara

Professor of Anthropology & Department Chair in Sociology & Anthropology
Bio

Education: Ph.D., Washington University (Anthropology); M.A.,Washington University (Anthropology); B.A., University of Nairobi (Anthropology)

Teaching and Research Areas: Culture and globalization, forced migration, anthropological approaches to political economy, agrarian transformations, African studies.