Why Choose Nazareth for Theatre Arts?
Nazareth's theatre arts degree program hones your talents and prepares you for a life in the arts. Every day in classrooms, rehearsal halls, and studio settings, you will train to reach new depths and use your talents to move audiences.
You will study a variety of areas — from technical and design courses to acting and directing. These courses offer a thorough grounding in the history and philosophies behind theatre works, as well as the ability to analyze plays for production.
Program Highlights
Provides a broad and thorough preparation in the most important areas of theatre.
Concentrations and specializations in acting, technical theatre, design, or history.
Particularly in production work, the program provides hands-on opportunities for leadership, teamwork, and collaboration.
Strong liberal arts and sciences foundation strengthens critical thinking and awareness of the world and its heritages.
In the summer after junior year, a required internship helps facilitate the transition to the profession.
Our collaboration with Finger Lakes Musical Theatre Festival enhances training and learning opportunities and creates an intensive professional track training program, rivaling many national programs.
Intern at a theatre in Florence or Barcelona, connect with theatre education and development initiatives in Ecuador, and more.
Program Options, Requirements, and Course Descriptions
Contact Information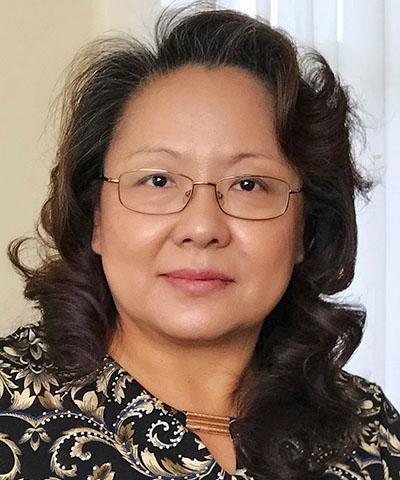 Yuanting Zhao

Professor and Chair of Theatre & Dance / Costume Design / Chairperson
Bio

Native of Jinan, China. Upon graduation from Shandong University of Art, she was offered a role teaching acting and makeup. She was frequently invited by Shandong provincial TV stations to host a variety of TV shows and she acted in several motion pictures and made-for-TV films. After earning her master's degree in costume design in 1996, she became a faculty member and a costume designer at Nazareth College. She has facilitated Nazareth's partnership with Finger Lake Musical Theatre Festival (formerly known as Merry Go Round Playhouse), doubled the enrollment of the last two classes, and doubled the audience for our productions. Many NYC-based practicing artists and agents come on campus to conduct master classes and workshops. She has designed costumes for more than 70 productions, and supervised student designers for more than 10 productions. She also has designed costumes for Rochester City Ballet's original production of Blood Countess, and Nine Parts of Desire for Geva Theatre Center.