Commencement 2021
Plans will be adjusted if required by state protocols.
Format, dates, and times: Nazareth is planning multiple in-person Commencement ceremonies for graduating students inside Golisano Training Center on campus. Limited guests are permitted; ceremonies also will be livestreamed to a couple of large screens on campus (details to come) and are viewable on your own device from anywhere with internet access.
Guests on Commencement days
Two guests per graduating student inside GTC. (Graduates will receive an email before the end of April with a link to register themself and up to two guests to attend in person.) The graduate will need each guest's full name, date of birth, mailing address, email, and phone number (all required by the state for contact tracing purposes) to complete the registration.
Upon arrival, guests must provide proof of testing or of vaccination that occurred within specific time periods, as required by New York state (details below), to get a wristband to enter GTC for Commencement.
Testing/vaccination details for guests
Graduating students
On the day of Commencement, graduating students must visit the Shults Center gym (see details below) to either have a rapid COVID-19 test or to provide proof of vaccination (for vaccination completed at least 14 days before Commencement) and get a wristband to be admitted to GTC for Commencement.
Testing/vaccination details for graduates
The days leading up to Commencement
On several days before Commencement (May 9-13), we welcome two guests at a time onto campus per graduating student if you'd like to take photos with your graduate. Visitor registration and screening protocols will be in place for on-campus guests. Details to come by early May.
Send a quick video!
Class of 2021 families are invited to send a 10-second video message of congratulations, using a cellphone held or propped horizontally. Messages will be shared before Commencement.
Deadline: April 22.
Celebration Toolkit
Looking for Naz Class of 2021 printable signs/banners, Zoom backgrounds, or social media badges and templates? Celebration Toolkit »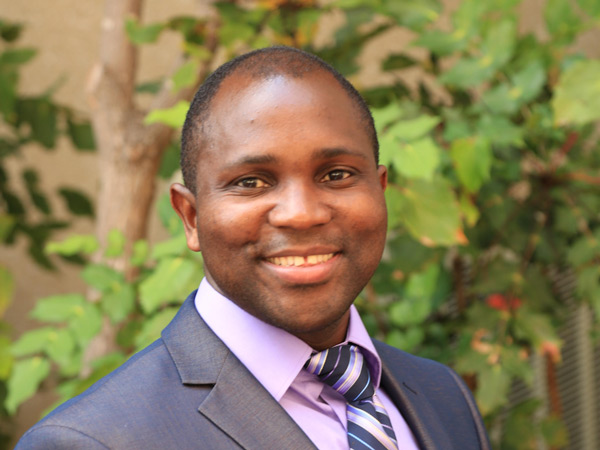 Commencement 2021 Speaker Goodwell Nzou '15