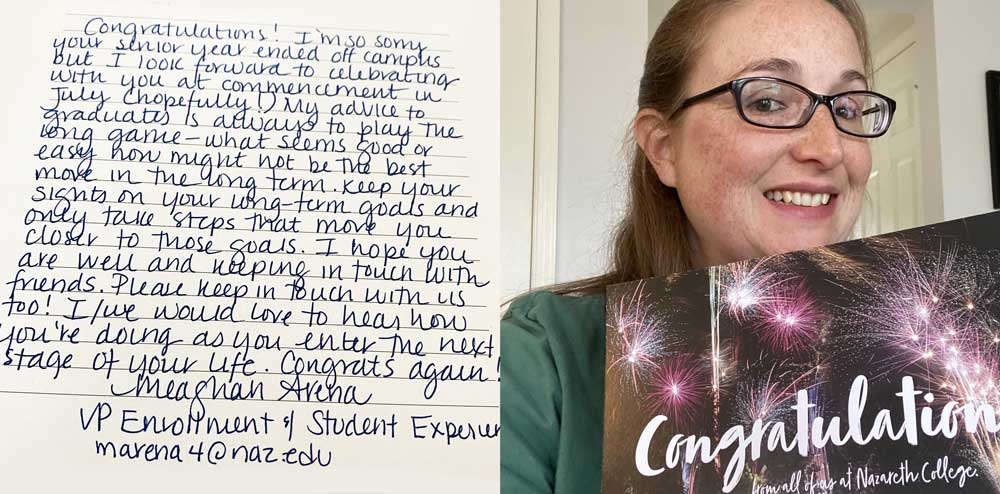 "Keep your sights on your long-term goals and only take steps that move you closer to those goals."
— Meaghan Arena, vice president of  enrollment and student experience
 "Congratulations, Seniors! 2020... the year of clear vision! May the next chapter of your journeys be auspicious, full of adventure, laughter, mistakes, more laughter, and so much joy. Remember to enjoy and embrace each moment to the fullest. Cheers to you!"
— Heather Acomb, visiting assistant professor of dance
Look, listen, and love
"Class of 2020, you made it! Please continue to see each other, hear each other and spread love within your future roles. This is only the beginning!"
— Ashley George, assistant director for advocacy & social justice
"To the undergraduate and graduate students of 2020, my deep respect and admiration for all of you as you navigated an extremely challenging last semester! Congratulations on your accomplishments! I wish you good fortune as you begin your journey! Best wishes!"
— Brigid M. Noonan, dean, School of Health and Human Services