Equitable Spaces
Courses to inspire and prepare changemakers.
Equitable Spaces is a collaboration between Academic Affairs and Culture, Community, & Belonging. These are one-credit course offerings that:
Engage students in critical practices and discussions about privilege, inclusivity, and difference
Address the social and cultural inequalities impacting the United States and/or global systems
Four Equitable Spaces (EQS) courses are offered each semester.
Course characteristics
Expectations of Instructors
Frequently Asked Questions for Instructors
Upcoming Courses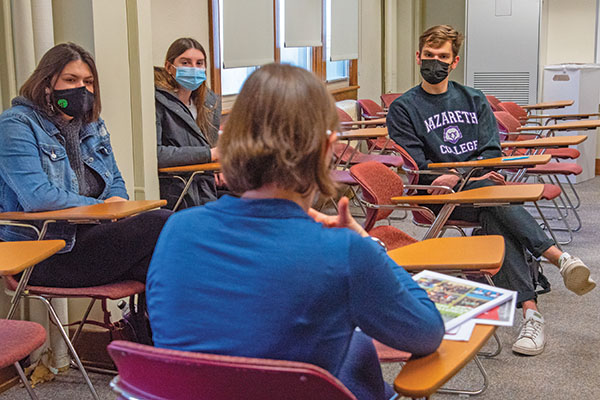 Expect to grow
Andrew Wicklum '24 gained so much from a 1-credit Equitable Spaces class — Anti-racism in Community-Engaged Learning — his sophomore year that he said he thinks every student at Naz should take it.
Read about his experiences: Anti-racism Class Spurs Action