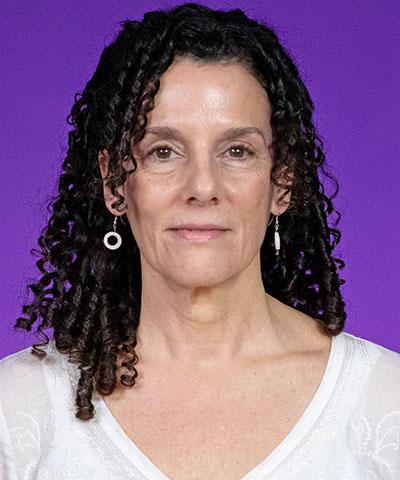 Isabel Cordova

Associate Professor in History & Political Science
Bio

Education: B.A. Macalester College; M.A. University of Puerto Rico; Ph.D. University of Michigan

Teaching and Research Interests: Latin America and the Caribbean, the Atlantic world, medicine and reproduction, gender and cultural studies.
Since 2008, this Latin American history specialist has engaged Nazareth students through interactive classes and opportunities to conduct first-hand historical research in the Rochester community.
Why history matters
"We're getting fed so much information that we need to cross-reference and check because a lot of it is simply not true." Studying history provides the skills to sort through and critically analyze sources to get the best information.
"History provides a platform for becoming civically and globally engaged by teaching you how to develop empathy and understand your roots, thereby affecting your identity and relationships." Harsh times in history can be depressing, but also, says Córdova, "The resiliency of the human spirit and the ability to somehow emerge from horrific or inhumane acts of the past mostly intact and able to contribute and do good things is inspiring."
Why Latino history matters
"Latino" is not a race, which causes the subject to slip from today's racial conversations, says Córdova, but Latinos are the largest minority group in the United States. "In order to understand the changing fabric of U.S. demography, you need to understand the history of the relationship between Latin America and the United States," she says.
Córdova points out that the first Latinos in the U.S. weren't immigrants at all. "The U.S. border moved south, as a consequence of war, into what had been Mexican territory. So the border moved over the people and not the other way around." Also, Spanish was the first European language spoken on this land, by people who came from Spain, well before English was.
Hands-on work builds resumes
Córdova provides students with hands-on opportunities to immerse themselves in Latino history through class assignments, internships, and grant-funded projects — including an oral history project she and Spanish Professor Hilda Chacón spearheaded with the Rochester Public Library. In the course ¡Presente! Histories of Latinos in the U.S., students interview Latinos from the Rochester community about their lives. These oral interviews are archived on rochestervoices.org, managed by the Rochester Public Library. The website will soon include a collection of Latino-focused lesson plans for grades 1-4 and 7, all linked to common core standards. These lesson plans, created by education students from Naz, will efficiently provide teachers with everything they need to give a fully detailed lesson on Latino history.
Students also present their work at Naz's annual Creative Activity and Research Showcase (CARS) on campus. These projects "provide undergraduate students with authentic opportunities and build their resumes." Córdova's students complete courses with rich knowledge of the Latino community and work that builds their resumes.
Courses I teach
Atlantic World
Violence and Honor in Colonial Latin America
Liberators, Dictators, and Sell-Outs in Modern Latin America
Social History of Medicine and Disease in the Americas
¡Presente! Histories of Latinos in the U.S.
Crime and Deviance: Histories of Social Control in Latin America
Social Studies Curriculum and Methods for Middle School and High School
Myth-Making and the Spanish Conquest
"I like my courses for different reasons. I love Atlantic World because I'm so comfortable with it now. It's the one I can joke around and have the most fun with. I love my upper-level courses because that's when I really get to sink my teeth into what my own content-level passions are."
Walk in their shoes
Córdova teaches interactively with primary sources, poems, music, and other tangible items that "allow you to travel in time and space without leaving your seat." She likes to make students "read, listen, discuss, and process the material."
"Historians are constantly trying to walk in the shoes of others. That's when you begin to understand the dynamics of the past, not just the isolated, empirical facts on the page."
"Effective teaching is about developing relationships with your students. By the second week, I know my students' names. I quiz myself and study outside of class." Córdova wants students to feel comfortable talking to her and approaching her individually. She says Nazareth's small class sizes enable this and result in meaningful learning opportunities.
What most students don't know
"We [Naz professors] really are proud of our students. And it's a very emotional moment when you see them crossing the stage at commencement or you read the paper that you know kept them up many nights. We beam with pride when we see our students succeed."
---
— By Katelyn Lugo '16, '18G