Nazareth Students Earn Prestigious 2015-16 Fulbright Awards
Published May 11, 2015
Nazareth College is proud to announce that the J. William Fulbright Foreign Scholarship Board has selected Stephanie Adams, Kara DuChene, Ebony Edwards, and Quinton Harvey as recipients of the 2015-2016 U.S. Junior Fulbright award. In the last five years, there have been 20 Fulbrights awarded to Nazareth College students. In October 2014, the Chronicle of Higher Education recognized Nazareth among the top producers of Fulbright U.S. student awards in its category of master's institutions.
---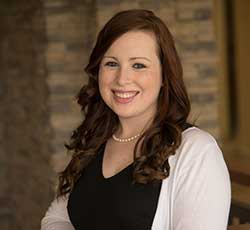 Adams '15, of Ilion, N.Y., earned her bachelor of art in Asian Studies, along with minors in Chinese and Spanish. She has been selected to teach English to elementary or junior high aged children in Taiwan. Upon her return, Adams will attend Georgetown University to pursue a master's degree in Asian Studies.
---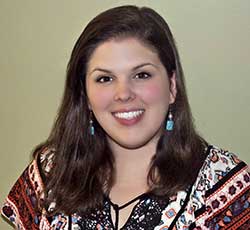 DuChene '12, '14G, of Sherill, N.Y., earned her bachelor of arts in Italian with a minor in international studies from Nazareth in December 2011 and graduated with her master's in Teaching English to Speakers of Other Languages (TESOL) in December 2014. She has been selected to teach English in Italy.
---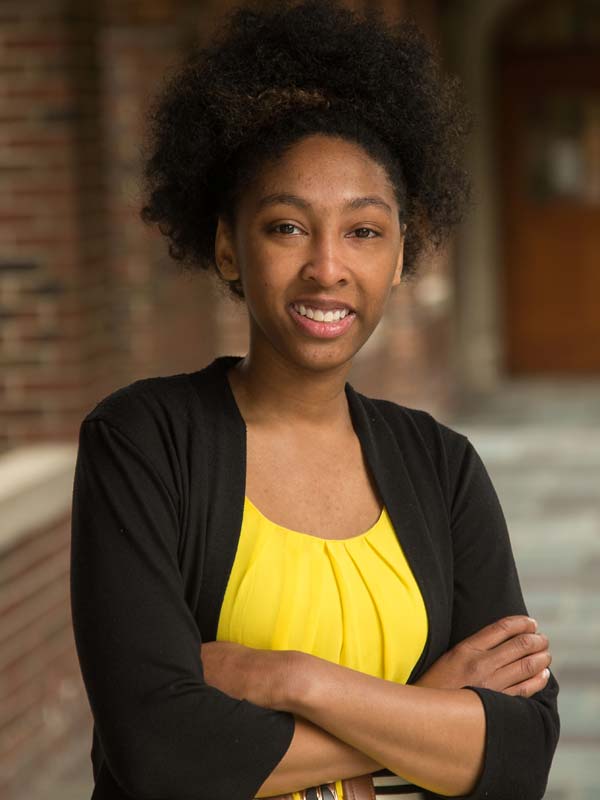 Edwards '13, '14G, of Rochester, N.Y., earned her undergraduate degrees at Nazareth in Italian and inclusive childhood/middle childhood Education, and then earned her master's in early childhood education, and she will teach English in Malaysia. As an inclusive educator, Edwards highly values her students' individuality and diverse backgrounds and wanted to totally immerse herself in a culture much different from her own. Upon her return, she plans to continue her search for a full time position as an elementary school teacher.
---
Harvey '15, of Utica, N.Y., earned his bachelor of music in music theory and bachelor of music in vocal performance, along with a minor in German, and he will teach English in Germany. He will be foreign languages assistant in a German classroom. Outside the classroom, he proposed using his musical skills to establish a community choir that would explore both German and American traditional folk music. He is working on a proposal for a Fulbright to Austria for the year following his current Fulbright. Otherwise, Harvey will stay in Germany and begin a master's program in musicology.
---
Nazareth College would also like to recognize the work of Fulbright Program Advisor Mark Madigan and the Fulbright Campus Committee made up of Scott Campbell, Hilda Chacon, Nevan Fisher, and Heather Lewis, as well as the faculty who wrote letters of recommendation for the student candidates.
Established in 1946 under legislation introduced by the late Senator J. William Fulbright of Arkansas, the Fulbright Program's objective is to build mutual understanding between the people of the United States and the rest of the world. Sponsored by the Bureau of Educational and Cultural Affairs, the Fulbright Program is America's flagship international education exchange. Approximately 279,500 "Fulbrights," 105,400 from the United States and 174,100 from other countries, have participated in the Program since its inception over fifty years ago.
Nazareth University is an inclusive community of inspired learners, educators, and changemakers who for nearly 100 years have been driven by a bold commitment to action, empathy, equity, and leading innovation for the common good. Impact experiences are at the heart of a Nazareth education, preparing each student to discover within themselves the potential to cultivate positive change in their life's work, in any career field, and in a world that is constantly evolving and infinitely interconnected.

Our broad academic offerings present a range of study options typical of larger universities, yet achieved in our supportive campus culture. Nearly 2,100 undergrad and 600 graduate students enroll in degree and certificate programs and engage in collaborative, transformative learning experiences, preparing for the professions and society of today and tomorrow. In a learning community that purposefully integrates liberal arts and professional programs, Nazareth University graduates are able to launch a lifetime of impactful leadership in communities and workplaces near and far.