The Disney college program is not easy to get into, but it was something that Nazareth student Cameron Perez '20 (pictured in jean jacket) had her heart set on, after loving Disney World as a kid. When she saw career coach Emily Pelkowski's door covered in Disney stuff and learned that Emily (pictured, with ponytail) is the liaison for the Disney college program, Cameron got permission to switch from the coach she was initially paired with, to work with Emily.
Coach helped her land dream experience
Cameron and Emily have met more than a dozen times since Cameron's first year — with strong results. The two worked together on preparing Cameron for the application and interview process for the Disney college program, and Cameron applied several times. Emily continued to work with her — helping her get a different opportunity in the meantime — and Cameron finally got in during her junior year.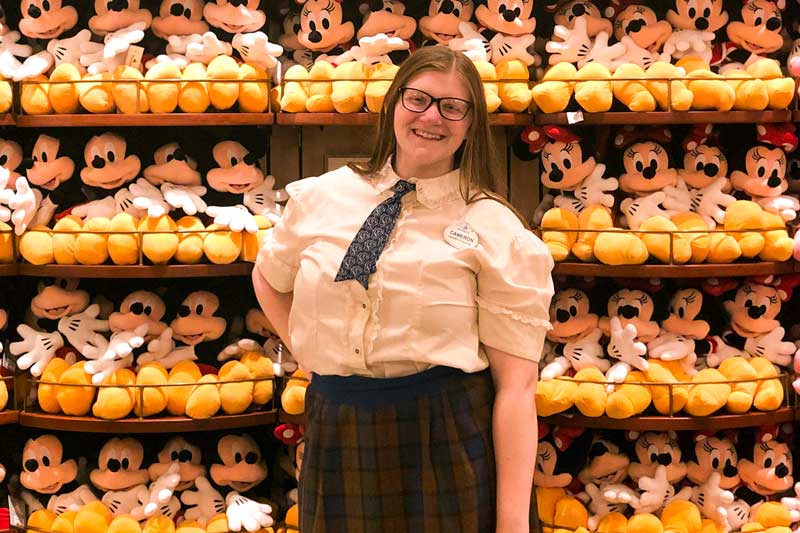 Cameron completed the internship last spring. She worked at the Emporium in Magic Kingdom, which is the biggest store on the property. While she did get to experience other work around the parks, she mostly did merchandising, which included stocking and interacting with customers.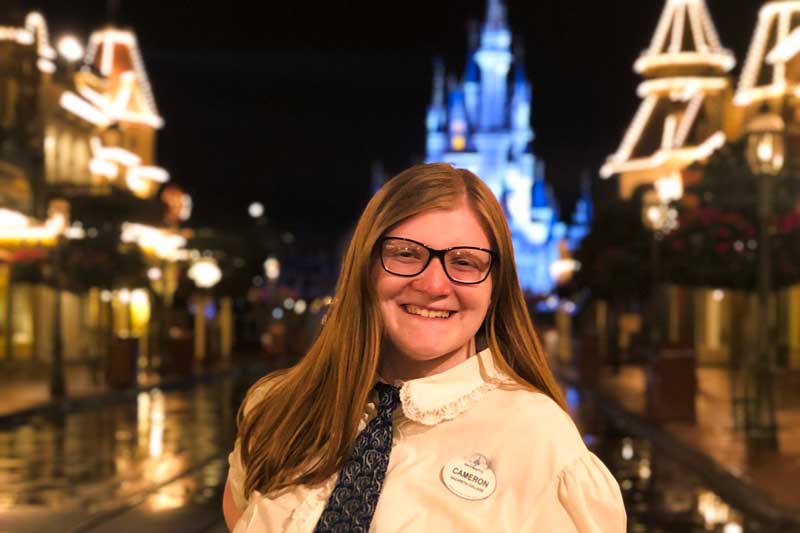 Oftentimes, Cameron stocked at night because the theme park was so busy during the day. While she was sometimes there until 4 a.m., she was able to see the Disney parades practice overnight.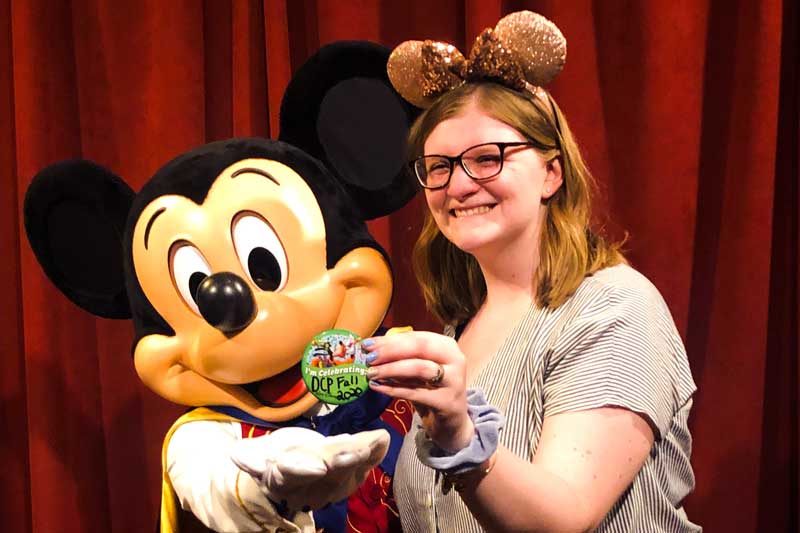 Cameron says this program helped her in her academic major: "I was really shy. This really got me out of my shell. In communications, you obviously have to talk to people, and I learned how to work out different situations."
Coaching led to a Rochester internship
In summer 2018, Cameron and other students had joined Emily for a site visit to Rochester Association for Performing Arts (RAPA). As a result of that visit, Cameron was selected as an intern at RAPA that summer, working with the marketing and public relations team. It was an unpaid internship, so she used her Nazareth SPARK Grant to cover expenses. Cameron says seeing what takes place behind the scenes helped her learn that she wanted to go into marketing.
When Emily met with Cameron again her senior year, Cameron showed interest in working in higher education. Emily was able to connect Cameron with Dr. Heath Boice-Pardee, associate vice president of student affairs at Rochester Institute of Technology — where Emily herself had interned as a college student. Dr. Boice-Pardee hired Cameron to intern with him during the spring 2020 semester. She observed several classes that RIT offers, and shadowed the director of the academic success center and the director of residence life.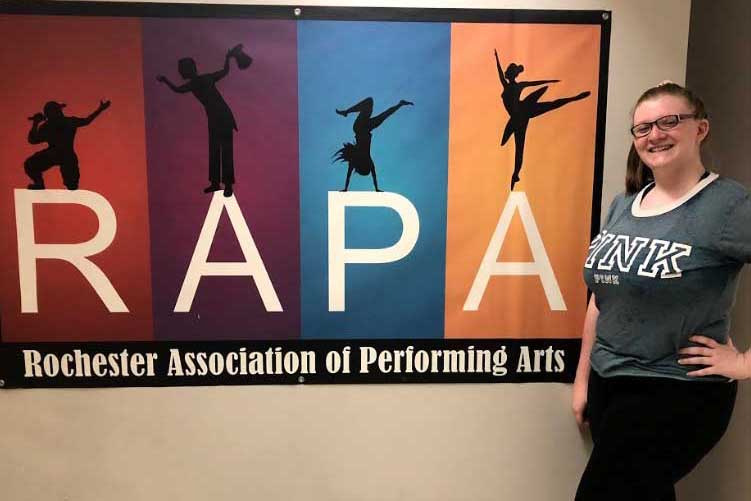 What's next for Cameron
Cameron plans to get her master's in the higher education student affairs administration (HESAA) program at Nazareth starting in spring 2021 — after returning to Florida in fall 2020 to participate in the Disney college program for a second time. While Cameron's plan is to work at a higher education institution one day, she says working for the Disney corporation isn't out of the question.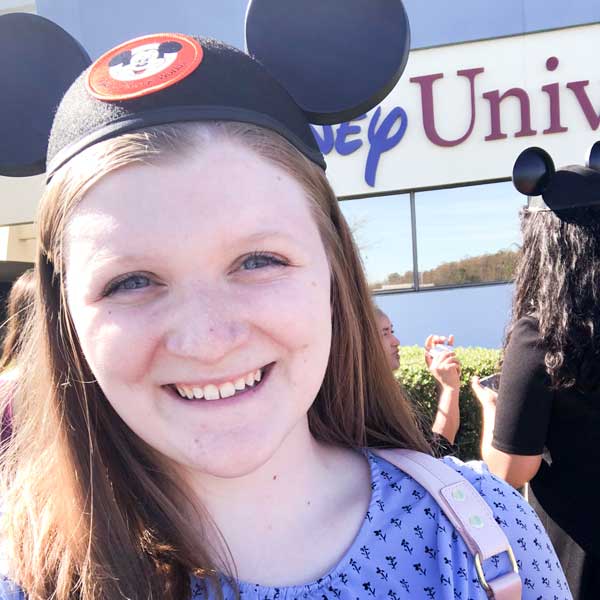 "I've always loved the company. I went to Disney World as a kid, and after working for the company, I saw cast members make magic and I wanted to be on the other side of that, making magic for people."
Cameron's advice: Use your career coach
"Every student has to do an internship and they are the most helpful people to go to. They know what they're doing. They helped me prepare for the questions that were going to be asked during my Disney interview. They also helped me with my cover letter and resume and most of all, they are all just so nice."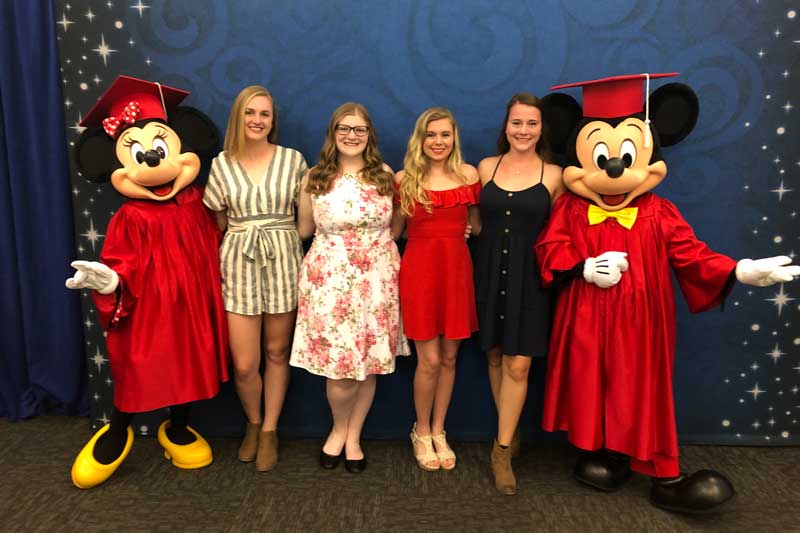 Want to do the Disney college program yourself? "Go for it," Cameron advises. "Trust the process when you're doing it. When they see that perseverance, they'll get you there."