Seeing abilities and creating opportunities through Best Buddies and research
Changemaker Madison "Maddie" McIntee '22 promotes inclusivity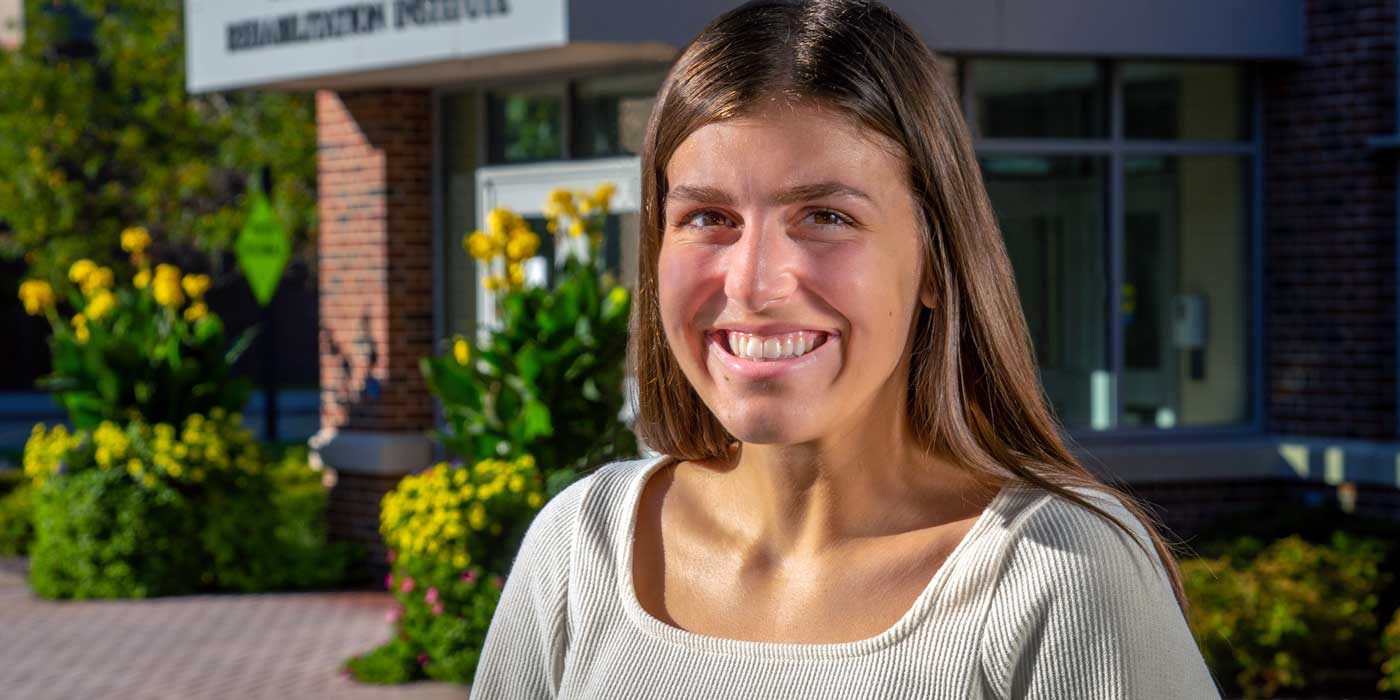 "A changemaker, I believe, is someone who sees a need in the community and acts on it." — Madison "Maddie" McIntee '22
Why she chose Nazareth
Naz "is so focused on doing good and helping the local community, which means a lot to me — and that stood out compared to all the other colleges I looked at." Helping others is infused in courses and projects. 
Opportunities on campus to work with people with disabilities through LifePrep and interprofessional health clinics and learning. Friends told me, "You cannot get anywhere better with the experiences and all the opportunities."
Cool college experiences
Research: 

With support from her Nazareth SPARK Grant, which covered the cost of summer credits, Maddie worked on autism research for 20 hours a week as an intern with a cognitive neuroscience lab for Boston Children's Hospital. One study supports the goal of developing appropriate education on sexual health for people with autism. 
Maddie also works on research with faculty on campus.

Student club: Runs the Best Buddies student club on campus, which creates social connections for people with intellectual and developmental disabilities. She discovered the club in her first semester at the student involvement fair on campus. "It was so welcoming, inviting, and fun. It just looked like a great time," she says. "I walked in not having a ton of experience with this population. Thank gosh I stopped at that table. I don't know what my college experience would look like without it." She volunteered for different roles, working her way up to leading the club.
Connecting the dots: "What I learn in my classes is super applicable to what's going on in Best Buddies." She also works for Heritage Christian Services, an organization that supports people with disabilities. "Everything is so connected."
Combination of leadership roles, small classes, feeling I can speak up, opportunities for research: "I think my experiences at Nazareth have definitely shaped who I am as a person and allowed me to develop skills — being an effective communicator, a critical thinker — that will equip me for the workforce."
Do you see yourself as a changemaker?
"I would say so, yes. A changemaker, I believe, is someone who sees a need in the community and acts on it."
"I definitely see a need for inclusivity on campus — and social opportunities for individuals with disabilities, with typically developing peers. I think the events we put on each week with Best Buddies help with those opportunities." The club organizes inclusive intramurals and has brought in the rugby and basketball teams to lead skills and drills. The club has organized yoga, kickball, and lawn games, as well as an inclusive choir.
What do you want people to know about the friends you've made through Best Buddies?
"I think everyone has abilities that can contribute to the common good. If you were to walk down to the LifePrep classroom, you would see so much ability. The humor in that classroom — oh my goodness, it is incredible."
Changes she'd like to see
Integrated employment, meaning it becomes the norm that "people with disabilities can get jobs as easily as anyone else, that their talents would be celebrated, and they could find a really good fit." Maddie would like to help make it happen. "I'd love to develop something. It's just the seed of an idea. I'd love to go into companies and businesses and talk to them about how they could offer more employment for people with disabilities. And I'd love to coach them, and work as a job coach."
Acceptance and welcoming of people with differing abilities in society, so "they're not on the outs of a conversation, a friend group. It's easy for those students to be on the margins."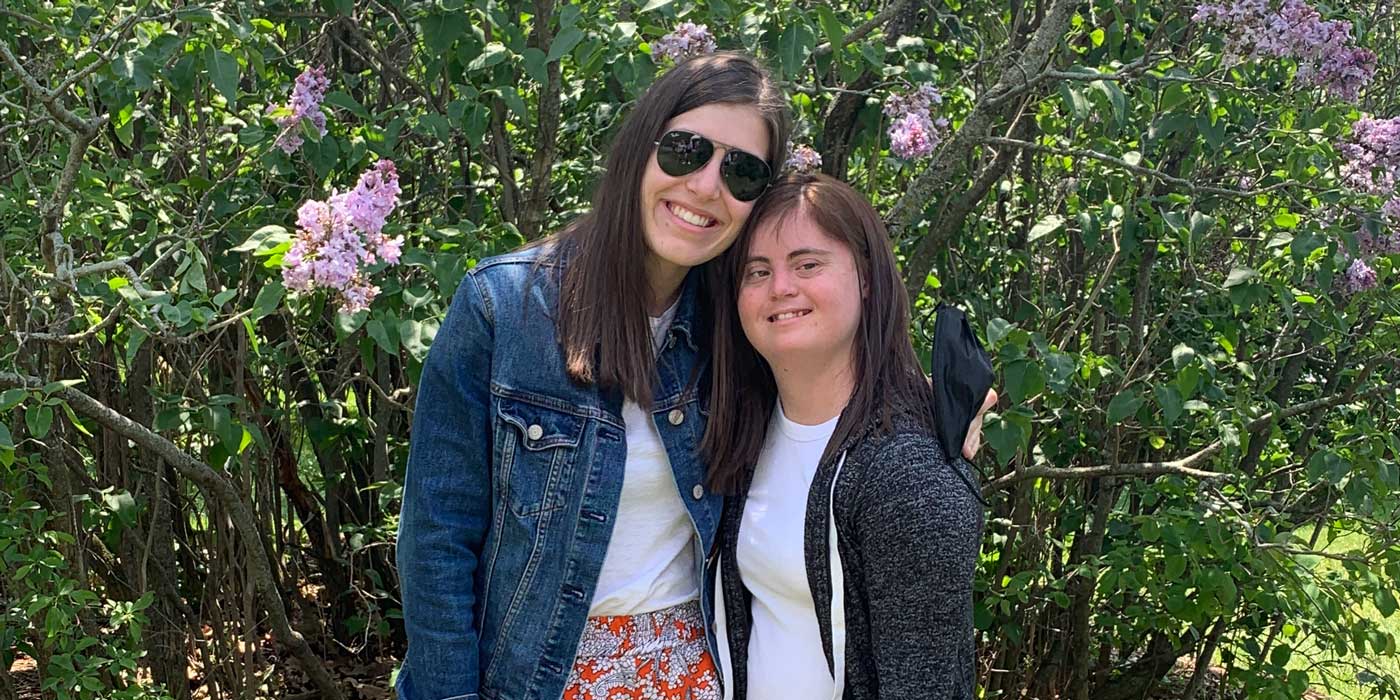 Maddie (at left) and Best Buddies friend Megan.