Why Choose Nazareth for Communication Sciences and Disorders?
To understand how children acquire language. To work with children with speech or language difficulties. To understand how people speak, how the inner ear affects balance, and what language means in our lives. Nazareth's program provides a strong foundation in communication processes and sciences and a grounding in the disorders that can disrupt communication, all of which help you to understand speech, language, hearing, and communication.
Our on-campus speech, language, and hearing clinics give you closely supervised, hands-on clinical experiences usually found only at the graduate level.
Graduates of the undergraduate program have high acceptance rates into graduate programs in speech pathology or audiology.
Program Highlights
Strong academic and clinical preparation for graduate school and employment.
Begin coursework in your major during freshmen year.
Begin therapy observations during sophomore year.
Start clinical work during junior or senior year.

Work weekly with clients who have communication disorders at our on-campus clinics, during your junior or senior year.

Have the opportunity to participate in community service events such as hearing screenings at a Head Start program, language and literacy development programs in local schools, and participate in fundraising events that benefit children with communication needs in the community.
Be part of an active student association that presents speakers on campus, participates in the state professional association convention, and builds camaraderie among students in the program.
Take advantage of short-term or full-semester study abroad options. One example: Learn about deaf education and empowerment in Ethiopia.
A pre-audiology minor is available for students who wish to pursue audiology at the graduate level.
If you want to work in a school, you can take coursework and participate in initial clinical experiences to prepare for the required New York state credential.
Nazareth offers three ways to get a master's degree in speech-language pathology:
Program Options, Requirements, and Course Descriptions
Contact Information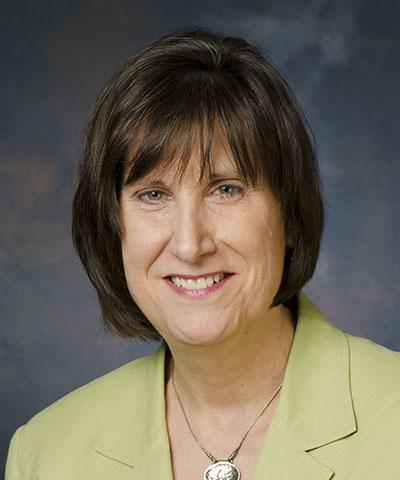 Laura S. Riddle

Associate Professor of Speech-Language Pathology and Chairperson in Communication Sciences & Disorders
Bio

Education: Ph.D., Indiana University; M.S. Speech Pathology, University of Oklahoma Health Sciences Center; B.A. Speech Pathology, University of Arkansas

Teaching and Research Interests: Child language disorders, reading comprehension, phonemic awareness, language and literacy, and early intervention.