Senior Class Gift
FAQ
How do I make sure my senior gift counts towards the Senior Class Challenge?
What is Naz Giving Day?
How do I make a gift on Naz Giving Day?
What if I want to make a gift before Naz Giving Day?
What are the areas that the Nazareth Annual Fund supports?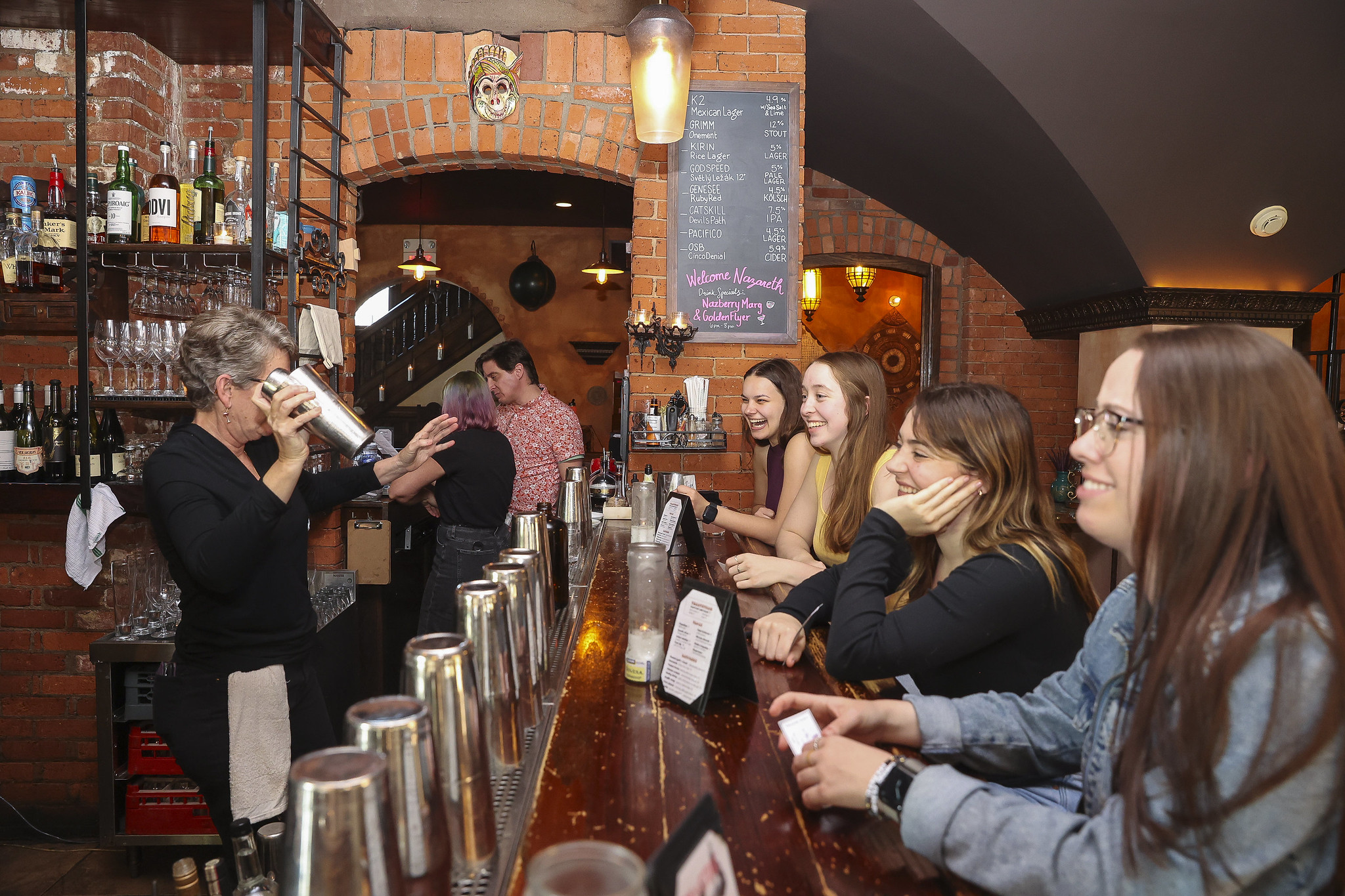 President Beth Paul mixes a Nazberry Margarita
Senior Donor Happy Hour 2022
Visit the 2023 Senior Class Gift Campaign website to see the campaign success!
Follow us on Instagram @nazseniorgiftcommittee
Senior Class of 2024 Gift Committee
The Senior Class Campaign is an annual fundraising initiative led by members of the Senior Class. The fundraising initiative is spearheaded by graduating students at Nazareth to commemorate their achievement by making a donation to the College before graduation.
Stay tuned to meet your Senior Class Gift Committee Officers