Changemaker
Definition: anyone who takes action to address a problem, activates others, and works towards solutions for the good of all*
Imagine if everyone had the skills, freedom, confidence, and societal support to create change for the good of all.
Nazareth College has committed to guiding students in work and civic engagement that cultivates solutions with the community.
Specifically, in collaboration with Ashoka U, Nazareth College commits to build Changemaker Pathways that connect our students with curricular and co-curricular experiences that advance their commitment to changemaking.
Changemaker Pathways are designed to enable all students to develop changemaker qualities and competencies through experiential learning opportunities. Students can direct a unique pathway through the liberal arts, professional programs, and co-curricular programming in collaboration with our many community partners. These Changemaker Pathways will connect experiences for students, enabling them to develop their abilities throughout their college experience, emerging as an ethical, informed, and active changemaker.
*Definition from Rahman, Herbst, & Mobley, 2016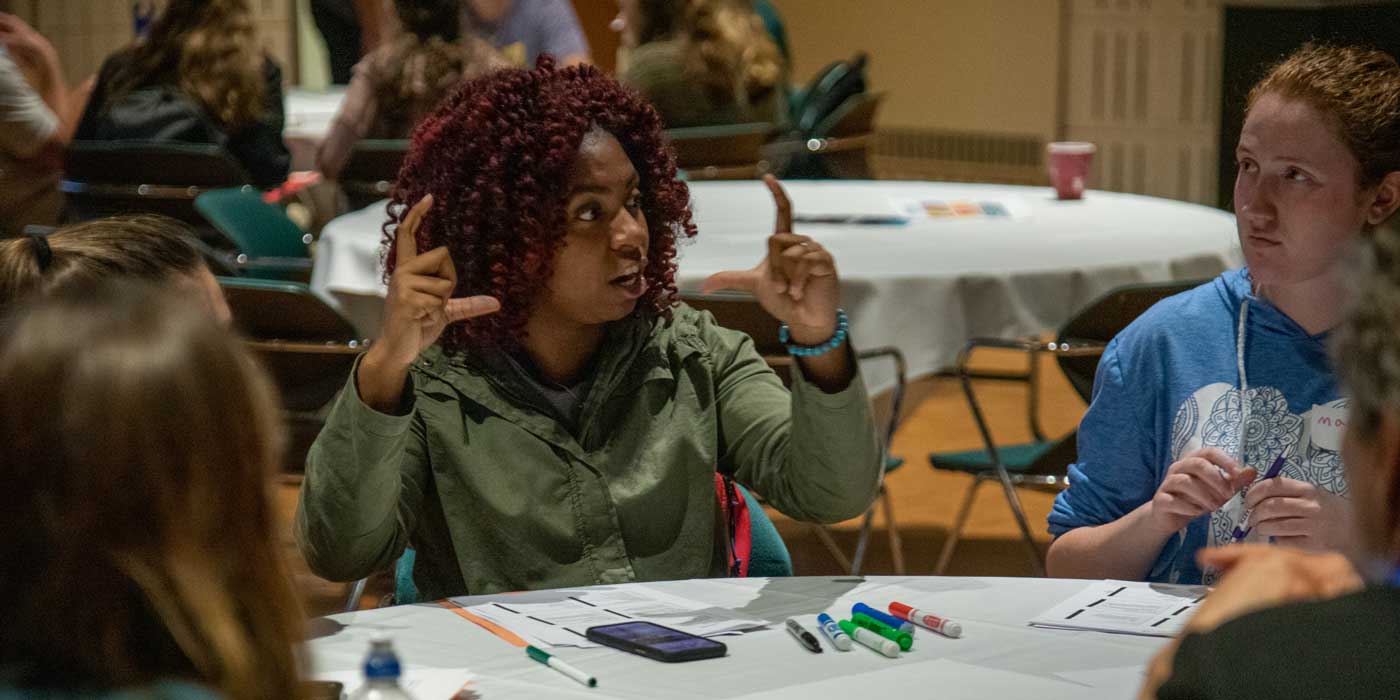 Social Innovation Conference at Nazareth