Why Choose Nazareth for Chemistry?
Developing new medicines, solving forensic riddles, creating green technologies. The chemistry degree program at Nazareth College prepares students for numerous career opportunities, not only as research scientists and science teachers, but as problem solvers in a variety of fields.
Our students not only learn science, they learn how to be independent scientists. Research opportunities are offered as early as freshman year with a strong emphasis on modern lab techniques and problem solving. Students are also taught how to read and write like a scientist, so they can fully understand and utilize scientific journals and other key research. Close working relationships with the dynamic faculty makes work both challenging and fun.
Innovation is at the heart of our teaching. Undergraduate students have made biodiesel fuel from French fry oil, studied the chemical properties of wine making, and examined molecular design from the perspectives of biology, chemistry, and medicine. Under the guidance of faculty, you'll have the opportunity to do independent, inquiry-based research on your topic of interest.
Program Highlights
Prepares students for graduate study, careers in industry and research, professional programs in medicine, pharmacy, and dentistry, and elementary, middle, and high school (adolescent) science education.
Approved by the American Chemical Society.
Students enjoy individualized attention from faculty. Professors closely supervise and guide students in the development and implementation of their research projects.
Extensive training in modern lab techniques as well as experience managing projects.
Reading and writing are essential. Students learn how to communicate like a scientist.
Participation in community service at Rochester Museum and Science Center and Lab Day, where they mentor young students in chemistry.
Located in Nazareth's state-of-the-art Peckham Hall, ranked among the top 20 science labs in the nation by The Princeton Review's 2017 college guide, The Best 381 Colleges.
Program Options, Requirements, and Course Descriptions
Contact Information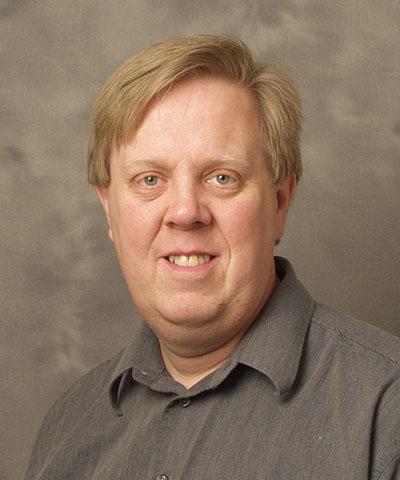 William R. Lammela

Professor of Analytical Chemistry & Department Chair
Bio

Education: B.S., Keene State College (Chemistry and Physics/Environmental Science); Ph.D., University of New Hampshire (Analytical Chemistry/Earth Science (Marine Chemistry)

Teaching and Research Interests: Analytical and environmental chemistry; environmental science. My core teaching philosophy is that students learn by doing. In my laboratory and chemistry courses, I focus less on memorizing concepts and more on the process of "figuring out" chemical solutions to real world problems. Students learn to think as analysts rather than technicians; they understand why they are doing what they are doing and what their data means.