Why Choose Nazareth for Chinese?
The Chinese degree program at Nazareth College is an immersive experience that provides students with concentrated training in Mandarin, the standard modern Chinese language.
In addition, students are exposed to the literature, history, culture, arts, and religions of China. The emphasis will be on preparing students for further study as translators and interpreters, and for corporate and government service, as well as preparing them for advanced study in the language and culture.
Program Highlights
Nazareth is the only Rochester, NY area college or university to offer a Chinese major, while the demand for competency in the language and culture continues to rise.
The program's faculty comprises professors from multiple areas of study including history, art, and Asian studies. The faculty includes native speakers.
Students at Nazareth have access to fully equipped language labs as well as opportunities to participate in study abroad opportunities in China.
The job market for proficient individuals continues to grow as companies in domestic and international markets actively seek employees with competence in the language and culture.
Ten courses are taught at the 100, 200, and 300 levels, taken on campus and at Shandong Normal University, Nazareth's partner school in China.
Students must study abroad in China at least one semester, with two semesters strongly encouraged.
Program Options, Requirements, and Course Descriptions
Contact Information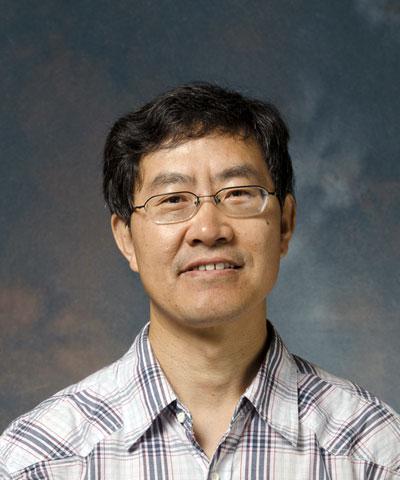 Zhansui Yu

Associate Professor, Program Director of Chinese Language and Culture Major
Bio

Education: A native speaker of Chinese, he received his Ph.D. in modern Chinese literature and culture from the University of British Columbia.

Teaching and Research Interests: Twentieth century Chinese literature and film, modern Chinese intellectual history, and contemporary Chinese social and intellectual issues. He has published extensively in both Chinese and English on issues in modern Chinese literature, culture, and history. He is currently working on a book manuscript on contemporary Chinese avant-garde fiction.

He worked as a Postdoctoral Fellow in the Institute of Asian Research at UBC and as Visiting Assistant Professor at Lehigh University before joining Nazareth.