Why Choose Nazareth for Economics?
Trickledown or supply-side. Marx or Milton Friedman. The tension between socialism and capitalism. In our program, economics is anything but dull. We look at the economic forces that shaped history and investigate present-day topics such as the challenges of a global marketplace, the psychology of the stock market, and the monetary systems in which we live. As they explore economic models and argue the relative merits of Keynes and Krugman, our students acquire a foundation for wisdom and leadership in a global economy.
The economics degree program at Nazareth College thoughtfully analyzes market forces and their effect on daily life, public policy, and our success or failure as a society. Rooted in a liberal arts perspective, this approach helps economics majors prepare for graduate study in finance, business, law, and related disciplines, as well as for careers in a variety of fields.
Program Highlights
Seminar-style classes and individual mentoring from professors.
Coursework focuses on writing, critical thinking, communication, technology, and current events.
Internship opportunities, which are fairly rare in this field of study.
The option to use the economics major to achieve inclusive education certification for elementary education (grades one through nine) and as a generalist at the middle school level.
Program Options
Typical Class Schedule
Freshman
Sophomore
Junior
Senior
Contact Information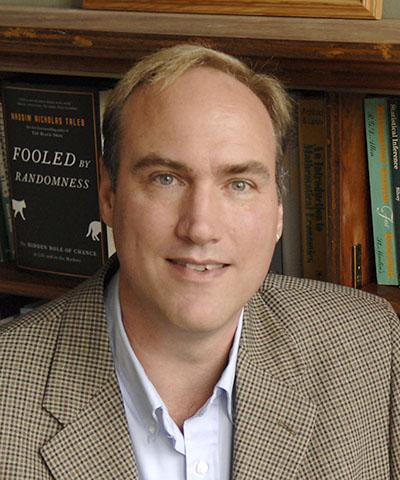 Joseph DaBoll-Lavoie

Professor, UG Prog Chair & Dir of Econ