Why Choose Nazareth for English?
Our innovative program exposes students to a variety of contemporary and classical literature — from Milton to Maya Angelou — and invites students to explore the power of the word. While providing an intensive background in literature, the curriculum is rooted in the broader liberal arts tradition. English majors are encouraged and enriched by viewing literature across disciplines and examining the historical and cultural significance of texts. Thus, our graduates develop a well-rounded appreciation for the beauty of language and literature.
Some students enrolled in the English major choose to pursue New York State Teacher Certification in English at either the elementary or adolescent level. Nazareth English education students study literature and composition in-depth, while pursuing additional course work in current educational methodology. Our English education graduates are well-rounded and have the exceptional skills, creativity, and flexibility required to face the challenges of the classroom in the 21st century.
Program Highlights
Flexible curriculum allows students to focus studies on interest areas.
Option to minor in specialized fields at the forefront of current theory and practice.
Small class sizes, discussion-based learning, and accessible professors ensure an intimate learning experience.
The Nazareth English and Communication Department faculty reflects the diversity offered by its curriculum. Specialists in many different fields of study, our faculty members take pride in teaching a wide selection of required and elective classes.
All full-time faculty members hold the highest degrees in their fields, and many have been teaching at Nazareth for more than twenty years.
Program Options, Requirements, and Course Descriptions
Contact Information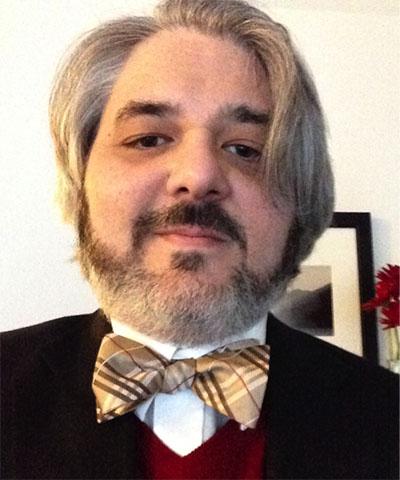 Joseph Viera

Professor & Chair in English and Communication
Bio

Education: Ph.D. and M.A., Florida State University; B.A., Florida Atlantic University

Teaching and Research Interests: U.S. Latino/a literary and cultural studies, particularly Cuban-American literary culture; identity construction and performance; diaspora and displacement; race and gender politics; 20th-century American literature; ethnic-American literatures; the short story; the novel; rhetoric and composition.