Why Choose Nazareth for German?
The German degree program offers unique and flexible opportunities to immerse yourself in diverse aspects of German culture and to develop cross-cultural communication skills. We help you acquire high proficiency in the German language and engage in rigorous intellectual work on topics that cross liberal arts disciplines, to become an adept critical reader and thinker.
Our interconnected world requires a variety of tools and skills to succeed professionally. The German major supports Nazareth College's mission to be a leader in global and international learning and engagement.
Nazareth in Berlin, our semester-long study abroad program, combines language acquisition, liberal arts study, and valuable internship experience and is open to majors and non-majors. Germany, with its neighbors Austria and Switzerland, boasts rich cultural and intellectual histories, from medieval chivalric culture to avant-garde poetry, from early industrial design to contemporary sustainable energy, and from Mozart's Magic Flute to German-Turkish hip-hop. In such multifaceted study, you will gain invaluable insights into Germany's political and economic roles in the world, its history, and its contemporary complexity.
Program Highlights
Fall semesters of language study and coursework in Berlin through Nazareth's Berlin Residential Program, in partnership with Studienform Berlin e.V. and Die Neue Schule.
Unique and competitive internship opportunities, facilitated by Studienforum Berlin, in diverse areas such as education, government, the arts, research, programming, music, and more.
A modern, flexible curriculum, individualized for students who pursue additional majors and/or minors.
Topic-based interdisciplinary coursework by faculty of diverse fields, in the study of literature, culture, art, music, film, philosophy, economics, political science.
Support and advisement for independent research and projects.
Opportunities to participate in and/or coordinate activities with Nazareth's stellar German Club.
Individualized preparation for and advisement about post-baccalaureate study in Germany and in the U.S.
Access to Nazareth's German Cultural Center, including a small but comfortable primary material resource room, library, and recreational spot (affectionately named "My Hogwarts").
Program Options, Requirements, and Course Descriptions
Contact Information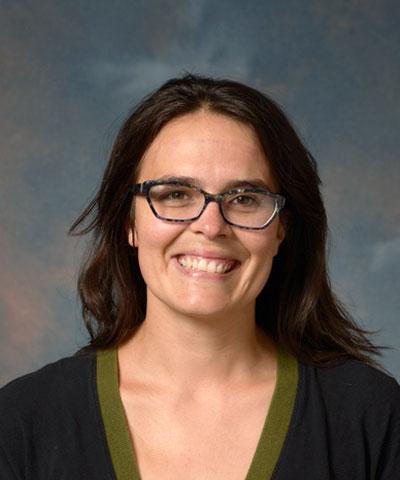 Lisa Cerami

Lecturer in German in Foreign Languages & Literature