Why Choose Nazareth for Information Technology?
What will the Internet be like 20 years from now? What company will be the next Google or Apple? What is the effect of technology on ethics, economics, and globalization? The information technology program at Nazareth College asks questions such as these, while giving students practical preparation for a career in IT.
Information technology is not simply about computers or programming. It is the use of technology to solve problems. A career in IT requires innovative thinking, communication skills, teamwork, and an interest in how people and technology interact.
At Nazareth, IT students develop an entrepreneurial perspective and the ability to evaluate information and technology issues from the business perspective. Integrating the discipline's multiple aspects of networking, coding, database design, and internet technologies, the program teaches students to analyze and solve problems to help people and industry achieve their goals.
Program Highlights
Emphasis on computer and information systems knowledge, developing technological solutions to business problems.
Practical preparation for careers in database design, website design and development, software design, and applications analysis.
Development of skills in the areas of oral and written communication, critical thinking, leadership, analysis, and teamwork.
Required core courses in business management.
Required internships with professional organizations.
Nazareth IT graduates have achieved 100% job placement.
Program Options
Typical Class Schedule
Freshman
Sophomore
Junior
Senior
Contact Information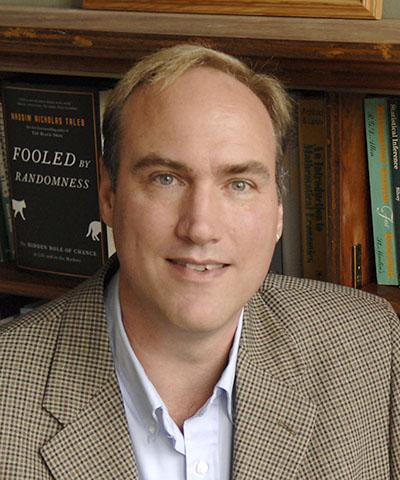 Joseph DaBoll-Lavoie

Professor, UG Prog Chair & Dir of Econ