Why Choose Nazareth for a B.A. in Music?
The music degree program at Nazareth College not only prepares students to be accomplished musicians, it immerses you in the study of music from multiple perspectives with wide possibilities of professional work.
Among our alumni are an Emmy-award winning composer, a nationally known arranger, opera singer, and scholars engaged in a range of professional careers.
In addition to academic instruction, the program gives you the opportunity to become technically proficient and artistically expressive as a musician. You'll learn from professors who are highly trained artists and active performers. You'll find an intensive focus on private lessons, many performance opportunities, and a supportive environment that lets you perfect your talent from the first day of college to the last.
The B.A. program requirements have enough flexibility that you can choose a second major in areas such as mathematics, science, psychology, and communication and media.
Program Highlights
This broad-based liberal arts degree enables you to combine your interest in the art of music with complementary liberal arts disciplines that equip you to pursue employment in a variety of nontraditional and emerging vocational fields.
Perform in our new, 550-seat Glazer Music Performance Center. The state-of-the-art space is designed to provide excellent acoustics for large instrumental and vocal ensembles, to integrate multimedia collaborations, and to enable live recording.
Many opportunities to perform off campus, such as playing in local orchestras, performing with the Mercury Opera, singing in local churches, giving concerts in Poland, and participating in community theater.
Short-term study abroad option in Austria.
Nashville option: You can choose to take courses in music business, recording technology, and the entertainment industry for one fall, spring, or summer semester at the Mike Curb College of Entertainment and Music Business at Belmont University in Nashville, TN. Complete a 30-hour-per-week internship in music business while there. This is part of Nazareth's New American Colleges and Universities (NACU) partnership.
Program Options, Requirements, and Course Descriptions
Contact Information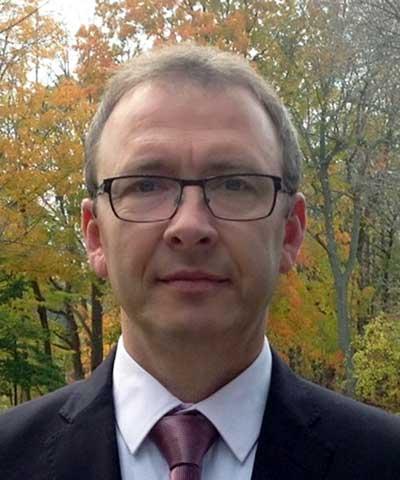 Zbigniew Granat

Associate Professor of Music
Bio

Education: Ph.D., Boston University; M.A. Jagiellonian University; B.A., Jagiellonian University

Teaching and Research Interests: History of twentieth-century music (especially the avant-garde of the 1950s and 1960s, "sonorism," music in the Cold War); musical aesthetics; history of music theory; ethnomusicology; and jazz.