2018 Alumni Award Honorees
Outstanding Alumna Award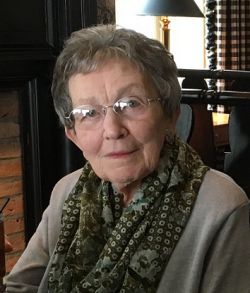 Through the years, Clarisse Martens Coggins '43 has modeled the intellectual and ethical values on which the Outstanding Alumni Award is based.
After graduating from Nazareth, Coggins taught both English and Latin, then took time off to raise her four children. She returned to the classroom when her youngest was three and went on to balance being both a teacher and a mother, a fairly uncommon feat in the 1950s and '60s. Respected and admired by students, parents, and colleagues, Coggins retired from the Waterloo Central School District in 1977 and continues to hear from her former students.
Married for 49 years and proud of the family she has raised, Coggins has modeled infinite wisdom and unwavering strength as a widow, mother, grandmother, and great-grandmother. She has been an active parishioner of her church for almost 70 years, and at 96, she continues to attend meetings and events of the Cancer Research Society and the Catholic Daughters.
Coggins is celebrating her 75th year as a Nazareth College alumna this year (she attended classes at the Augustine Street location her freshman and sophomore years), and her loyalty to her alma mater remains undimmed. A member of Founders Legacy Society and a longtime supporter of Nazareth initiatives, she has also proudly attended several Christmas Brunches and numerous Reunions, and each year attends the 51+ Club/Founders Legacy Society Luncheon.
"Clarisse was an enthusiastic and proud graduate in 1943," says one of her nominators, "and she continues to show her love for Nazareth College today."
---
Outstanding Alumna Award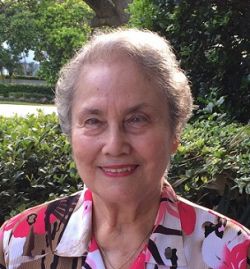 Jeanette Martino Land '58 exemplifies the best attributes of a Nazareth graduate: intellectual curiosity, spiritual growth, and service to others.
Since 1990, Land has been a freelance Christian writer. After joining the Christian Writers Club of Rutherfordton, North Carolina, she began writing and submitting articles, and she has since published hundreds of articles and poems in more than 75 Catholic and other publications. Six of her pamphlets were published by Liguori Publications. Land belonged to several professional writing organizations and was selected to participate in the Second Annual Catholic Writers Conference and Retreat in 2002 and the First Annual Poets Retreat in 2006.
In addition to her accomplishments as a writer, Land devotes her time to a number of organizations, both local and national. Over the years, she has served on many church and community advisory boards and commissions dedicated to subjects such as natural family planning, hospice care, and human trafficking. She has also been a Passionist Associate for 14 years, affiliated with Our Lady of Florida Passionist Spiritual Center. Land and her husband have made two missionary trips to Haiti. She is a longtime leadership-level donor, a member of the College's Founders Legacy Society, and a classmate committed to maintaining connections with others at college events—she has never missed a Reunion.
Jeanette Martino Land has demonstrated a lifelong commitment to the values fostered by Nazareth College: honesty, integrity, inclusion, service, and commitment.
---
Outstanding Alumna Award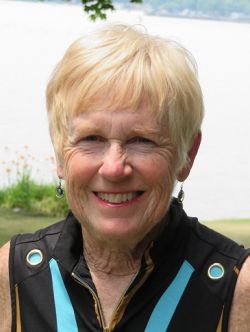 Mary Ellen Dwyer Vasile '68 has demonstrated her commitment to Nazareth values by being a model of inspiration and service to others.
Following graduation, Vasile's career in speech therapy took her to cities in four states where she advocated successful means of communication for students and family members. She went on to earn her M.A. in theology in 1987 from St. Bernard's in Rochester, then started a program for adults interested in joining the Catholic Church. An advocate for social justice, she spent the 1995–96 year in AmeriCorps in Baltimore; from 1998 to 2001, she established the Ignation Volunteer Corps, the senior version of the Jesuit Volunteer Corps, in Syracuse, Rochester, and Elmira.
Vasile is a tireless and dedicated volunteer. Over the years, she served on numerous church and school committees dedicated to subjects such as refugee resettlement and social justice. In her retirement, she teaches English to women of Spanish origin, and she has served as a parish visitor for the sick and homebound. She has also been a loyal Nazareth alumna and volunteer for many years, serving on several Reunion planning committees, including this year's, and has hosted alumni events at her home in Baltimore and Estero, Florida. She is a member of the College's Founders Legacy Society and a longtime leadership-level supporter of college initiatives and scholarships.
Mary Ellen Dwyer Vasile, says one of her nominators, is "the kind of leader who identifies a problem, sees a solution, and leads others to bring about change. She enhances the prestige of Nazareth by virtue of her character, integrity, and personal accomplishments."
---
GOLD Alumni Award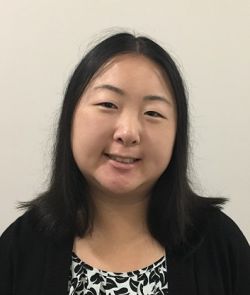 Kerry Church '07, '09G is a devoted supporter of Nazareth College and an outstanding role model for alumni volunteerism.
Since graduation, Church has become a speech-language pathologist dual licensed in both North and South Carolina. She currently works for Five Oaks Manor, a skilled nursing and rehabilitation facility in Concord, North Carolina, and has bolstered her expertise by earning three Awards for Continuing Education (ACE) from the American-Speech Language Hearing Association.
Church's connection to her alma mater remains steadfast, and the College has benefited from her initiative. She has served on Alumni Board since 2012; she launched the Carolina Alumni Chapter in 2012 after attending her five-year Reunion. For the past three years, she has organized a Nazareth alumni team to participate in the international Walk to End Alzheimer's, the world's largest event to raise awareness and funds for Alzheimer's care, support, and research. A faithful supporter of the Annual Fund, she also volunteered as an ambassador during Nazareth's first Giving Day last spring, a 24-hour effort that raised more than $260,000 for the College.
"Kerry's always in touch with what's going on at Nazareth, always ready to offer guidance and advice, always actively seeking opportunities to benefit the College," explained one of her nominators. "She's deeply involved with her alma mater, giving time and dedication and expertise." It is this consistent support, offered so often and in so many ways, that earns Kerry Church this year's GOLD Award.
---
SPORTS HALL OF FAME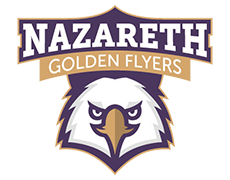 Each year, Nazareth College honors some of the best ever to don the purple and gold. More than 100 alumni, coaches, and administrators, along with three national championship teams, have been inducted into the Hall of Fame.