Alumni Awards 2022, 2021, 2020
---
2022 Honorees
Outstanding Alumni Award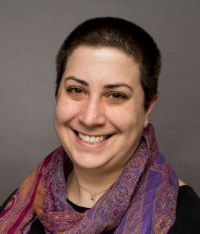 Lauren McKenna '10
Lauren is a native Rochesterian who grew up in the town of Brighton, just down the road from Nazareth College. She graduated from Nazareth in 2010 with a bachelor's degree in sociology and was the recipient of the Academic Excellence Award for the Sociology/Anthropology Department. Lauren loved her time at Nazareth College and attributes this to her love of the professors and the quality of her education.
Lauren's professional experience since graduating Nazareth has been in the nonprofit sector. This inspired her to go to graduate school, where she received a Master of Public Administration degree in nonprofit management from The College at Brockport in December 2014. She has applied her education to her roles at the Jewish Community Center for Greater Rochester, Nazareth College, and now the University of Rochester, where she currently works. Her background is in customer service, development, and alumni relations.
Lauren's passions are for social justice, equity, diversity, and inclusion. She's proud that her alma mater instills these values fostered by its founders. In her role at the University of Rochester, she has managed affinity networks for historically underrepresented and underserved communities. She also helped create and run REAL Conversations, a series of virtual events open to the community, centered around issues of equity and access. In her work, Lauren has been dedicated to increase representation of and equity for marginalized communities.
Outside of work, Lauren has volunteered as a big sister for Big Brothers Big Sisters. She enjoys being an active member of the Greater Rochester community. She also enjoys making her own art, which she sells on Etsy. When she is not pursuing her creative outlets, she loves to spend time with her family and friends, and her beloved dog, Dawson.
---
Outstanding Alumni Award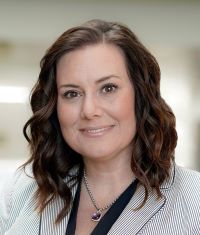 Margot Penfold Schoenborn '97
After Margot graduated from Nazareth with a B.A. in Social Sciences in 1997, she attended University at Buffalo School of Law to obtain her juris doctor. She began her career as a commercial litigation associate in the Manhattan office of Nixon Peabody.  Later, she moved into public service, leading healthcare fraud investigations of global pharmaceutical, medical device and lab companies, first for the Justice Department as an Assistant U.S. Attorney for the Eastern District of New York in Brooklyn and then as a Special Assistant Attorney General for New York State Attorney General's Office in Manhattan and her native Buffalo.  Margot's exposure to healthcare as a federal and state prosecutor led her to become Deputy General Counsel at Buffalo's Roswell Park Comprehensive Cancer Center, where she advised on a range of legal issues, including the spin out of start-up companies based on the institute's technology and research, including the one she runs today, OmniSeq, Inc.
OmniSeq is a molecular diagnostic company performing comprehensive genomic profiling testing — the next generation sequencing of DNA and RNA from cancer tissue — to help clinicians determine which personalized therapy is best to treat their patient's cancer.  Margot joined OmniSeq as General Counsel in 2015 after its Roswell Park spinout, was named Chief Administrative Officer in 2016, and was appointed Chief Executive Officer and a member of the Board of Directors in 2019. There, she led the development and launch of its newest test, OmniSeq INSIGHTSM, test and the company's successful acquisition by LabCorp (NYSE: LH), a Fortune 250 company, in 2021.  As a Vice President in Labcorp's enterprise oncology business unit and Head of wholly-owned subsidiary OmniSeq, Margot continues to direct efforts designed to ensure the right drug or right trial for every cancer patient.
Margot credits her Nazareth liberal arts education for allowing her to explore a wide variety of subjects and encouraging her to remain intellectually curious and open to a range of ideas and opportunities. She credits the faculty and staff, including Professor Roy Stein her advisor Dr. Sharon Murphy, who helped her land two key law internships during college, while preparing her for the rigor of law school and broadening her understanding of law career options. And she credits her college friends, "the Naz Girls," with making sure she had many happy memories and lifelong friendships that carry on to this day. Margot lives in a suburb outside Buffalo with her husband Jeff and two boys. 
---
Outstanding Alumni Award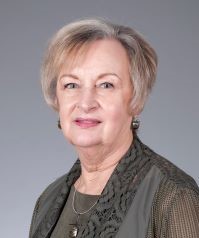 Mary Dobbertin Steele '70
Mary Dobbertin Steele grew up in Rochester, N.Y. and was one of eleven children. She graduated with a B.A. in Sociology from Nazareth College in 1970. Several of her family also attended Nazareth. She credits Nazareth with providing a great educational foundation for her successful career.
After college, she became an airline hostess for Braniff International in order to expand her horizons and see the world. She then earned her M.Ed. in Guidance and Counseling from the University of Central Florida in 1977.
She worked for SunBank (Orlando)/SunTrust (Atlanta) for almost 30 years and served as Executive Vice President/Chief Human Resources Officer. She spent over 10 years at Delta Air Lines as Director of Executive Compensation, supporting management and the board compensation committee. She recently retired and moved to Crozet, Virginia.
During her career, she made numerous presentations for the American Bankers Association, the Bank Administration Institute, the WorldatWork, the Conference Board, Fortune Magazine and the Society for Human Resource Management. She has also authored numerous articles for banking, business and human resources publications.
She was on the faculty of WorldatWork (an HR trade organization), teaching courses on executive compensation for 30 years and is a former member of the board of WorldatWork.
She has worked with various community boards and committees and volunteered working with the homeless in Atlanta for 20 years. She currently volunteers at a local food pantry.
Mary is divorced with no children but has 28 nieces and nephews who are the love of her life, along with their spouses and offspring. Her favorite role has been as "Aunt Mary." She loved to work, and her passions include being with family, especially at her lake house at Smith Mountain Lake, reading, traveling, visiting local wineries, and helping others. She looks for opportunities to help the working poor and enjoys doing random acts of kindness for strangers.
---
Outstanding Alumni Award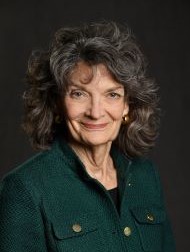 Kathleen Redman Whelehan '71
Kathleen has been in the banking business for over 45 years employed at HSBC Bank, Midland Bank, and ESL Federal Credit Union. She was regional president for Marine Midland from 1994 to 1998, the only woman president at the time in the Rochester area. She became the top executive for HSBC's consumer finance division in 1998. Whelehan took an early retirement from the banking business and entered the nonprofit world joining the United Way of Greater Rochester in 1995 as senior vice president for resource development. She was there for five years before returning to the banking business joining Upstate National Bank as their president and CEO in 2011. Whelehan holds a Bachelor's degree in Business and Economics from Nazareth College and an MBA from Rochester Institute of Technology (RIT), where she graduated Phi Kappa Phi.
Whelehan currently sits on the board for Geva Theatre, University of Rochester Medicine Home Care, Independent Bankers Association of NY, Friends of the Rochester Psychiatric Center, Episcopal Senior Living Centers, East House Foundation, URMC Home Care, Stella Matutina Foundation, and serves as Chair of the Advisory Group for Monroe Community Hospital.and Al Sigl Center, where she is immediate past chair.
She previously was on the board of the Rochester Area Community Foundation, Highland Hospital, and the United Way of Greater Rochester, and was a Federal Reserve Governor (Buffalo Branch). She won the Women's Council of Greater Rochester's Athena Award in 1996 and was presented the Humanitarian of the Year Award in 2018 at the annual Evening of the Stars Gala presented by The Lilliputian Foundation and Ability Partners Foundation, and was honored by RIT's School of Business as a distinguished alumna. Most recently, Whelehan was recognized as a Rochester Business Journal, 2021 Power 30 Financial Honoree.
Whelehan was a past Alumni board member, reunion volunteer, and class agent. She is a current member of the SBL Women's Leadership Council at Nazareth College and previously served as a member of the York Institute Advisory Council.
---
GOLD Alumni Award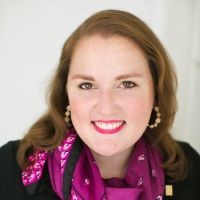 Sarah Heisman '15G
Sarah followed in her mother, Chris (Owens) Heisman's '74, and sister, Laura Heisman's '03 footsteps in attending Nazareth.
Sarah graduated with her Masters in Higher Education Student Affairs Administration in 2015 as part of the first HESAA cohort.
After graduating from the University of Scranton and working in an education non-profit in New York, Sarah was ready to pursue further education. The stars aligned and Sarah, a Fairport native, was able to return to Rochester and study at Naz.
Since her return to the area, Sarah has devoted herself to the Rochester community. Currently, Sarah is the Assistant Director of the Victor Campus Center at Finger Lakes Community College. At FLCC Sarah leads student support, advising and engagement efforts for FLCC's Victor Campus students. Sarah is the current President of the Junior League of Rochester. As President, Sarah successfully steered League operations during the COVID-19 pandemic, ensuring that critical community support services, such at the Junior League of Rochester Diaper Bank, maintained operations.
In addition to her leadership roles within the Junior League, Sarah is an Associate Board Member of 13Thirty Cancer Connect and held a seat as a Young Professional Board Member at Villa of Hope for three years. She is also a proud member of Rochester's chapter of the League of Women Voters.  Next year she will join the LWV's Board in Rochester as the leader for the organization's marketing and communication efforts.
Sarah lives in East Rochester with her partner, Eric.
---
2021 Honorees
Outstanding Alumni Award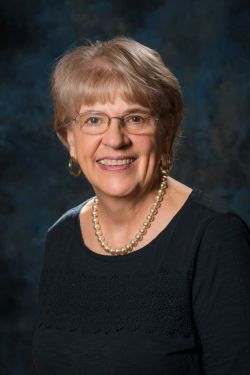 Sandy Chmielinski Dimke '70 values her Nazareth education for her broad liberal arts background, which made her passionate about giving back to the community. After earning her B.A. in history from Nazareth, Sandy continued on to SUNY Albany, where she received her M.B.A. with a concentration in marketing — and met her husband Russ. They will celebrate their 50th wedding anniversary in May 2022.
Sandy opened an advertising agency in Connecticut, which blossomed into a six-person firm that specialized in marketing luxury homes. She turned her love of photography into a second career as a professional architectural photographer.
Russ and Sandy's move to Beaufort, South Carolina, in 2001 was a life-changing event in their early 50s. They chose Beaufort as a small town where they felt they could make a difference. She uses her gift of bringing people together for important causes and leads fundraisers for many local non-profit organizations, all while serving for 15 years as the chairperson of her community's architectural review board. She also serves actively on the boards of several art, photography, and history boards in the Lowcountry region of South Carolina. She is active in the Women with a Purpose ministry at her Catholic church in Beaufort.
For the past 5 years, one of her main goals has been to promote photography as a fine art. Sandy's photography has won awards nationally and internationally, and she was a guest exhibitor at the Photography Society of America convention in Spokane, Washington, in 2019. She is the 1st Vice Chair of the Print Division of that national organization. In 2019, she also was juried into the National Association of Women Artists and serves on its South Carolina board. Sandy is the author of two photography books and her photos can be found in numerous books and magazines. She teaches photography and art both in-person and through Zoom presentations.
Sandy has been instrumental in keeping the Class of 1970 together by introducing quarterly Zooms for the past 2 years, as their 50th class reunion was being organized. COVID-19 struck a blow and the reunion was postponed until May 2021 then postponed to September 2021. Using Zoom and social media, she re-introduced classmates to each other and friendships continued or developed over their mutual love of Nazareth. She encouraged the alumni office to attend the Zooms to promote fundraising to her class. Two years ago, she contacted her fellow classmates to learn who had made a career as a fine artist (whether or not they graduated with a degree in art). Sandy curated an exhibit of their art, which will be shown digitally at their reunion luncheon and available online.
Sandy embodies Nazareth's commitment to a life guided by intellectual, ethical, spiritual, and aesthetic values. She used her education to pursue a meaningful career and continually tries to inspire others to volunteer their service to their communities.
---
Outstanding Alumni Award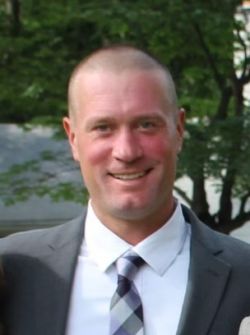 Matthew Groot '06
While in college, Matt Groot was a 4-year member of the Nazareth College men's basketball team, appearing in 99 career games. Twice during his basketball career, he earned the team's "hustle, heart, and harmony" award, and he served as a co-captain his senior year. Matt majored in history while getting his quad inclusive education certification.
Matt started his teaching career as a special education teacher at Newark High School, where he has worked for 15 years and continues to teach. Matt has also coached many Newark sports teams, including junior varsity football, varsity basketball (as an assistant coach), modified basketball, and for 14 years, he was the head varsity lacrosse coach. Matt also brought the Unified Sports program to Newark in 2016 and has coached them and partnered with Special Olympics. Unified Sports joins people with and without intellectual disabilities on the same team. Through Matt's involvement with unified basketball and unified bowling, Newark was honored as a National Unified Champion Banner School in 2020, recognizing the commitment to inclusion by meeting 10 standards of excellence.
Matt has helped the Newark unified team partner with the Nazareth College men's basketball team. Players and coaches from Nazareth have gone to Newark to collaborate on a clinic. The Newark unified athletes have also visited Nazareth College on multiple occasions, learning from, interacting, and socializing with the current college students. During the pandemic, the Nazareth men's basketball team sent handwritten letters to each of the Newark unified athletes, helping to bring joy and further develop the social relationship between Nazareth College student athletes and Newark unified athletes. Newark unified athletes also attended the Special Olympics opening ceremonies at the Golisano Training Center. Matt says he is proud and excited by the recognition and commitment from Nazareth College to aid in the inclusion revolution and keep the unified movement growing.
Matt continues to support Nazareth athletics, specifically basketball, and shows his pride in the Golden Flyers whenever he can!
---
Outstanding Alumni Award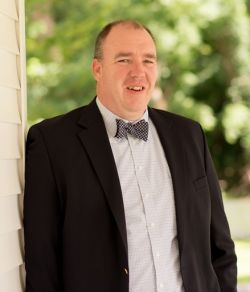 Mike McGwin '93, '00G
Mike McGwin is so devoted to Nazareth College that he came as an undergraduate student in 1989 — and stayed.
After earning a bachelor's degree in business administration in 1993, he became a Nazareth admissions counselor — helping more students get a Nazareth education. He earned his master's in management from Nazareth in 2000 and since then was promoted four times, to his current role as assistant vice president for enrollment strategy and operations.
"The best part of my job is being able to share with prospective students and their families the pure joy from the experiences I have had as a student, alum, parent, and employee," he says. "The opportunities that Nazareth gives to students is incredible. Also, it has been amazing seeing fellow alums come back and tour the campus with their children and then seeing the next generation of Naz friendships being built, similar to the ones I had."
That's true in his own family. As Mike puts it: "The past four years have been awesome seeing my daughter carry on a legacy, studying history and education at Naz  — just like her mom and her grandmother. Also I'm enjoying a legacy of friendships with children of fellow alums that I went to school with. Nazareth continues to foster an environment for students to build transformative experiences. I am proud to share this with prospective students and families."
---
Gold Alumni Award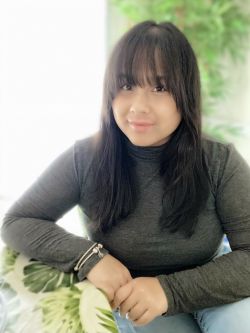 Norlene Jayme Remollata '15 develops and creates innovative programs with local collaborators, providing opportunities for the Rochester community.
After earning a marketing degree from Nazareth, Norlene ventured into several career opportunities. "My career has been everything but linear, and I wouldn't have it any other way! I'm not afraid to change the terrain and my landscape. I'll write the chapters as I walk the path," she says.
Working at Nielsen, a Fortune 500 market research firm, she had a revelation that she could do more for her community. She then made a career change to concentrate on nonprofits and arts and cultural organizations. Her first exposure to the field was working at Garth Fagan Dance in Rochester, NY, where she spearheaded performances, events, marketing and branding. While overseeing the Garth Fagan Dance School, Norlene created the after-school program Dance2b, where Garth Fagan performers provide free dance classes in the Fagan technique to Rochester City School District students. The program gives students a creative and safe environment, plus enrichment classes such as yoga and nutrition. The program started with first-graders and second-graders and has expanded to middle school grades. Norlene continues to do collaborative work with organizations such as the Boys and Girls Club, Center for Youth, and Urban Charter School.
Norlene continued her education at the University of Maryland, University of Michigan, Northeastern University, and the University of Virginia. She earned  certifications in business, community engagement, social impact, and arts and cultural management. Recently, she has earned certifications from Bocconi University in Food & Beverage Management and The Science of Gastronomy from Hong Kong University of Science and Technology.
Beyond the office, her passion lies in cooking. Her blog Lola Jayme focuses on Filipino culture and cuisines and seeks to "uncover the islands of the Philippines one recipe at a time." She is using her voice and art to amplify change for the Asian Americans and Pacific Islanders (AAPI) community.
---
GOLD Alumni Award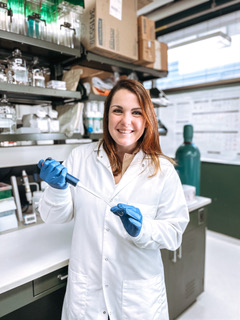 Melissa Wilkinson '17 has distinguished herself as a young professional while upholding the core values of Nazareth College.
After graduating from Nazareth College, Melissa pursued graduate school at Rutgers University in the M.S./Ph.D. joint graduate program in toxicology, completed in October 2021. She researches a novel drug that has therapeutic potential in acute lung injury and interstitial lung diseases. Melissa has published her research in multiple peer-reviewed journals and has been honored for her research efforts at both regional and national research conferences. She also was awarded the Bristol Myers Squibb Fellowship, which has funded her Ph.D. studies. In addition, Melissa has been involved as a leader in her graduate program, serving as vice president and president of the Rutgers Association of Toxicology Students for consecutive terms. She also has served as the program director for the Rutgers Toxicology, Health, and Environmental Disease High School Summer Program, which allows students to gain exposure to science and research experiences.
Outside of her graduate program, Melissa strives to use her scientific knowledge to enact positive change in our society. She was selected as a Washington Fellow through the American Society of Pharmacology and Experimental Therapeutics, where she received the opportunity to learn more about the intersection of advocacy, science, and policy. She also served as an Eagleton Institute of Politics Graduate Fellow where she furthered her policy knowledge and had the opportunity to do science policy research at the New Jersey Office of Legislative Services.
She hopes to continue to act as a bridge between scientists and policymakers after receiving her Ph.D. in October 2021.
---
2020 Honorees
Outstanding Alumni Award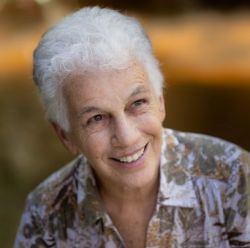 Jean Bellini '65
Jean grew up on a duck farm in Long Island, graduated from Nazareth College in 1965, and first became a science teacher.
She entered the Sisters of St. Joseph in 1966 and continued to teach science, including biology, for eight years in all.
She worked as a campus minister at Ithaca College in the 1970s, and then, at the age of 33, went to Brazil, where she joined the Sisters of St. Joseph mission in the state of Goias (pronounced GOY-us). She ministered as a pastoral agent in two neighboring towns for 6 years, regularly visiting rural communities. She helped workers organize: Laundry women created an association and achieved recognition of basic workers' rights, and farm workers organized a union and came to know their basic rights.
In 1983, she moved to the northeast region of the neighboring state of Mato Grosso, on the southern border of the Amazon region, and worked as a pastoral agent for 22 years, in 7 different places. Along with visiting rural communities and preparing for the sacraments and liturgies, Jean had continued contact with squatters who faced violence and intimidation by absentee landowners and land grabbers. There too, she helped organize farm workers' unions.
Since 1981, she has participated in the Pastoral Land Commission — a progressive effort of the Brazilian Catholic Church to offer legal services, encourage unions, and denounce violence against rural poor people. For the first 28 years, she worked at the grassroots level, then worked in the National Secretariat of the Pastoral Land Commission, as part of the documentation team, and then as a member of the National Executive Team — an elected office — for 6 years. In a story in the New Yorker magazine in 2020, she said she believes that God gives everyone a vocation, and that hers is to help others help themselves. Progress is not linear, and not always clear to see, she told the magazine, but by joining together, people can create a more just and equal world.
---
Outstanding Alumni Award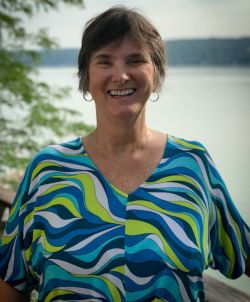 Paula S. Childs '70, Ph.D.
After Paula graduated from Nazareth in 1970 with a B.S. in chemistry, she earned a doctoral degree in chemistry from Tufts University in 1974. To continue her education, she completed two years of postdoctoral studies in clinical chemistry at the Medical College of Virginia (now VCU Health Systems). These educational studies led to a few years in hospital-based clinical chemistry research and administration.
Then came what a "cosmic career shift" into forensic toxicology at the Georgia Bureau of Investigation in Atlanta, GA. Picture the forensic case files, DNA evidence, and mass spectrometry that you see on NCIS, CSI, and Forensic Files.
Her career focused on clinical and forensic toxicology for more than 30 years – understanding the impact of drugs in the workplace, medication monitoring programs, and drug abuse prevention and recovery programs. Paula's experience provided insights into laboratory programs of excellence for these areas.
"Retirement" finds her in Raleigh, NC, where she has lived and worked for 30+ years. In 2018, Paula completed the Wake Tech certificate program for teaching English as a Second Language to adults. She conducts online conversation labs for English language learners, and assists students wishing to complete their high school credentials.
In early 2000, Paula and her husband started funding "Summer Visions" at Nazareth — a summer research program with financial support for undergrad chemistry students. This program has served both students and faculty with new insights. In the past few years, students have been connected with Nazareth graduate Jason Somarelli, Ph.D., at Duke University in Durham, NC, to do research. Paula said, "What a pleasure it has been for my husband and I to meet the research students and see their presentations, either "live" or through Zoom!"
What a great way to fuel change in science and in the lives of students!
---
Outstanding Alumni Award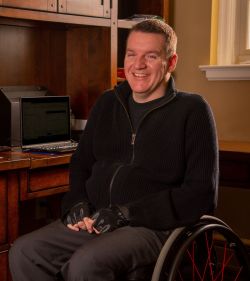 Chris Hilderbrant '99 has spent his career working for diversity, equity, and civic engagement.
After experiencing a spinal cord injury at age 14, he has focused on ensuring that people with disabilities are able to live as fully productive members of our society, with equal opportunity for success. He began his career at the Center for Disability Rights during his final semester at Nazareth College. He started part-time, working directly with people with developmental disabilities or traumatic brain injuries. Ultimately in his time at the Center for Disability Rights, Chris was privileged to lead systems advocacy efforts to enhance compliance with the Americans with Disabilities Act and to improve access and integration for people with disabilities in the Greater Rochester area, across New York State, and the nation. Chris played a significant role in the inclusion of $5 billion for community-based support services in the Accountable Care Act.
Chris served as chief operating officer at the Center for Disability Rights and later Common Ground Health. He is currently the executive director of the Rochester Spinal Association, heads his own consulting business, and is on the adjunct faculty at Monroe Community College.
Chris has volunteered in many organizations, enhancing his experience and understanding of others while using his skills and connections to advance civil rights for others. Chris served on the board of the Gay Alliance of the Genesee Valley and the advisory committee of We the Deaf People. He was an active accomplice during the Black Lives Matters protests in Rochester throughout 2020. Chris ran for office in 2005 — and is thankful he lost — and has facilitated voter registration and education efforts. He regularly returns to campus to provide guest lectures to classes. He is equally comfortable working for equity on the streets and in the boardroom.
When not engaged in these passions, Chris enjoys playing wheelchair rugby — where the team welcomes Nazareth physical therapy students as volunteers — and spending time with his wife and children. Chris and his family live in Brighton, N.Y., just a few minutes from the Nazareth campus!
---
Outstanding Alumni Award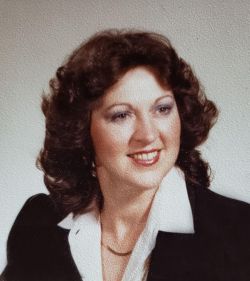 Anne Sevier-Buckingham '63, who passed away unexpectedly in 2019, had a distinguished career in the telecommunications industry and volunteered on multiple boards to benefit the community — including 20 years on Nazareth's board of trustees.
Anne was a native of Auburn, New York, and worked for 30 years at Frontier Corporation and its forerunner, Rochester Telephone Corporation, as district manager, operations director, and in other managerial positions.
In addition to being a lifelong supporter of Nazareth College, Anne volunteered on community boards and project committees such as the American Red Cross, National Technical Institute for the Deaf (NTID) Foundation, Lifespan, Frontier Pioneer Life Member Board (receiving its Lifetime Achievement Award), and 20 years on the Women's Council of RIT.
Anne enjoyed life and her many friends, and she could have an engaging conversation with anyone. She was always up for an adventure and traveled to many countries. She was unrivaled at trivia and took delight in her daily crossword puzzle and innumerable books. She is missed and will not be forgotten.
---
GOLD Alumni Award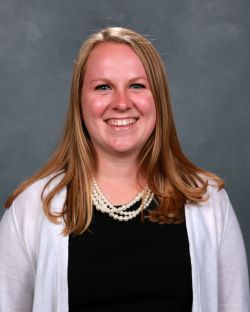 Kelsey Sweet '15 graduated from Nazareth College with a degree in communications and rhetoric, and began her career as special events coordinator for the Naturals, a minor league baseball team in northwest Arkansas.
She returned to her hometown of Buffalo, N.Y., in 2016 to work for the Buffalo Bisons. She now works at Pegula Sports and Entertainment as a senior social media editor, contributing to the content and strategy on the social media channels for the Buffalo Bills, Buffalo Sabres, and Buffalo Bandits. She specializes in YouTube, TikTok, and influencer strategy.
Kelsey has served on Nazareth's Alumni Advisory Board since 2016. She remains enthusiastically connected to the college by mentoring students, staying in touch with fellow classmates, and engaging and connecting with alumni of the college. Kelsey also is active in giving back to the Buffalo community through Buffalo Prep, the Salvation Army, and the United Way.
---
SPORTS HALL OF FAME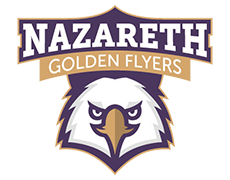 Each year, Nazareth College honors some of the best ever to don the purple and gold. More than 100 alumni, coaches, and administrators, along with three national championship teams, have been inducted into the Hall of Fame.
View the announcement with the 2021 Sports Hall of Fame Inductees