2019 Alumni Award Honorees
Outstanding Alumnus Award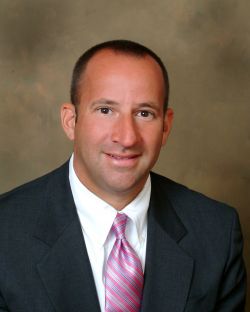 Martin (Marty) Gawel '89 is a devoted supporter of Nazareth College and committed to advancing the athletic programming that he valued as a student.

After earning a business administration degree from Nazareth, Marty worked in corporate banking for 21 years. His career started in Buffalo, N.Y. at Fleet Bank as a commercial financial analyst. From there, he worked as a senior vice president at Bank of America in Tampa Bay and a vice president at Citibank North America. Eventually, Marty became a managing director at Raymond James Investment Banking, where he focused on capital raising and advisory services to community banks throughout the U.S. He retired in 2011 after a prosperous career.

As Marty enjoys a variety of activity in his retirement, including golf, tennis, skiing, hiking, and yoga, he is an avid fan of Nazareth Athletics. He follows the current teams and travels to attend games. In 2019, Marty cheered on the men's lacrosse team when they competed in spring-break games at the University of Tampa. With fond recollection for the four years he played on Nazareth's soccer team as a student and the teammates who became life-long friends, Marty joined the Founder's Legacy Society in 2019 by documenting the first-ever bequest in support of Nazareth Athletics — a gift estimated at $1 million — that will establish the Gawel Family Endowed Fund for Men's Soccer. He is known to proudly promote Nazareth as often as he can, even during tennis practice!

One of Marty's nominators said, "30 years after graduating, Marty still bleeds purple and gold!" He is committed to representing his alma mater with pride and Marty's dedication to supporting Nazareth's advancement is laudable.
---
Outstanding Alumna Award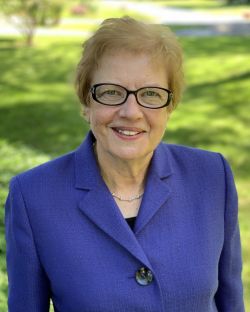 Carol Kusak Kostyniak '69 exemplifies the attributes of a Nazareth graduate: a commitment to serving the community, a passion for education, and enthusiasm for her alma mater.

As an early pioneer in computers, Carol began her career as a computer systems analyst at Eastman Kodak. After a move to Buffalo and as she was raising 3 children, Carol worked as a computer and math teacher for 14 years before becoming the executive director of the Buffalo Independent Secondary Schools Network (BISSNET). In her capacity with BISSNET (now known as Education Collaborative of WNY), Carol coordinated collaborative efforts across 19 private secondary schools and 20 elementary schools, pooling resources and knowledge to positively benefit each participating institution. Most recently, Carol served as the secretary of education for the Roman Catholic Diocese of Buffalo for 10 years directing all aspects of education including lifelong faith formation, schools, and youth and young adult ministry. She proudly secured over $4 million in grants during her tenure, conducted leadership training, advocated for regulations that promote student safety, and directed the implementation of an interdisciplinary curriculum across the Catholic schools based on the STREAM model (science, technology, religion, engineering, the arts, mathematics). In retirement, Carol has  turned her attention to another passion — gardening, earning certification as a master gardener.

Carol's activities in the community reinforce her dedication as an education professional. Supporting community gardens, public broadcasting, educational initiatives, and even serving as the interim principal at a Catholic elementary school in retirement, the impact of Carol's service is far-reaching. At Nazareth, she is a loyal donor, a willing volunteer, and enthusiastically remains connected to a number of her classmates by way of an annual trip to Skaneateles. This year, she serves on her class's 50th anniversary committee.

Carol has demonstrated a lifetime commitment to the values fostered by Nazareth: service, inclusion, a passion for education, and active engagement in the community.

---
Outstanding Alumnus Award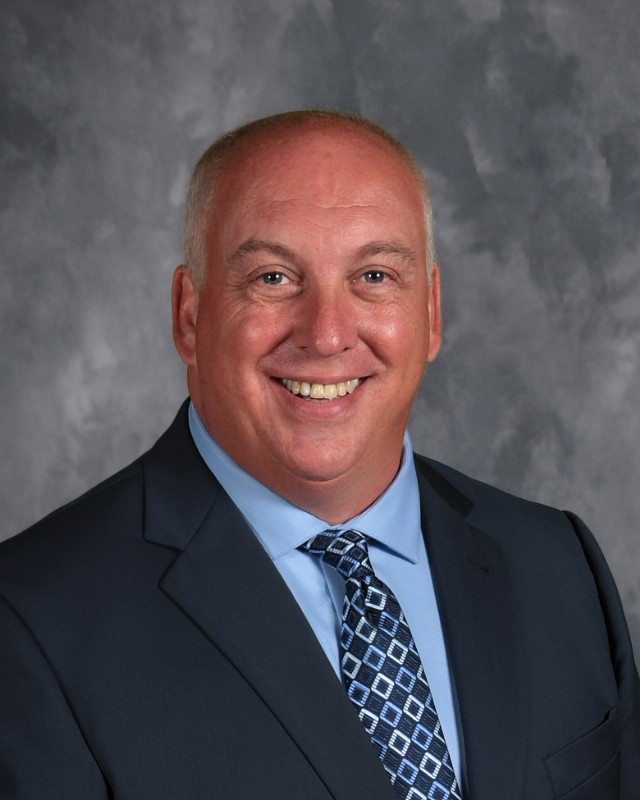 Lawrence (Larry) Spangenburg '99G has modeled the intellectual and ethical values on which the Outstanding Alumni Award is based.

Larry's career in education started as a teacher in the Rochester City School District, where the principal of his school noticed his leadership capability and encouraged Larry to pursue a career in education administration. He went on to work as an assistant principal, and then principal, a position he held at Harvey C. Fenner Elementary School for 10 years. During his tenure, the school was recognized as a High Performing/Gap Closing school by the NYS Education Department. In 2014, Larry became the superintendent of Andover Central Schools, where he passionately serves to improve facilities, programs, and services for students with a goal of increasing academic performance and outcomes. Thanks to Larry's leadership, the school district was recently selected to participate in Harvard University's newly created National Center for Rural Education Research Network, a five-year initiative funded by a federal grant to develop, implement, and evaluate evidence-based strategies to address the challenges of chronic absenteeism, college readiness, and college enrollment.

Larry's background as a first-generation college graduate motivates his interest in advancing opportunities for the students he serves. He generously offers mentorship and coaching to others in pursuit of education or administration careers, striving to lift those around him. Larry has been a terrific ambassador of Nazareth College and is proud that this year's valedictorian of Andover's graduating class is attending Nazareth this fall.

One of Larry's nominators notes that "he is especially known for his collaborative relationships." She goes on to say, "he loyally serves his community and puts the needs of his students first." For reflecting the ideals on which the award is based, Larry is recognized this year for his outstanding service and commitment to education.

---
GOLD Alumni Award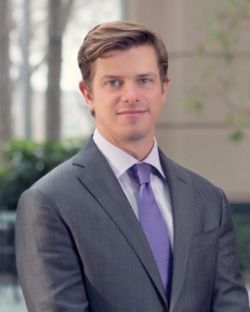 Justin Stevens '09 is an accomplished professional and dedicated in both action and commitment to Nazareth College.

Justin began his career as an investment advisor at Sage Rutty and Company, Inc. in Rochester, N.Y., after graduating from Nazareth College. During his tenure, Justin was the youngest vice president in the company's history and became the youngest shareholder in the business. He currently serves as president at O'Keefe Stevens Advisory Inc., a firm he co-founded in 2017. In the same year, Justin completed the Security Industry Institute at the University of Pennsylvania's Wharton School of Management.

Justin was recognized by the Rochester Business Journal as a "Forty Under 40" award honoree in 2014 for his success in business and service to the community. He is a past member of the board for Rochester Young Professionals and currently participates on the board for the Friends and Foundation of the Rochester Public Library. Additionally, Justin joined the Nazareth College Board of Trustees in 2018. He is a dedicated leadership-level donor, a member of the College's Founders Legacy Society, and a steadfast volunteer, offering guidance as a career mentor, serving on a past search committee for the vice president of enrollment position, acting on various other committees, and participating in homecoming and alumni events.

"Justin is always willing to jump in for opportunities he knows will enhance the student experience," said one of his nominators. "In addition to raising a family and running a company, he has consistently made an effort to be present at his alma mater in every way imaginable. It is  truly inspiring!"

---
SPORTS HALL OF FAME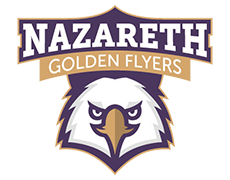 Each year, Nazareth College honors some of the best ever to don the purple and gold. More than 100 alumni, coaches, and administrators, along with three national championship teams, have been inducted into the Hall of Fame.
View the announcement with the 2019 Sports Hall of Fame Inductees