Security Escort Beeper
A Security Escort transmitter is a small key-chain-sized "beeper." When activated in an emergency, it enables campus safety officers to locate and assist whoever activated the device. The beeper can be used anywhere on campus for:
Known medical conditions
Medical emergencies
Automobile accidents
Witnessing a concern
Threatening situations
Physical confrontations
Being stalked/followed/chased
How do I get my security escort beeper?
Who should get one?
I already have a security escort beeper. Do I need to do anything else?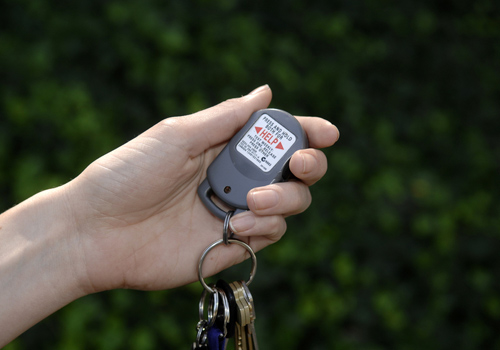 Welcome New Students!
The Security Escort Beeper is available for free to any student, staff, or faculty member. It is designed for emergencies and works only on Nazareth College's campus.
New students: Please submit your application by July 15, so we can mail your Security Escort beeper to you in early August.