Employers
What best describes a Nazareth College graduate? It starts with their solid academic achievement, but it extends to their skills as critical thinkers, problem solvers, and changemakers! Our liberal arts-based curriculum challenges students to view their field from multiple angles, and often at a global level. In addition, our emphasis on service results in graduates who are ready and anxious to participate in the community at large.
Recruiting Options
We can support you to:
Post a job or internship on Handshake
Host a virtual Info Session via Zoom or your own preferred virtual meeting platform
Conduct virtual/phone interviews with students
Services
Job Postings/Handshake
Job Fairs/Career Events
Internships & Guided Projects
On-Campus/Virtual Recruitment
Information Tables
Teacher Credentials
New Hires
If you have Nazareth students joining your organization (interns or full-time), please be sure to update them on any changes that may impact their start dates, remote working options, or new or adjusted guidelines. We will encourage students to discuss their concerns and plans directly with employers.
Nazareth at a Glance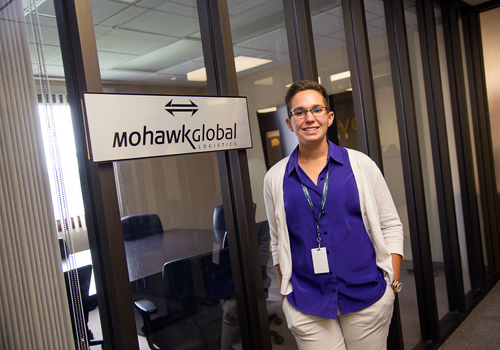 Post Jobs
Visit Handshake to post full- or part-time job opportunities.
Equal Employment Opportunity Statement:
The Center for Life's Work provides services and plans programs for its students that comply with the Nazareth College policy not to discriminate on the basis of race, color, religion, sex, sexual orientation, gender identity or expression, national or ethnic origin, age, marital or veteran status, disability, carrier status, genetic predisposition, or any other protected status.